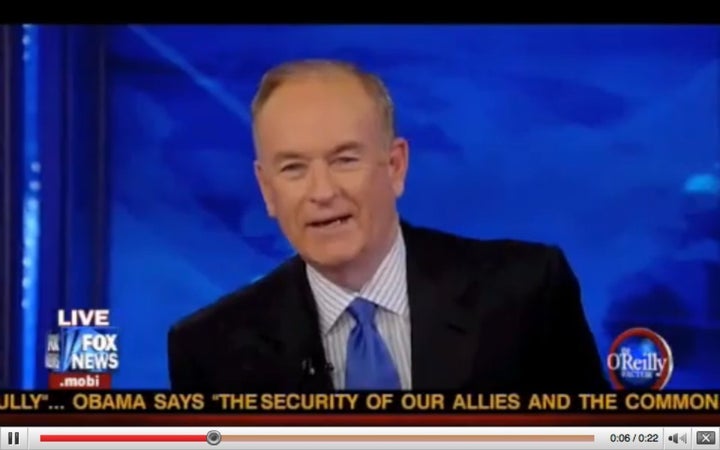 In a rare appearance on live television Wednesday night, Bill O'Reilly mixed up the words Obama and Osama — and asked for a do-over.
O'Reilly, who typically pre-tapes "The O'Reilly Factor" in late afternoon/early evening, aired a live version of the show following President Obama's speech at West Point.
O'Reilly made the Obama/Osama flub while promoing a segment before commercial.
"Pinheads and patriots, on deck, tonight starring a Congressman who says, you're not gonna believe it, President Bush allowed Obam — uh, Osama," O'Reilly said.
"I'm going to have to cut that again," he followed-up, as the music got louder and producers cut to a commercial.
Popular in the Community