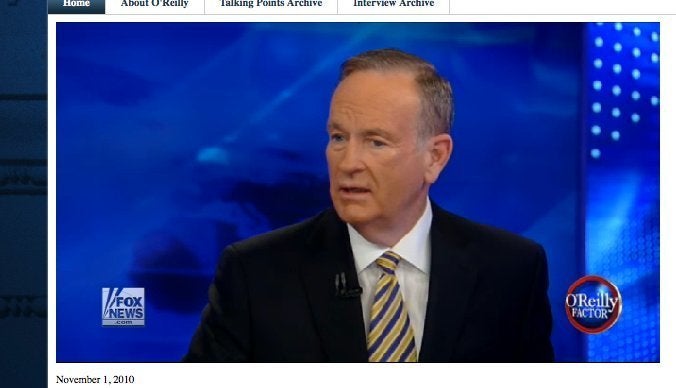 Bill O'Reilly issued a "viewer warning" for children not to watch MSNBC after the midterm elections because some of the network's staff might kill themselves on the air.
Speaking to Juan Williams on Monday's "O'Reilly Factor," the Fox News host said that he was interested to find out what the reaction to the midterms -- where Democrats are widely predicted to suffer major losses in Congress -- would be in the Democratic party and amongst "liberal commentators." He then turned to MSNBC, where he jokingly said some people might be so distraught that they would be driven to extreme action:
"I am going to issue a viewer warning right now for children to not watch MSNBC, because some people may commit suicide, alright? They may set themselves on fire over there, and it would be gruesome to watch that."

Related
Popular in the Community