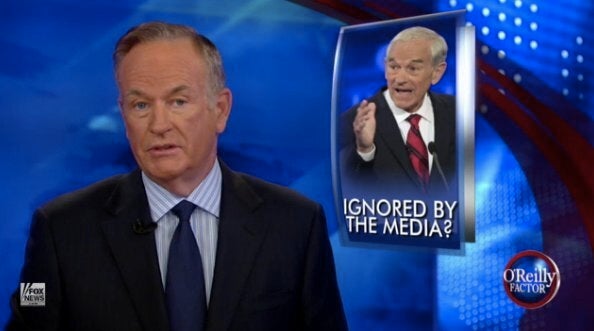 Bill O'Reilly challenged Ron Paul to come on his show after Paul told his Fox News colleague Megyn Kelly that the media was ignoring him.
A recent Pew Study showed that Paul does indeed get much less media time than his rivals for the GOP presidential nomination. On Monday, he spoke to Kelly and said the media was scared of him.
"What are they afraid of?" Paul asked Kelly. "...They don't want to discuss my views because I think they are frightened by us challenging the status quo."
On his Thursday show, O'Reilly dismissed this argument, pointing out that Paul made it while being interviewed by a member of the media. He then said that his producers had immediately reached out to Paul and invited him on the show.
"We don't want anybody to be ignored!" O'Reilly said. "So far he has not accepted our very kind invitation." He then brought on pollster Dick Morris and mocked Paul a little more.
"He's whining to Megyn, 'they're ignoring me!'" he said, adopting a high-pitched voice. "And then we invite him on and he doesn't show up."
"Well, he doesn't want to face you because he doesn't want to face questioning," Morris kow-towed. "He wants to give a speech!" O'Reilly said.
O'Reilly also put this 2001-era video of him debating Paul on the screen. Both looked much more fresh-faced.
PHOTO: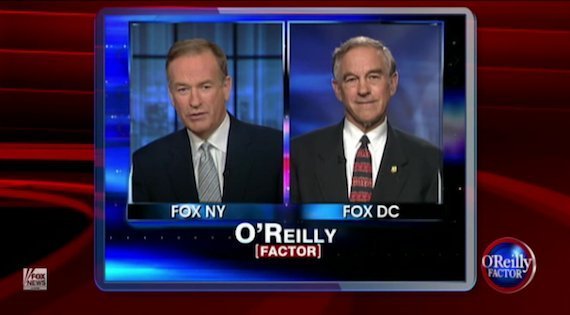 Popular in the Community