Senators gained on Thursday what they clearly see as a crucial new ally in their quest to pass an immigration measure: Bill O'Reilly.
The Fox News host announced that, after the completion of a new Senate deal on border security, he was in favor of the bill's passage.
"It is time for the USA to pass immigration reform," he said. "For years I've called for a more secure southern border, you know that. And now it looks like the secure border is in reach. At least somewhat. So I hope this bill does become law."
O'Reilly and Fox News have been the subject of an intense, personal lobbying campaign by members of the so-called "Gang of Eight" who are working on the immigration bill and feel that the network's support is crucial if the GOP wants its base to accept the measure . The New Yorker's Ryan Lizza recently wrote that senators Marco Rubio, John McCain and others have talked privately to O'Reilly, Sean Hannity and Neil Cavuto to get them on side.
On Thursday, O'Reilly said that he had spoken to Rubio earlier in the day.
"Senator Rubio told me on the phone today that it would be at least 13 years—13—before people in the country illegally right now could gain full legal working status, and even longer to achieve citizenship," he said.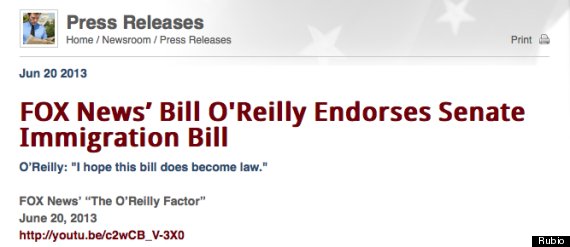 Before You Go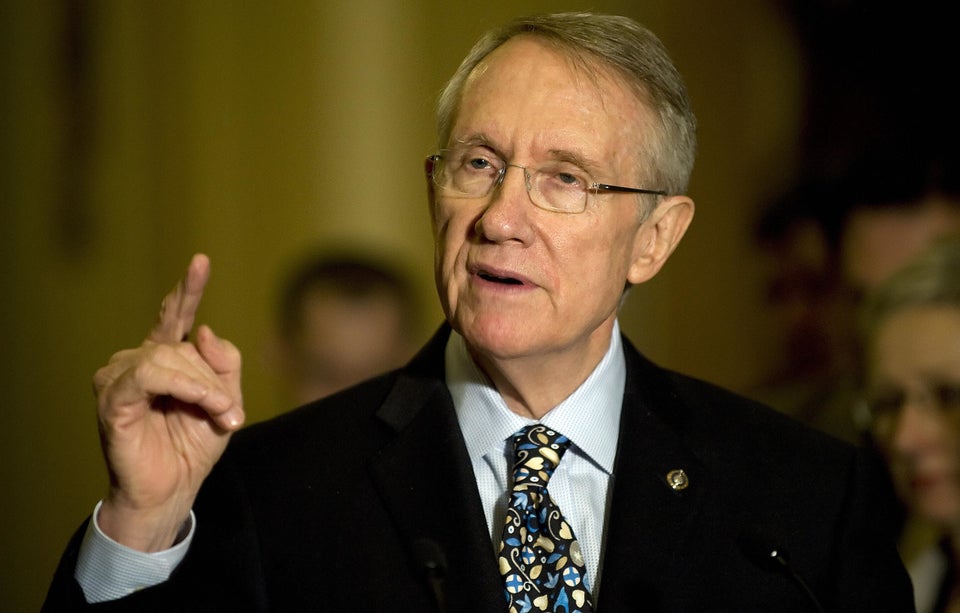 Senate Majority Leaders Through The Years
Popular in the Community