The New York Times reported over the weekend that former Fox News host Bill O'Reilly paid $32 million in January to settle a sexual harassment case — a sum legal experts say is "unprecedented" and "highly unusual."
O'Reilly was ousted from the network in April after it was revealed he had settled several other harassment cases. But as the Times reports, 21st Century Fox renewed his contract even though executives were aware of the large settlement paid out following complaints by former Fox News legal analyst Lis Wiehl.
The $32 million payout was unusually high for such a case, according to Debra Katz, a D.C.-based attorney who specializes in sexual harassment and other workplace litigation.
"This is unprecedented," she said. "It's a shocking figure."
The settlement, Katz said, indicates that O'Reilly "felt extremely exposed."
"There was obviously strong and compelling evidence that had to be of a very embarrassing nature that he did not want to become public, and that's why he's paying this extraordinary sum," she said. "You don't pay a $32 million settlement if you've engaged in no wrongdoing."
Kelly Armstrong, a San Francisco attorney who often represents employees in sexual harassment cases, called the settlement "highly unusual."
"The victim may have been insisting that they would file a public lawsuit, and Fox and/or O'Reilly were willing to pay whatever they asked for so they could make the problem go away and go ahead and finalize O'Reilly's big contract, since he had so many advertisers that generated significant profits for Fox News every year," Armstrong said.
The terms of the settlement have not been made public. However, Wiehl's accusations include "repeated harassment, a nonconsensual sexual relationship and the sending of gay pornography and other sexually explicit material to her," according to the Times.
"To have the details of this conduct come out could have had extremely adverse consequences for him both in his personal and his professional life. He probably just made the judgement that [the settlement] was worth it."
O'Reilly's settlement with Wiehl ― one of the largest sexual harassment payouts ever publicly reported ― is much larger than those he made to settle other sexual harassment complaints.
The severity of the allegations likely contributed to the high cost of the payout, said Deborah L. Rhode, a Stanford Law School professor who specializes in gender discrimination. But she added that Wiehl's legal background, as well as the timing of the settlement, may have also played a part.
"Lis is a very good lawyer, and I'm sure she kept very good hard copies and documentation of a lot of inappropriate conduct," Rhode said. "She probably had a pretty good evidentiary record."
Rhode also pointed out that the settlement came while O'Reilly was negotiating his contract and going through a custody battle with his ex-wife, which would have given him further incentive to keep the allegations out of the public eye.
"To have the details of this conduct come out could have had extremely adverse consequences for him both in his personal and his professional life," Rhode said. "He probably just made the judgement that it was worth it, and she bargained hard."
Wiehl was also required to sign an affidavit recanting any allegations against O'Reilly, a tactic Katz said the TV personality could use to protect himself.
"It really is done to try to put a hammer over her, so she would never come public with her allegations," Katz explained. And if the settlement did become public, Katz said, O'Reilly could point to that document to discredit the allegations.
That's exactly what he did. O'Reilly published the affidavit on his website Monday, and appeared to reference it in interviews.
"We have physical proof that this is bullshit. Bullshit. OK? So it's on you if you want to destroy my children further," O'Reilly told the Times in an interview last week.
Last year, former Fox News host Gretchen Carlson received $20 million from the network to settle her sexual harassment case against then-chairman Roger Ailes.
Carlson herself commented on the O'Reilly's settlement with Wiehl:
Because settlements almost always come with nondisclosure agreements or other terms requiring plaintiffs' silence on its terms, many are never revealed to the public. That secrecy has prompted some lawmakers, including a California state senator, to consider legislation banning secret settlements in sexual harassment cases.
"It's a mixed bag for plaintiffs because, of course, it makes the case much less likely to settle and it exposes them to concerns about privacy," Rhode said of such efforts. "But on the other hand it just hugely increases the deterrent potential, and puts the fear of god into individuals who I think up to this point have felt pretty entitled to disregard the consequences."
Related
Before You Go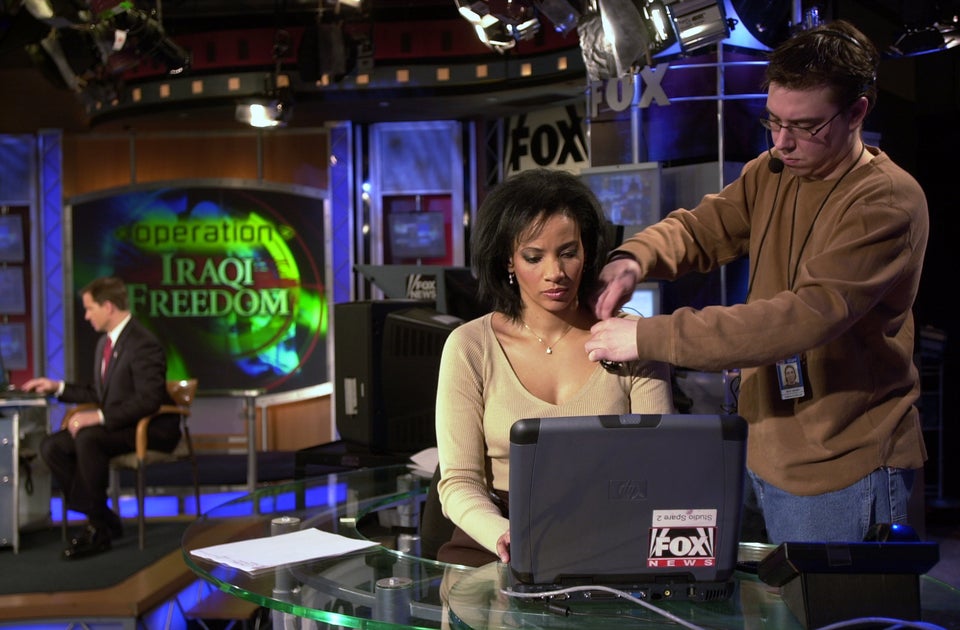 19 Of Fox News' Most Unforgettable Moments
Popular in the Community