On Wednesday night, a female political analyst described being dismissed as just another "blonde" when providing her opinion on Fox News. The next morning, another political commentator and a news anchor revealed their own mistreatment at Fox News and said they'd essentially been told that there was no recourse when the perpetrators happened to be Bill O'Reilly or Roger Ailes.
These are conversations that wouldn't have taken place on air just 10 months ago, when Ailes ruled Fox News and O'Reilly reigned as the king of cable news.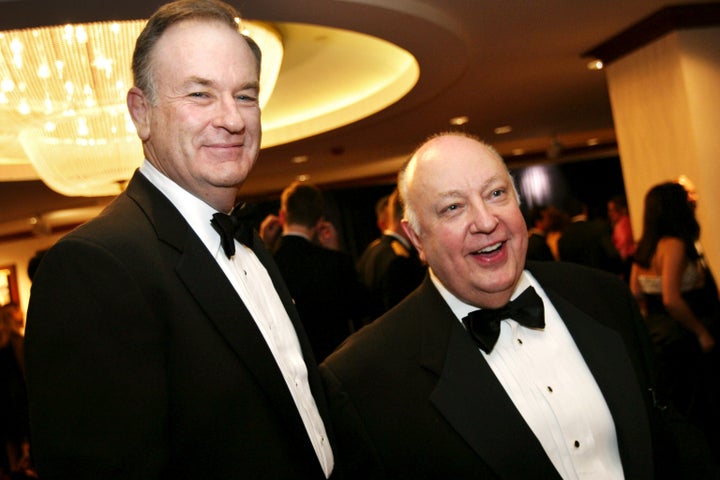 The departures of Fox News' founder and top-rated star aren't the end of the story, however. Details continue to seep out about the toxic culture they are said to have helped create and foster.
There are ongoing sexual harassment and racial discrimination lawsuits against Fox News and top executives, including co-president Bill Shine. On-air contributor Julie Roginsky claimed that Shine retaliated against her after she spoke up against Ailes. In addition, there's a federal probe into whether the Murdoch family-led parent company 21st Century Fox properly notified investors about settlements with female accusers.
If the past 24 hours are any indication, additional revelations are sure to follow.
CNN anchor Alisyn Camerota, who worked at Fox News for 16 years, said Thursday that there's a "feeling" among her friends inside the network "that there's more to come."
Camerota described a work environment that "was Roger Ailes' fiefdom" and said "he was the king."
"And there was harassment," she said. "And I tried, in my own way, to raise the flag and to talk to people about it. I went to my superiors to talk to them about it. And there was certainly a feeling, 'This is Roger, what are you going to do, who are you going to go to?'"
Later on the show, CNN political commentator Margaret Hoover recalled feeling like a "blonde backdrop for O'Reilly's opinions" when appearing on his Fox News show. She described how the host repeatedly critiqued the appearance of her and other female guests.
"I was never sexually harassed explicitly by Bill O'Reilly," Hoover said, "But there were moments that were very uncomfortable with him. And I had to navigate a minefield, is what it felt like to me, to make sure I was never in an experience or a situation where I felt vulnerable."
"There was a very clear message about what was acceptable to appear on air, both from what you said on Fox News and what you wore on Fox News," she added.
Kirsten Powers, another Fox News analyst-turned-CNN contributor, recalled O'Reilly getting Hoover's name wrong when they both appeared on set.
"I'm sorry, there's a lot of blondes in this operation. I can't keep you all straight,'" O'Reilly said, according to Powers.
O'Reilly, by her account, said "thank you for your blonde-ness" to the two women after the segment.
Powers said she unsuccessfully sought an apology from O'Reilly through his executive producer and her supervisor before going to Ailes. She said Ailes told her nothing could be done.
"It's Bill, he's a jerk. Nobody likes him," Powers said Ailes told her. "And then Roger said, 'You know Bill, he likes to put up dirty pictures and ask pretty girls to talk about them.' And then he said, 'What am I going to do? I don't like him, but he makes so much money, there's nothing I can do.'"
"So this was the culture, which was Bill was just too big and there's nothing you can do about it," Powers added.
Powers said she didn't appear again on O'Reilly's show for several years and didn't have another problem.
"The only reason I'm really telling this story, I think, is because Gretchen came out and took on Fox News," Powers said. "A lot of women just don't talk about these things because if you make too much trouble your career is over. At least that's the way it used to be."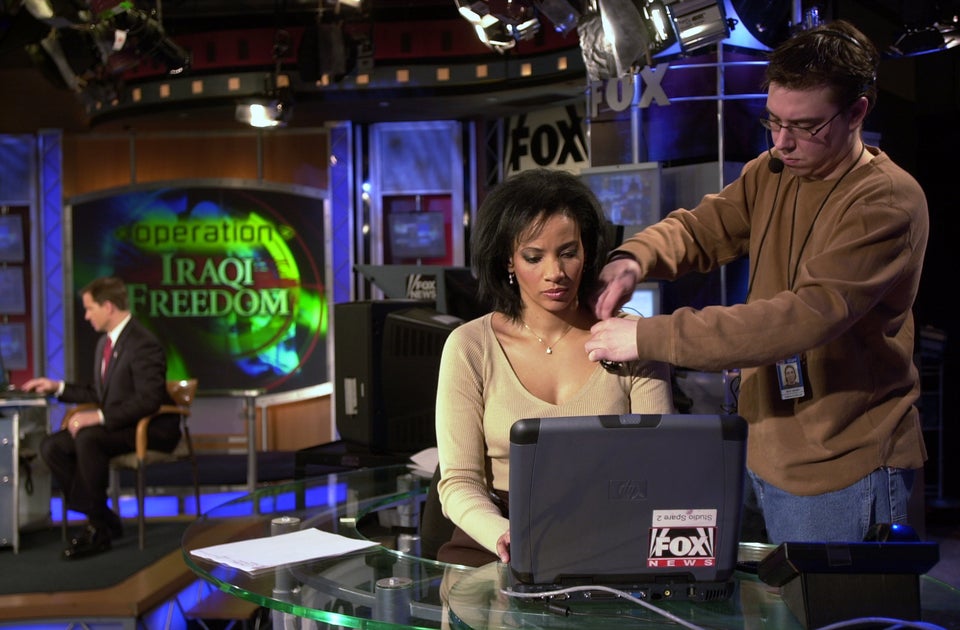 19 Of Fox News' Most Unforgettable Moments