Martin was walking through a gated community in Sanford, Fla. in late February when he was shot to death by Zimmerman, a self-appointed neighborhood watch volunteer. Following the killing, Zimmerman was not arrested for his actions, as he claimed he shot Martin in an act of self defense. The case garnered a huge amount of public scrutiny, as supporters of Martin's family and activists called for Zimmerman's arrest, stating that Martin was a victim of racial profiling. Zimmerman was arrested earlier this week.
O'Reilly, who has been critical of the media for "rushing to judgment" about Martin's case, told Fulton that he was sorry for her loss. "I can't imagine the pain you go through," he said. "So I think all Americans are feeling your pain. And we all want justice in the case...From the beginning, we've just called for calm. Let the system work. Let's not convict Zimmerman on television. Let's not make these wild charges."
O'Reilly said that last night, he called for MSNBC host Al Sharpton to apologize. Sharpton has been a vocal proponent for justice in the killing of Martin, and has organized rallies with the family in Florida through his action network. "Was I wrong to say that?" O'Reilly asked Fulton.
Fulton said that Sharpton "also promotes peace," and that they called for peaceful protests and peaceful demonstrations in their call for justice. "We've never asked for anyone to do anything out of the ordinary," she said. O'Reilly called Fulton, Martin's father and their lawyer "magnificent," but said that others around the country have "whipped up emotion." O'Reilly again said that Sharpton should apologize for some of the things he has said.
"You want me to comment on that? I don't know everything that's behind it. I haven't been watching a lot of the news. And I haven't been watching what everyone was saying. So I'm not sure what response you want," Fulton said.
Fulton's lawyer Benjamin Crump jumped in and said that O'Reilly and Sharpton should discuss that topic. He added that the demonstrations and protests were necessary to ensure that Zimmerman was arrested. O'Reilly said that his beef was not with anything Fulton or her family has done, it was only with "convicting Zimmerman on TV." Crump said that Fulton really just wanted to see Zimmerman have his day in court.
"We're all Americans here. No one wants a 17-year-old son shot down on the street...Mr. Zimmerman doesn't want to see his son's life ruined because of this. This is a tragedy all the way around. And we have to handle it with the utmost respect," O'Reilly said.
Related
Before You Go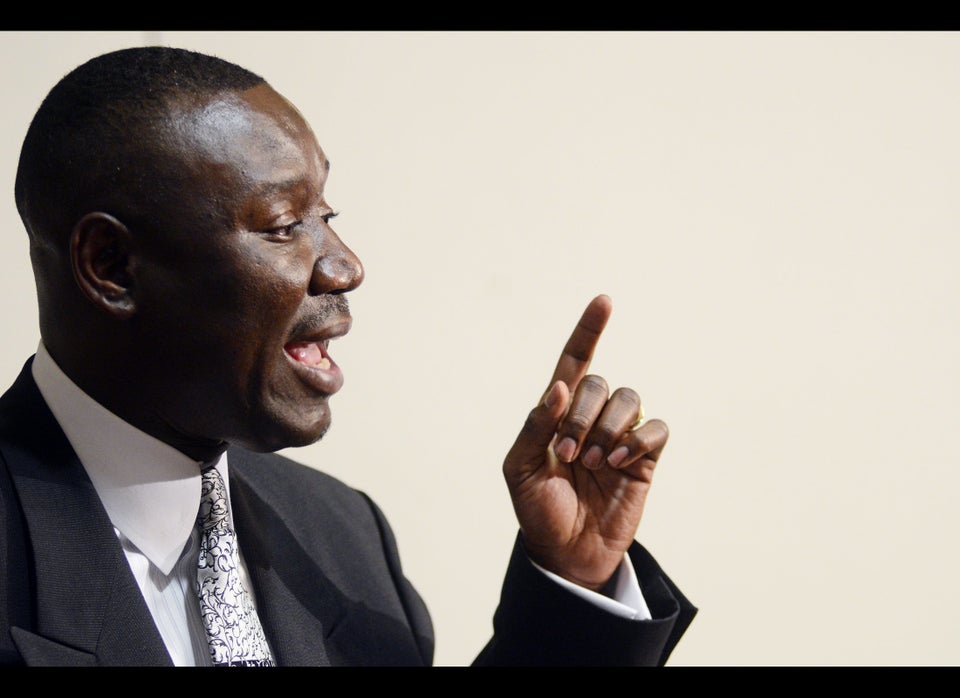 Trayvon Martin Photos
Popular in the Community