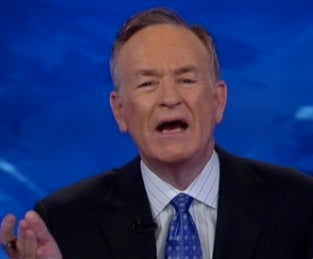 Bill O'Reilly weighed in on the Anthony Weiner controversy on his Wednesday show--and said that the scandal has grave national security implications.
O'Reilly admitted that the story is "dumb," but said that the FBI needed to get involved in finding out whether his account was hacked.
"National security is involved," he said. "It's clear from the WikiLeaks controversy that some very bad people have compromised U.S. national security by hacking into government websites." O'Reilly then mentioned other examples of hacking, including the recent PBS fracas and his own website.
"The USA simply cannot stand by and allow members of Congress to be attacked by cyber criminals!" he said. "Weiner's case is dumb. But if he was hacked, that's serious. So the FBI should be involved and should tell the folks they're on the case."
Related
Popular in the Community