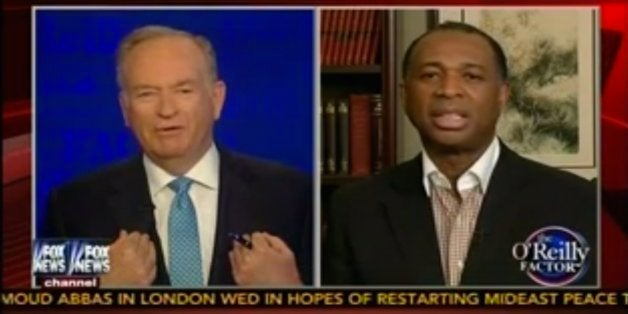 Yes, the Fox News host said Wednesday night that the term, which he claimed is just a "code" for white supremacy, does not apply to him.
"I'm going to have to exempt myself under that white privilege banner," he said.
O'Reilly denied that white privilege exists in America and cited his past experiences of growing up on Long Island and working at an ice cream shop as reasons for why he is not privileged. But O'Reilly's guest, as well as other viewers, all seemed to agree -- someone needs to fill O'Reilly in on the definition of white privilege.
"I'm a really white guy -- when I was in Hawaii last week I couldn't go in the sun," O'Reilly said. "My parents didn't have a lot of money ... I didn't experience [white privilege] when I worked in Carvel, painted houses, cut lawns."
Watch the full clip from Fox News.
Popular in the Community