In a special election held just one week ago, Senator Bill Perkins reclaimed his former City Council seat. The triumphant pol held the office from 1998 until 2005, before ascending to the State Senate in 2007. The large lead he maintained over eight other contenders in the Valentine's Day election has made at least two things apparent: No newcomer, regardless of merit, stands a chance against his name and, nothing replaces feet on the ground, connecting with the people, in the Village of Harlem. While some may argue Perkins' personal demeanor, political accomplishments, and even his fashions, none can deny that he has been one of Central Harlem's most visible, accessible political figures. He has maintained a clean personal and political record and established himself as a man among the people. Take note all bureaucratic freshmen - this is worth more than gold.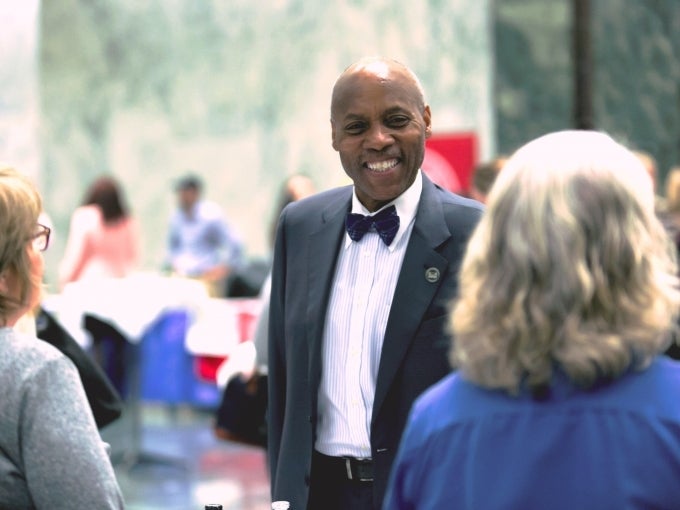 A couple of things will happen now.
Perkins has immediately resigned from the New York State Senate and assumed his reclaimed role on the City Council.
Governor Cuomo may call a special election to fill the empty 30th District Senate seat, but the earliest that could take place would be mid-April. Given the Gov's stance on special elections however, the Senate post is likely to remain vacant through the November general election. In either instance, the district will be short on political representation as the April 1st deadline approaches for a new state budget. More importantly, Senate Democrats, already facing division and minority in the upper house of the State Legislature, will be without one critical vote on essential budget issues typically including housing, education, child care, and more. In a December 2016 newsletter, Perkins thanked his supporters for renewing his State Senate title with 95% of the vote, then promptly abandoned the station, leaving the Senate in a lurch and the rest of us without our elected official, quite possibly, for the entire year.
Lastly, the councilman will have to defend his new City Council position in the official primary election come September. He is not likely to be defeated but, anything is possible in these days of modern politics.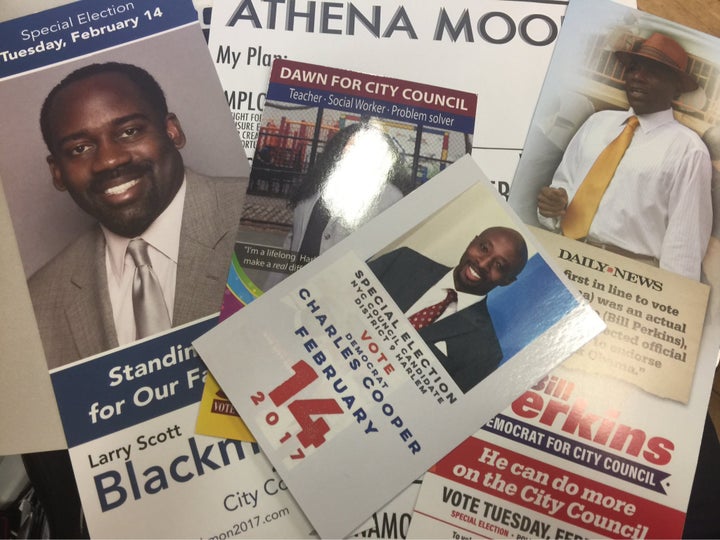 While Harlem seems to be entangled in a mean game of musical chairs, it is true that new — and yes, younger — leadership is both needed and welcomed. Young professionals and activists have demonstrated that they are eager to fight. But, we need also look to our veteran politicians to groom emerging leaders and, occasionally, step aside so they can bloom. Marvin Holland, the Transit Workers Union Local 100 director who came in second place in the race for city council, might have made a fine councilman had he not been competing with Perkins' famous name for recognition. This was a rare and missed opportunity to usher in fresh political talent without challenging an incumbent.
Looking back at Harlem history, then Assemblyman, Percy Sutton, took a young, ambitious Charles Rangel under his wing and readied him to take position as he moved on to Manhattan Borough President. These, as we know, were just of the beginnings of an enduring political career. Where is this type of mentorship today, as Harlem's reps age out and approach retirement with our neighborhood in flux and, virtually, under siege?
Nonetheless, nine candidates ran gallant campaigns in the race for Dickens' former council seat, including Athena Moore, Larry Blackmon, Charles Cooper, and Cordell Cleare. Competitors stuffed voters' mailboxes, knocked on doors, engaged volunteers, participated in multiple forums and debates, and took to the streets with bullhorns. No one was absent from the polls on Valentine's Day for a lack of knowing. It remains to be seen whether either of them will challenge Perkins for the seat in September, and who will be in the running for his empty Senate seat. What is for certain is that Harlem and Upper Manhattan face at least two (more) fierce election battles this fall. I hope we will all be paying attention.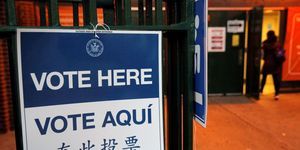 Popular in the Community