Back when Detroit made the cars the world drove, a young engineer named Bill Rauhauser bought a 39-cent camera. It was the beginning of a seven-decade photography career that would produce an untold number of quiet marvels.
Today, Rauhauser, who was named the 2014 Eminent Artist by Kresge Arts in Detroit, is still exhibiting his vital black-and-white portraits of Motor City residents. Over the course of his career, Rauhauser has captured the city's dynamism and decay more extensively than any other photographer. He's also credited with opening the first gallery just for photography in the Midwest.
"It's a cliché to say that Bill Rauhauser is the dean of Detroit photography, but it's true nonetheless," Vince Carducci, dean of undergraduate studies at the College for Creative Studies in Detroit, told The Huffington Post.
"I started when [the city] was just about at the height of its glory," Rauhauser, a Detroit native, told The Huffington Post. "Detroit after the war was the arsenal of democracy. Everybody knew Detroit. The automobile center of the world, a great city."
Detroit began losing population to suburban areas in the 1950s, and residents fled in droves after the 1967 Detroit riots. Without investment, Rauhauser recalls, the once-glorious city began to change.
"That's why my photographs have become sort of important," says Rauhauser, with a modesty that's almost stereotypically Midwestern. "It shows that period where the Detroit city just faded away, in a sense."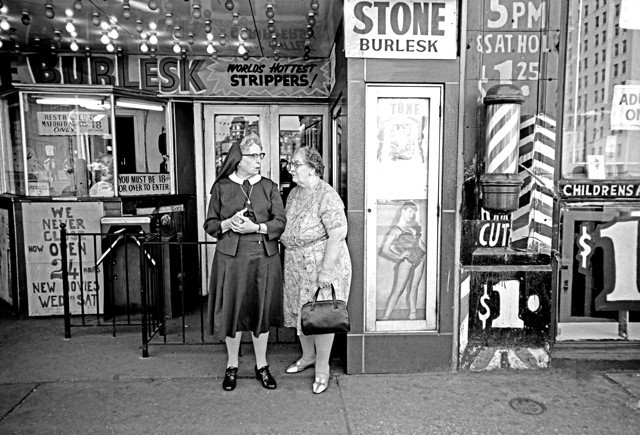 Photo courtesy of Bill Rauhauser.
The Midwest's answer to Henri Cartier-Bresson, the French father of street photography, Rauhauser can still quote two lines in a booklet from a 1947 Cartier-Bresson exhibit in New York City that changed his life. "'Photography isn't a hobby. The art is in the seeing,'" he remembers. In other words, he says, "it's in how or what you see. That's what made the big difference."
When Rauhauser first read those lines, the common belief among elites, scholars and museum curators was that photography was simply a hobby, not an art form. Aside from amateur camera clubs, there was nowhere in Detroit for Rauhauser to go to develop his passion. So he began to walk the streets after work and on his days off to teach himself how to shoot, and how to see.
Carducci credits Rauhauser with teaching, mentoring and inspiring six decades of Detroit photographers while also developing his own extraordinary talents. Rauhauser "became a highly accomplished formalist whose austere compositions of mundane objects, such as a derby hat, a carpenter's rule and a rubber boot, are icons of the everyday," Carducci told HuffPost.
Early in Rauhauser's career, his work was included in the legendary 1955 "Family of Man" exhibition at the Museum of Modern Art. An offer to teach a class at the College of Creative Studies after 18 years as an engineer finally allowed Rauhauser to be a professional full-time photographer. He would eventually retire from the school as a professor emeritus of photography.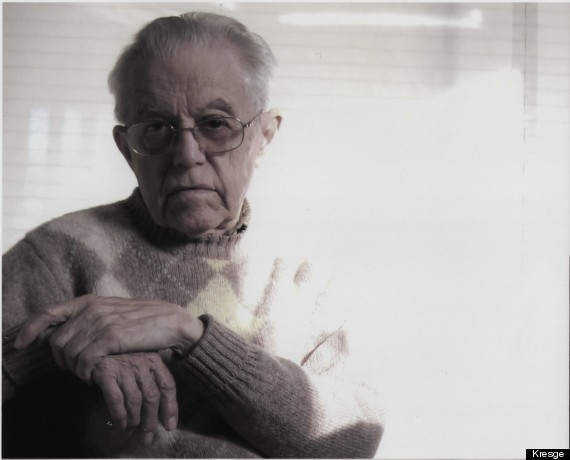 Photo by Carlos Diaz courtesy of Kresge Arts in Detroit.
Rauhauser can no longer walk the streets all day. But he says he's still "firing from all four cylinders."
He takes pictures, visits friends downtown, watches live jazz and works on cataloging his archives. He recently had an exhibit at the Carl Hammer Gallery in Chicago, and another solo exhibit is currently showing at Detroit's Scarab Club. Rauhauser is also an artist adviser to the Detroit Institute of Arts, whose curator of photography is one of his former students.
"The reason I'm still alive, I think it's because I haven't sat down, I'm still walking around," Rauhauser told HuffPost. "I'm 95 going on 105. I'm not going anywhere, not any time soon."
Scroll down to see more work and thoughts on photography and life from our interview with Bill Rauhauser. All photos taken by Bill Rauhauser.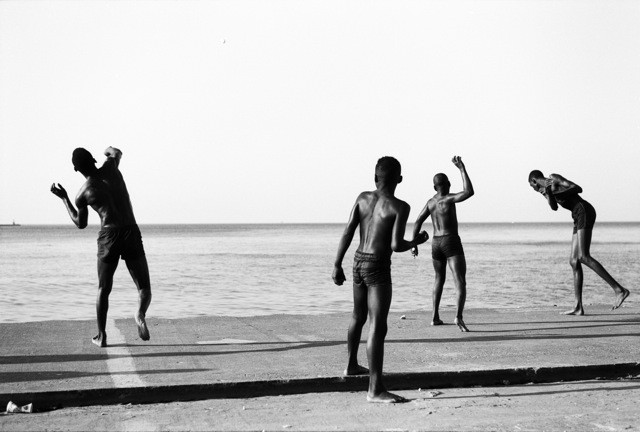 "Every time I saw an object, a place, a person who looked like a good photograph -- that was an experience for me that I love. That was all the thrill that I really needed."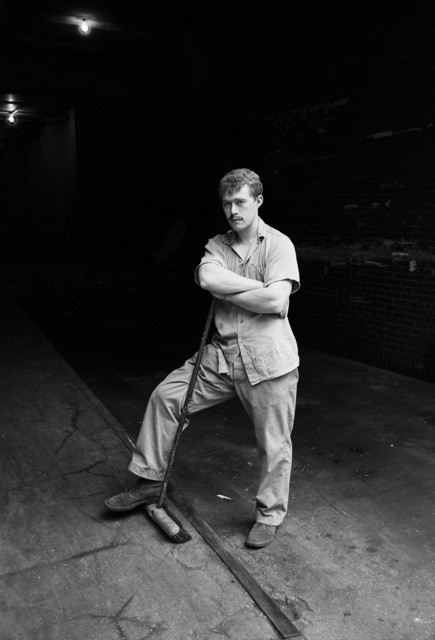 "I photographed over those years the downtown areas and some of those neighborhoods. New York and Chicago, too, but most of my life was spent was spent in Detroit."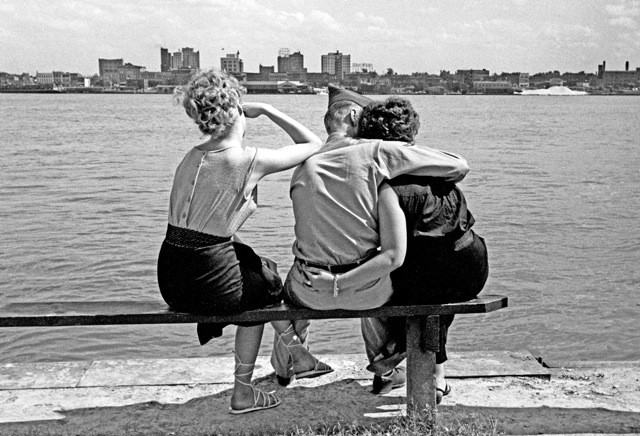 "I was perfectly satisfied in Detroit. I found it an interesting place. It never entered my mind that I might leave Detroit and move away. I just sort of felt like I was a Detroiter."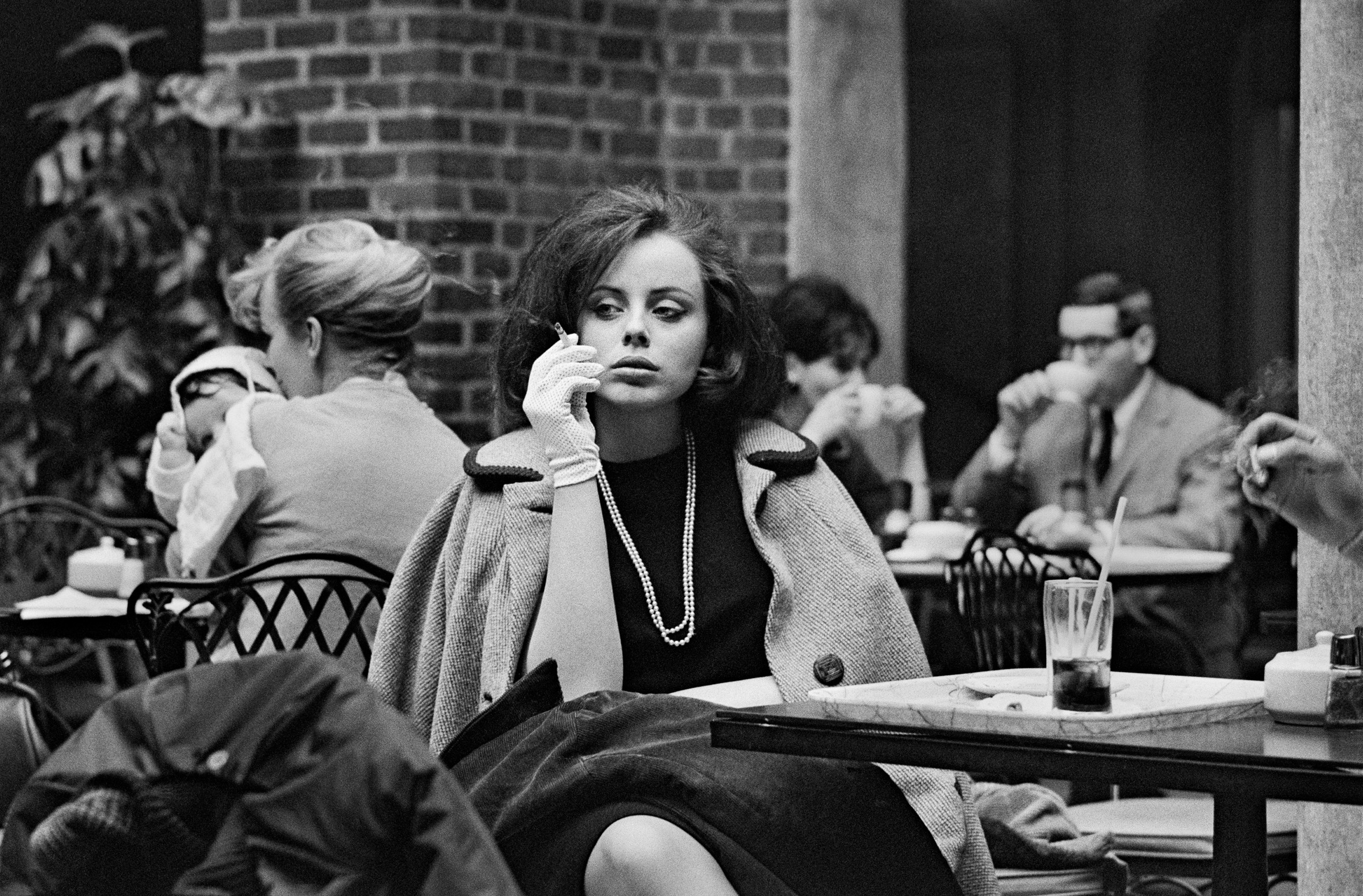 "This photograph was taken at Kresge Court. I would stop at the DIA [Detroit Institute of Arts] and have a cup of coffee with my camera. People would be drinking and smoking cigarettes there. Somehow, I remained unobserved; the only way to take these photos was to remain unseen. You disappear, dressing like the crowd you're in. These people never knew I was photographing them."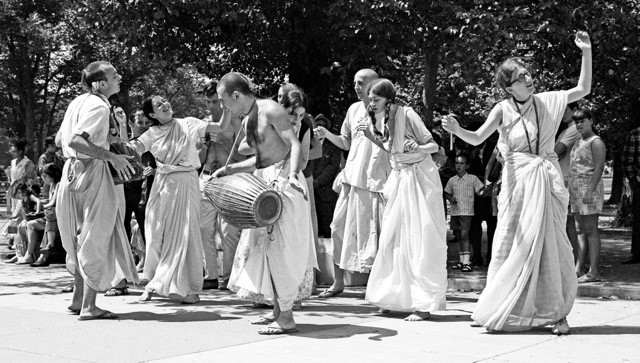 "I could have had a sabbatical, a couple of them, but there's nothing I wanted to do more than teach in a classroom of young people who were willing to learn. That's a perfect life."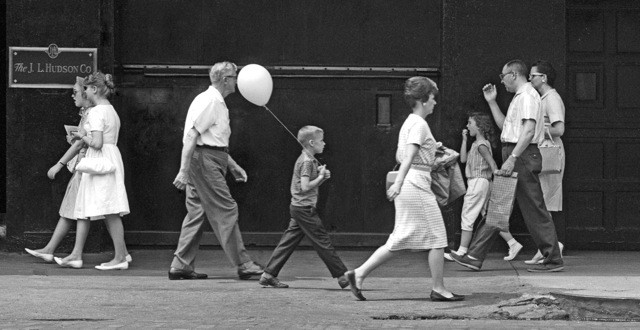 "No, I've never run into anyone whose photograph I took on the street and had them recognize me. The thing is, you see something, it's a great shot, and you leave. I can't waste time talking to them and getting their addresses!"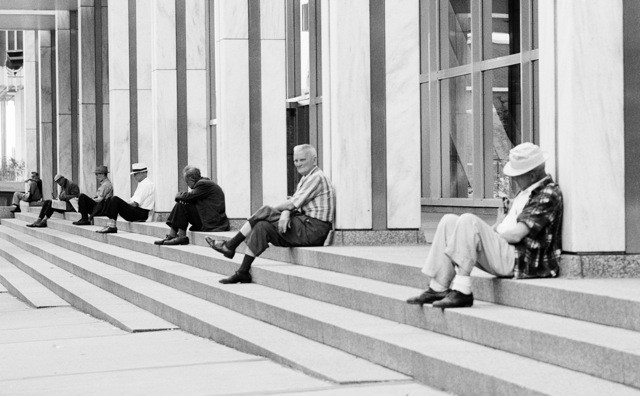 "[Detroit] was too big an area, it had too much history behind it to not come back [...] I knew it was going to take time to have it come back but I think there are things now that you can see and identify as a slow work toward a new Detroit."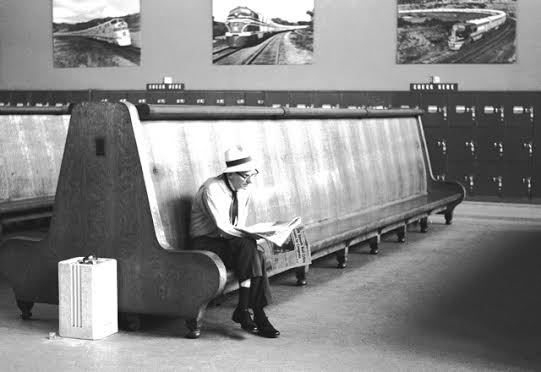 "I think Detroit's on the comeback, but it's going to take a while. It was burned out in a pretty shameful way, but you can see and feel the difference that Detroit is beginning to take the long road back."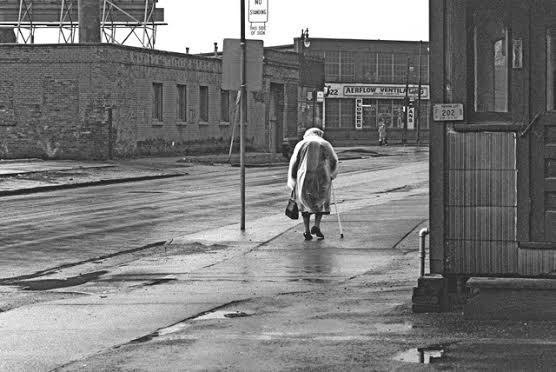 Calling all HuffPost superfans!
Sign up for membership to become a founding member and help shape HuffPost's next chapter