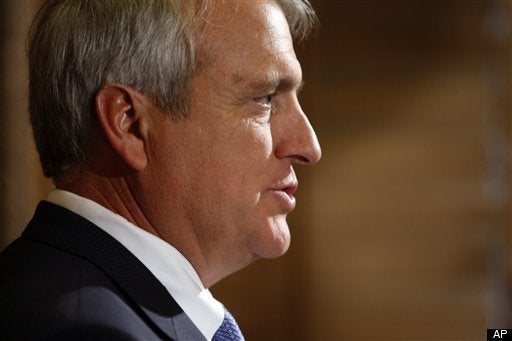 Colorado Governor Bill Ritter is expected to sign into law a program that seeks to crack down on illegal immigration using fingerprints to check a person's immigration status during jail bookings.
The program, known as Secure Communities, would cross-reference inmates' fingerprints with federal records to identify those who have been deported in the past. Over 32 states already participate in the program.
Immigrant rights advocates like the Colorado Immigrant Rights Coalition have called the Secure Communities program "inherently flawed," and some municipalities have opted out based on civil rights concerns.
Ritter's announcement, which is expected to come Tuesday morning, comes after months of negotiations with the federal Immigration and Customs Enforcement agency about specific exemptions for Colorado.
Ritter has insisted that ICE provide the state data on the program's effectiveness.
Additionally, the Denver Post reported on Tuesday that Ritter is also seeking to allow local communities with a clear option to opt out, in addition to an assurance that the program only be used for serious crimes. The governor has also sought an exemption for domestic violence cases to ensure that police get cooperation from immigrants.
Ritter is expected to announce details of the agreement on Tuesday
Popular in the Community