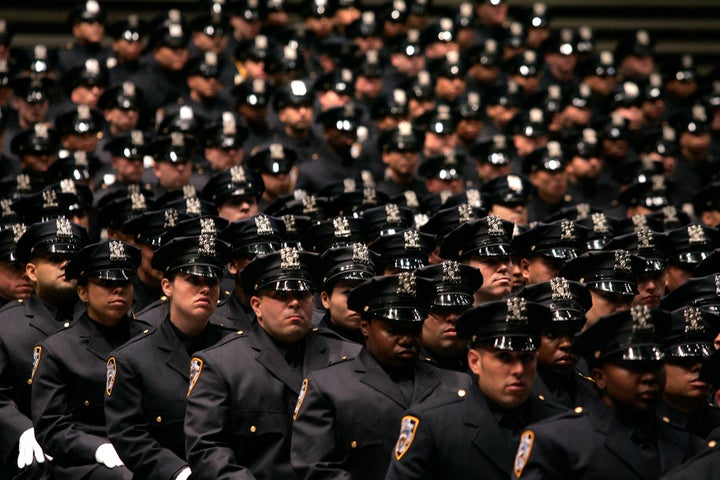 Michigan can't prosper without more police, claims Michigan Attorney General Bill Schuette, who is calling on the governor to direct funds from the state's budget surplus to hiring more officers.
On Wednesday, Schuette stood with law enforcement officials, including Detroit Police Chief Ralph Godbee, to announce his proposal create to jobs for 1,000 officers statewide using $140 million of Michigan's estimated $400 million budget surplus from fiscal year 2011.
"With four of the top 10 most violent cities in America, Michigan will never fully flourish unless
our governments can fulfill their basic task: protecting public safety," Schuette said in a statement. "It is time to put more cops on the beat and remove our most violent repeat offenders from our neighborhood streets."
Schuette's plan for a safer Michigan also includes a fourth strike rule: Any person convicted of a serious violent crime that also has a record of three prior felonies would receive a minimum 25-year sentence.
Earlier this month, 108 Detroit officers were at risk of losing their jobs to layoffs due to budget shortfalls, but federal grant money was secured to keep them on the force.
The DPD recently rolled out a "virtual precinct" system, not to save money, but in an effort to get more police officers patrolling the streets.
While a surplus of several hundred million dollars might seem like plenty, Schuette is not the only one who has plans for Michigan's extra cash. State Democrats, for example, say the money should be reinvested in education.
Michigan Gov. Rick Snyder told the Detroit News his budget for 2012 will include more funding for law enforcement, including more patrol officers, but he didn't give exact numbers.
Snyder is expected to reveal his budget plan on Feb. 9.
Watch Detroit Police Chief Ralph Godbee explain the city's new virtual precincts:
Popular in the Community