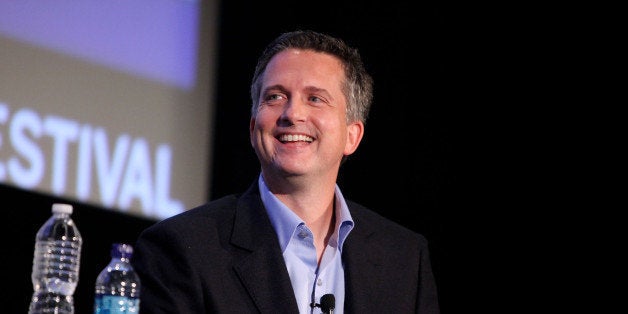 Sports journalist Bill Simmons is leaving ESPN after his contract expires this fall, the network's president John Skipper said in a statement released Friday, which read, "it was time to move on."
Skipper said ESPN decided it would not renew Simmons' contract.
Here is Skipper's full statement:
"I decided today that we are not going to renew Bill Simmons' contract. We have been in negotiations and it was clear it was time to move on. ESPN's relationship with Bill has been mutually beneficial - he has produced great content for us for many years and ESPN has provided him many new opportunities to spread his wings. We wish Bill continued success as he plans his next chapter. ESPN remains committed to Grantland and we have a strong team in place."

ESPN's announcement comes a day after Simmons, who joined the network in 2001, expressed more harsh criticism towards NFL Commissioner Roger Goodell, this time over his handling of Deflategate.
Simmons is known for his brash and blunt commentary, and had been suspended for three weeks in September by the network for comments he made that were again directed at Goodell. Simmons called the NFL commissioner a liar and slammed him for his handling of the Ray Rice domestic violence incident.
However, author James Andrew Miller, who penned a book on the history of ESPN, tweeted Friday that tensions between Simmons and ESPN finally came to a head as early as December and that negotiations were not as Skipper described in his statement.
The news of Simmons' departure was first reported by the New York Times, which said his contract is set to expire in September.
The story has been updated to include tweets from James Andrew Miller.
Popular in the Community