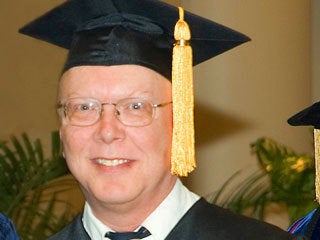 William E. Sparkman Jr. was a 51-year-old single father who once battled Non-Hodgkin Lymphoma while he pursued his teaching degree, according to a March 2008 article profiling the London, Kentucky man.
Sparkman worked two jobs while he earned his degree and was treated for cancer.
Online commenters at Topix.com talked about Sparkman's death after his body was found. Some said that they knew Sparkman and one even said that he was a cousin. They wondered what really happened to the Kentucky man:
Newsjunkie: "Any new news about this death? The autopsy should have been complete by now. I read somewhere else that his truck was found in a different location. If this was a homicide, I hope they soon find the person responsible for it. My sympathies to his family and friends."
According to The Sentinel-Echo, Sparkman moved to Laurel County, Kentucky as part of a work assignment for the Boy Scouts of America. He was a father to his son Josh.
"When I moved here, my son was about to enter elementary school," he said. "He was having some difficulties."

Sparkman enjoyed the volunteering and quickly became interested in education. He was eventually offered a position as an instructional assistant, which he accepted.
Sparkman worked as an assistant for nine years before enrolling in online classes from online Western Governor's University.
WGU even profiled Sparkman and his inspiring story on their web site. Sparkman earned his bachelor degree in mathematics education and was invited to speak at his commencement in February 2008. The school has since added a note about Sparkman's death on the profile of the former student.
Kentucky TV station WYMT reported Sparkman's death on Sept. 15.
Support HuffPost
The Stakes Have Never Been Higher
Popular in the Community