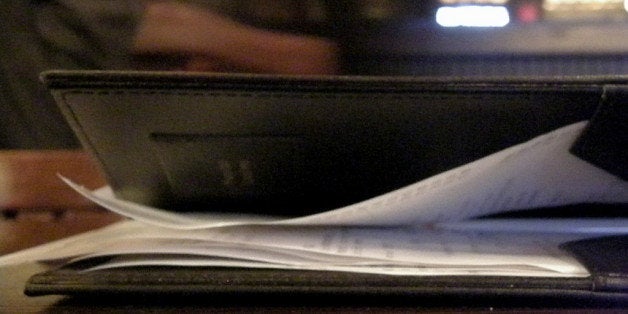 The worst part about going out to dinner is having to pay for everyone else's expensive taste. There's always that person who gets the prime rib, or the lush who can't help but order three more cocktails than everyone else. And when it comes time to pay the check, it's usually the same person who orders more that also suggests we all just split the bill evenly because "it's so much easier." Since nobody wants to be the cheap jerk making in-depth calculations on the back of a napkin, we all just go with it. But, it's just not right.
Luckily, those days are behind us. Thanks to the technology of our smartphones and a bill-splitting app that actually makes dividing the bill easier, you won't ever have to pay for someone else's dessert again. Tab, the best we've found in bill-splitting apps, actual scans your check. That app lets you easily select which items are yours (no need to type anything in), and then calculates the total along with tax and tip. (You won't even have to pay an extra dollar to cover someone else's drink tax!)
And the best part is, this app is free.
Check out our favorite iPhone cooking apps.