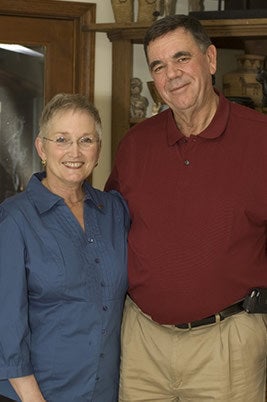 Missouri's billboard industry has provided over $72,000 in free advertising to a Republican candidate for secretary of state after he pushed legislation favorable to the industry in the state Senate.
Sen. Bill Stouffer (R-Napton) has received $72,809 in in-kind donations from three billboard companies, including $56,609 from Lamar Companies, according to state campaign finance records. Stouffer is one of three Republicans seeking the GOP nod for the open secretary of state's job in the Aug. 7 primary. Stouffer, the chairman of the Senate Transportation Committee, has been known for advocacy for pro-billboard related legislation over the years. The head of the state's billboard lobby indicated that this support won Stouffer the donations, which have come in the form of free space on billboards across the state.
"I encouraged our people to support him," Bill May, the executive director of the Missouri Outdoor Advertising Association, told The Huffington Post. "Oh my gosh, the whole time Bill Stouffer has been in the Senate, he has more appreciation and understanding of our industry than anyone. He supported us when people tried to eliminate billboards."
Stouffer for several years pushed legislation to permit the creation of electronic billboards in the state and to allow the state to relocate older billboards when highways are widened, instead of destroying them. The two issues, which were signed into law by Gov. Jay Nixon (D) this year, have long been championed by the Outdoor Advertising Association.
May said Stouffer has worked on other billboard-related issues in the Senate, particularly in terms of his committee's role in overseeing the state Department of Transportation, which regulates billboards.
"He is one of those guys you did not have to explain the benefits of outdoor advertising to the state economy," May said.
A spokesman for Lamar Companies indicated that May has coordinated the effort on behalf of the billboard industry to help Stouffer and said as many as 10 billboard companies could get involved. May said he estimates between five and 10 companies will provide in-kind donations to Stouffer.
Stouffer also reported $8,200 from DDI Media and $8,000 from Porlier Outdoor Advertising recently. The billboards show Stouffer farming and with his dog.
Stouffer is facing off against Rep. Shane Schoeller of Willard and Sen. Scott Rupp of Wentzville in the GOP primary; the winner will face Democratic Rep. Jason Kander of Kansas City in November. Stouffer's spokesman, Chasen Bullock, referred phone questions to email and did not respond to email or phone messages.
May said the association considered backing Schoeller who is considered the frontrunner in the GOP primary. He said Schoeller may receive some help in the primary but would likely receive help from the billboard industry should he win the primary and face Kander in November.
"Frankly, our people also like (Schoeller), I would put him in the same category," May said. "Most of our people know Stouffer better. Both are personal friends of mine. I've known both a long time."
Schoeller, who worked for U.S. Sen. Roy Blunt (R) and former Gov. Matt Blunt (R) in the secretary of state's office, did not return a message left with his campaign.
Missouri is known for open-ended campaign finance laws that allow candidates to collect large donations. In the GOP lieutenant governor primary, Sen. Brad Lager (R-Maryville) received $250,000 donations from individuals in his race.
May said there are about 8,800 and 8,900 billboards across the state, and the change to electronic billboards will benefit the statewide economy and emergency management. Electronic billboards could broadcast Amber Alerts and FEMA messages, he said, and would allow for fewer billboards since the electronic signs could carry multiple messages. Missouri is known for a proliferation of billboards across the state, centered primarily in the tourist-heavy areas of Branson and Springfield.
"We are a big tourism state and we have a lot of tourism business in the state," he said. "Gas stations, the caves, and places like Branson account for the big part of the state."
Before You Go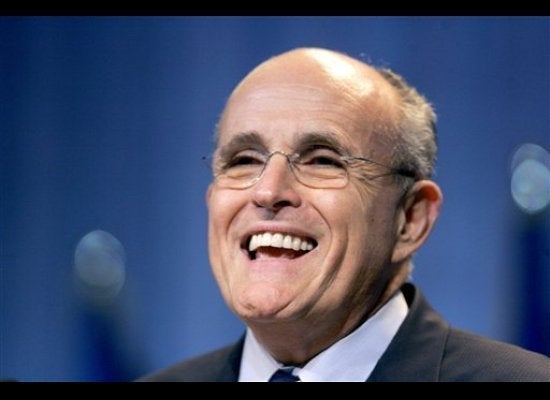 Out-Of-Touch Politicians
Popular in the Community