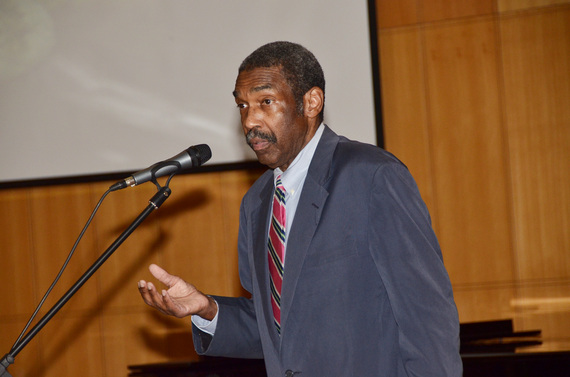 It is fitting that the mixed Jewish-Arab city of Akko, Israel, will be the very first place outside the United States where Bill Strickland, president and CEO of Manchester Bidwell Corporation, will open an affiliate of his successful nonprofit arts, education and job training centers. During his first visit to Israel this week, Strickland, who has received the MacArthur "Genius" Award, came with an enthusiastic delegation and a powerful message of hope to the city of 45,000, including Jews, Muslims, Christians, Druze and Ba'hai on the coast of northern Israel in the Galilee. The city, a UNESCO heritage site that has survived for approximately 5,000 years, is now ready to take on Strickland's vision.
In cooperation with the Northern Israel Center for Arts and Technology (NICAT), an offshoot of the American NCAT, Akko Mayor Shimon Lankri, and backed by NCAT board members Mark Frank, Steve Sarowitz as well as local Israeli donors, Strickland pledged to build a center in Akko to offer vocational courses for single mothers, young adults and children of all faiths.
"When people have a reason to live, they don't have a reason to die," Strickland said. He believes that terrorism thrives on ignorance and illiteracy, and the Akko center's courses will serve to build bridges, provide free education, and encourage dialogue among the area's religions.
On September 9, Strickland shared his message to the public at the Akko Conservatory. He said that growing up poor and hungry in Pittsburgh, Pennsylvania, he was like a lot of other poor people who live "with darkness in their head." On this visit, he was struck by the light of the seaside city and envisioned the center's building to be flooded with natural light to convey the message that "there is hope."
"Everyone has value and everyone is worth something," Strickland said. "Because of gender or ethnicity or race, people often end up being pushed to the outside of the conversation." As a start, the center has already hired a female Jewish director, Gal Dekel, and a Muslim Associate Director, Saba Said, who will be responsible for educational outreach in the Arab sector.
"This is a fertile soil to plant the center," Strickland explained. "In my view, Arab kids and Jewish kids are kids at the end of the day... This center will include everyone who needs it."
The envisioned center in Israel will be based on programs at the NCAT centers in the United States. Strickland said he plans for it to offer culinary classes with the possibility of a chef's exchange program between Pittsburgh and Akko, computer courses, medical technology courses as well as horticulture. There are currently eight NCAT centers in the United States, including San Francisco; Grand Rapids, Michigan; Cleveland; Cincinnati; New Haven, Connecticut; Boston; Buffalo; and Brockway, Pennsylvania.
Strickland has devoted his life to helping poor people feel that they have value. While Strickland has visited other cities around the world to set up centers, the Akko Center is the first one that is scheduled to be built. When asked why, Strickland said he chose Israel because the "Jewish people have always been important to me. When I had no money to pay my staff, my Jewish friends came through for me and made my first center in Pittsburgh possible."
At the same time, Strickland said he felt a strong connection to the Muslim community in Israel. During his visit to the Arab city of Sahknin at the start of the week to foster dialogue, Strickland said he was moved by a Muslim man who, at the end of a city meeting, gave the prayer beads that he brought back from his pilgrimage in Mecca to Strickland to keep.
Akko Mayor Shimon Lankri has pushed for projects like this in his city since he took office in 2003. "My concept is humanistic and I see people of all kinds as being equal," Lankri said, and the NICAT Center is a perfect fit for the mixed city.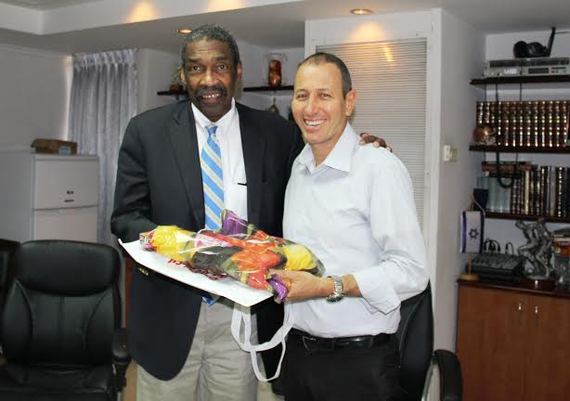 Steve Sarowitz, founder and chairman of Paylocity, said that in addition to being born and raised as a Jew and his natural affinity for Israel (his great-uncle was friends with former Israeli Prime Minister Menachem Begin), he would like to work toward dialogue between Arabs and Jews. "I am passionate about promoting peace," Sarowitz said. "And right now especially, the world needs more tolerance and elimination of prejudice."
In his emotional speech at the ground-breaking ceremony at the building site in Akko on September 10, Pittsburgh trial attorney Mark Frank and NCAT founder said, "I found Akko and Akko found me."
Frank said that he had been trying to build a NCAT center in Israel for a few years and that it finally "clicked" in Akko.
Frank has worked closely with Strickland for the past 40 years, right after Frank graduated from law school. Frank said that Strickland gave him his first job: not to represent the center but to represent the students.
Strickland is known for inspiring people to "change the conversation" about the poor. Akko, due to its lack of a strong economic infrastructure, suffers from unemployment, crime, domestic violence and alcohol and drug abuse. Statistics from 2007 show that some 30 percent of all Arab elementary school pupils are illiterate, and only a low percentage carry on to higher education. Strickland stated that 20 years ago, students in his Pittsburgh pilot program had a 50 percent high school dropout rate. Today, 99 percent of the students now graduate high school, a figure Strickland hopes to duplicate in Israel.
Strickland plans on first opening the center in Israel followed by one in London and then Japan.
Akko, as a mixed city, has had its share of victories as a model of coexistence as well as tense moments, including riots in 2008. The city is home to a number of groups devoted to community dialogue, including Akko Vision, a group started by Druze professor Dr. Janan Farraj-Falah, that consists of Muslim, Jewish, Bahai, Christian and Jewish women who sponsor projects throughout the city.
"In the 40 years that I've been doing this, I have never seen so much enthusiasm for a project and I promise that this will happen," Strickland told the audience on September 9. "I'm a man of faith. What has happened here is magic, that all these people have come to work and welcome an African-American man who grew up poor in Pittsburgh."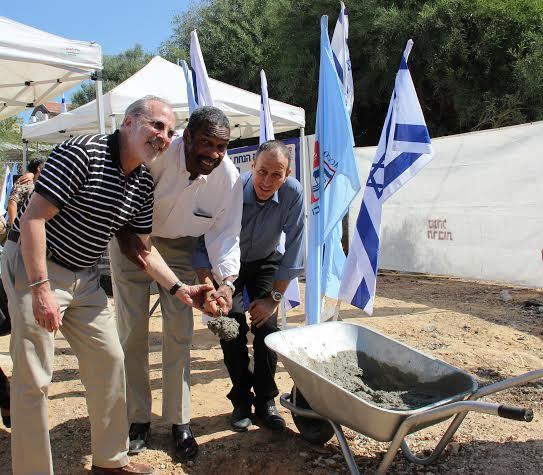 Related
Popular in the Community