Bill Thompson is conceding the Democratic nomination for New York City mayor to Public Advocate Bill de Blasio, the New York Post and New York Daily News report.
Thompson previously said he'd wait to concede until all votes were counted in the race.
Earlier Monday, Capital New York reported Gov. Andrew Cuomo had planned to work with Thompson and de Blasio to help bring an end to the Democratic mayoral primary.
NEW YORK — Two people familiar with the decision says New York City mayoral candidate Bill Thompson will concede the Democratic primary race to front-runner Bill de Blasio (BLAH'-zee-oh), averting a potential runoff.
The two people say Thompson will drop of out the race Monday morning and endorse de Blasio. They spoke on condition of anonymity because the decision wasn't being announced until an 11 a.m. news conference.
In unofficial returns with 99 percent of precincts reporting, de Blasio had a little more than the 40 percent threshold needed to win outright.
De Blasio is the city's elected public advocate. Thompson is a former city comptroller. He came surprisingly close to unseating incumbent Mayor Michael Bloomberg in 2009. Bloomberg is now term-limited.
Thompson had faced some pressure from influential Democrats to bow out and spare the party further division.
This story has been updated with more from the AP.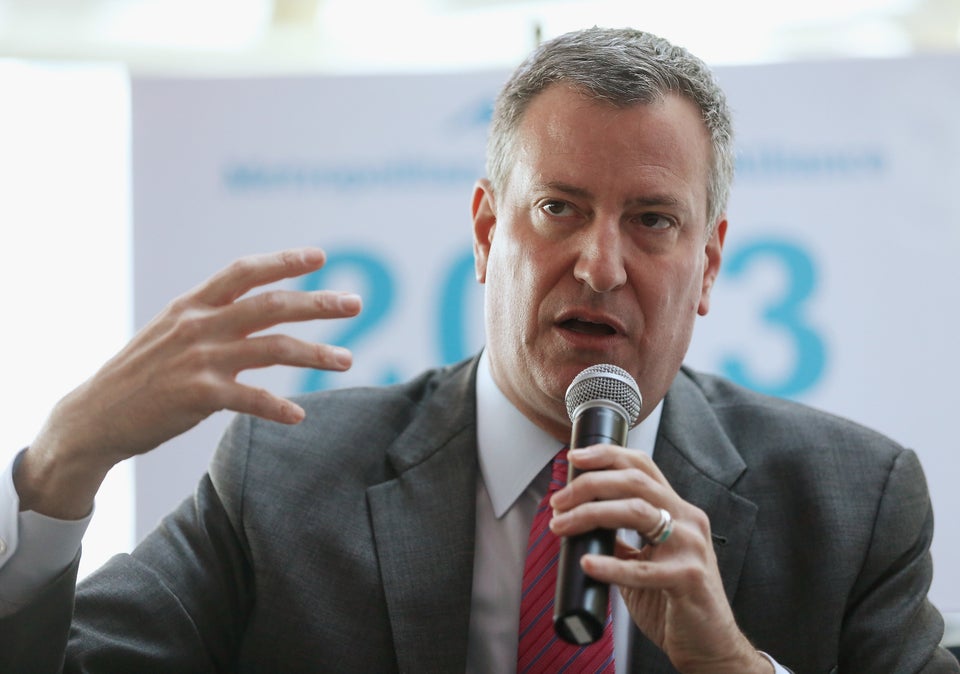 2013 NYC Mayoral Candidates