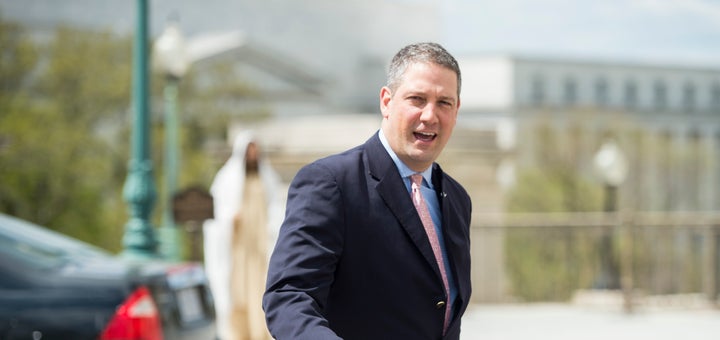 WASHINGTON -- With the nation marking Veterans Day Wednesday, a bipartisan group of lawmakers is urging Congress to take a deep breath, exhale, and be more mindful -- of what it can do to help America's warriors.
The push towards wellness and mindfulness to reduce stress is increasingly popular in America, and not exactly new. But it has yet to gain deeper traction among the slow-to-change political class in Washington.  
Reps. Tim Ryan (D-Ohio), Glenn Thompson (R-Pa.) and a handful of other lawmakers think it's time for Congress to open its mind, at least a little.
One way would be to pass a bill called the Veterans Wellness Act, which aims to transform some of those old VFW and American Legion posts from the dark, dingy watering holes of yore into more light-filled spaces, welcoming not just to vets, but to their families and communities. It would remake at least 10 into the kinds of places where former military fighters are as apt to find a barre as a bar, and where meditation is not about staring into the bottom of a glass.
It's not that lawmakers want to go all Anti-Saloon League on former service members, but they think that modern veterans, who are already trying to take a more holistic approach, could do with a little help updating the 20th century-style gathering spots of their fathers and grandfathers.
"It's a different world. Those people worked in steel mills and auto plants, and they got their physical activity at work. And their bonding experience came afterwards at a bar, or a facility like that," said Ryan, who has become something of a champion of mindfulness. "Today, people sit at a desk. So they need some exercise when they get done with work, and these veterans are the same."
You might expect Ryan, who's written a book on meditation, to embrace such an idea. Yet, so has Thompson, who is more of a burly, old-school sort of Republican. He comes to the need to do better by vets at least in part after a career in health care. He also has a son who was injured serving in Iraq and made sure his congressman father knew about the challenges of returning troops.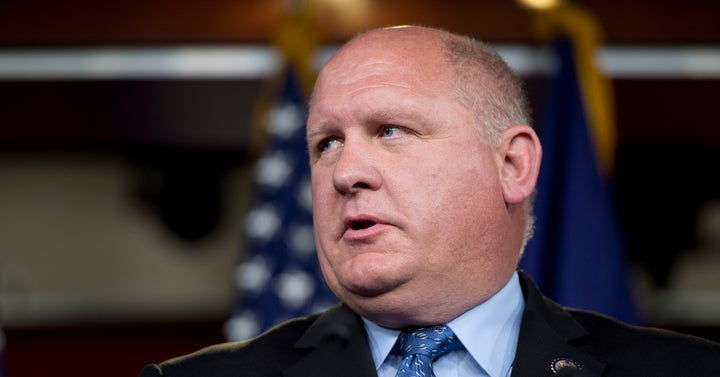 "When you look at some of the struggles our veterans are dealing with, the suicide rates, it just is common sense," Thompson told The Huffington Post. "And it's cost-effective because it's a great example of a public-private partnership where you work with the American Legions and the other veterans service organizations."
The bill tells the Veterans Administration to work with those service organizations to "upgrade, through construction and repair, VSO community facilities into health and wellness centers and to promote and expand complementary and integrative wellness programs."
"What we've heard from some of these vets who have gone through these programs is they go from 12 down to two or three meds a day," Ryan said, noting that standard strategies to help veterans cope end up medicating them for decades.
It's Congress that needs persuading.
Thompson, a member of the majority party in the GOP-led House, is not a member of the Veterans Affairs Committee, but he's sponsored a slew of veteran-related bills. A spokesman said Thompson was able to meet recently with the chairman of the committee, Rep. Jeff Miller (R-Fla.) to make the case.
It is unclear what will come of that, and a committee source said there aren't yet plans to proceed on the Wellness Act.
For Ryan and Thompson, a good first step would be a hearing, where committee members hear directly from veterans.
"Say what you may about the settings, but there is a really, I think, therapeutic quality to that," Thompson said. "And they are already engaged in these types of programs. It just expands on it."
"The committee has got to listen to the vets," Ryan said. "I'm hoping that people on the Veterans Affairs Committee who are looking for ways to save money, looking for ways to help vets, will open their minds up to things that are actually working. And these are the things that are actually working." 
PHOTO GALLERY
Fighting In Iraq
Michael McAuliff covers Congress and politics for The Huffington Post. Talk to him on Facebook.
Calling all HuffPost superfans!
Sign up for membership to become a founding member and help shape HuffPost's next chapter