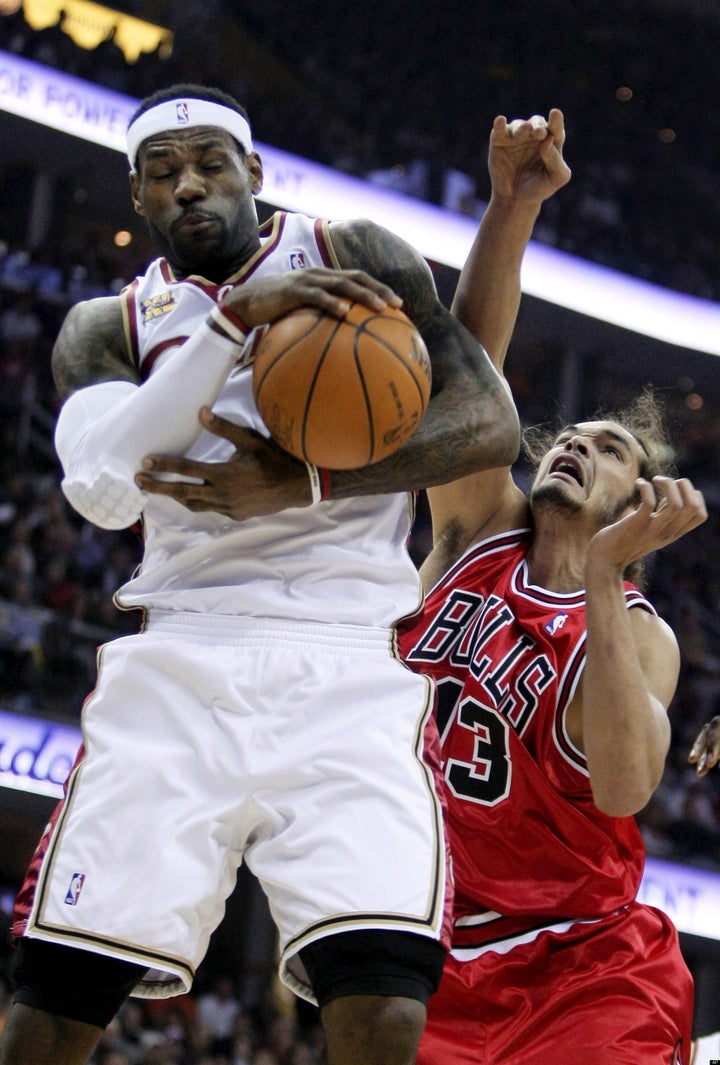 Basketball legend Bill Walton is beloved as much for his boundless enthusiasm and quirky individualism as for his hoops heroism. But the class and perseverance he's shown through decades of severe chronic back, leg and foot pain might just top his most courageous courtside achievements.
Earlier this week, the former UCLA and NBA superstar brought long-overdue attention to the savageness of persistent physical pain, admitting to the San Diego Union Tribune that, after some 36 surgeries and myriad alternative approaches, "it got to the point where my life wasn't worth living."
"I can't describe the pain," Walton went on. "Think of being submerged in a tub of boiling acid with an electrified current running through it. That would be nothing. People who haven't had that nerve pain can't know. It's debilitating, excruciating, unrelenting. I had to eat lying on the floor, flat on my stomach."
Walton recently found relief via the less-invasive surgical approach of Dr. Steven Garfin, chairman of the Department of Orthopaedics at UCSD. He says he's now miraculously "back in the game" of life, swimming, lifting weights and functioning reasonably well.
Chronic pain afflicts tens of millions of us. Add its ripple effect on families and businesses and nearly everyone is affected. More than 26 million Americans between the ages of 20-64 experience frequent back pain. And over 42 million adults report that pain or physical discomfort disrupts their sleep a few nights a week or more.
Not surprisingly, research confirms that severe chronic pain -- particularly back pain -- dramatically increases levels of depression and suicide rates.
Storybook outcomes like Walton's make news precisely because they're exceptional. We rarely hear from the massive numbers of silent sufferers with no hope of miracle treatments. As Barbara Ehrenreich details in her 2009 book Bright Sided, the Pollyanna-ish platitudes of books like The Secret -- which suggests that thinking the right thoughts can "attract" solutions -- can't heal deep physical pain.
In fact, the pressure to maintain a positive attitude can add anxiety to an already-dire situation. Amidst the supportive messages Walton received via chat rooms and online comments, one clueless observer had this to say: "Suicide? Really, Bill, lots of people live with pain every day and don't. You really didn't have it any worse than them. So, look on the bright side of life."
Ironically, while ignoring pain can be counterproductive, mindful awareness can be a tonic. Anthony, a member of my meditation group, still suffers back pain and attendant anxiety stemming from a 1996 car accident. Lately, he's begun to focus his meditation on silently repeating the words "I can't," which represents an attempt to let go of the storyline that he has to be the agent to fix his pain. He's found that training the mind in this way mitigates both his pain and his anxiety.
I asked Walton what he thought about meditation or other mental techniques to augment physical treatment of extraordinary pain. His response: "You try anything and everything that might help -- whatever works."
It's tragic that the medical options available to Walton and Anthony don't extend to the tens of millions of uninsured or under-insured Americans, many of whom still won't be covered after implementation of the recently-enacted healthcare reform. Their heroism is illuminated in Working in the Shadows, a new book by Gabriel Thompson which details (no pun intended) the back-breaking consequences of lettuce picking, poultry processing and other low-pay, physically debilitating jobs.
Even those fortunate enough to have health insurance may run into problems getting help with pain disorders. Treatments for RSD (reflex sympathetic dystrophy) -- which can be diagnosed via CAT scan -- are routinely declined by insurance companies fearing expensive pay-outs. Los Angeles's Cedars-Sinai Pain Center treats RSD, and a friend was pleased that his procedures got pre-authorized there, only to have reimbursement held up, he says, "due to a continuing 3-way dispute within the bureaucratic insurance maze that passes for health care and coverage today."
The most heartless opponents of universal health care -- like the Tea Partiers who ridiculed a man with Parkinson's disease at a rally last month -- ought to be persuaded by the financial losses associated with failure to treat chronic pain. The National Institute of Health estimates the cost of chronic pain in the United States to be $100 billion a year.
It's wondrous that medical breakthroughs, advances in pain management and techniques like meditation can provide a warm bath of hope and relief from chronic pain. It's equally scandalous that so many Americans continue to be left out in the cold.

Related