Bill Wishner is a visual hunter. Traveling to thirteen countries and fourteen cities, he is on a quest to capture cryptic visual images for his project Art of the City Wall. The series was born in 2012 out of his intrigue with the hidden art of urban walls. More trips are scheduled for the latter half of 2017 and 2018 to continue his work with this ongoing project.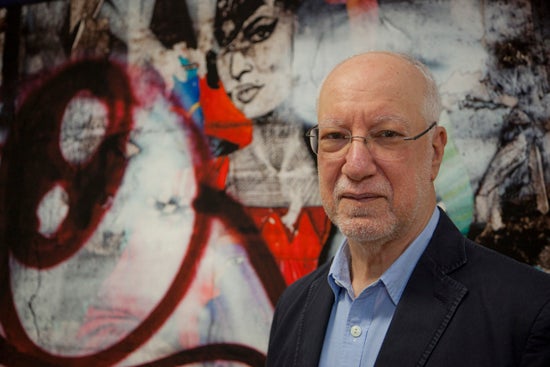 Every artist speaks through his or her work…often with an agenda or need to provoke a response from the viewer. Wishner captures the social outcry of street artists frozen in time. In that moment (with the click of his shutter), that cultural organic installation will never again be the same. What another artist or disruptor (all in the eye of the beholder) will add or take away, will alter its state forever. He insists not knowing the origin of its beginnings and its evolution through time holds the attraction for him. "I find and shoot unique walls that are a combination of wall, something artful on the wall - some graffiti or writing - anything that hangs from the wall or is in front of the wall - in layers or in juxtaposition to one another. It's complex composition."
Wishner is exposing his own vision while documenting an ephemeral art form which will live on through his intimate, yet inclusive photography. The photographer is not new to this medium…he's been shooting for over twenty years, and his work has been featured in multiple exhibits. He is known for his jazz photographs and was the co-editor (with Bill Minor) of the 40th anniversary book for the Monterey Jazz Festival (Monterey Jazz Festival: 40 Legendary Years, Angel City Press, 1997).
Wishner's photography is set to be exhibited at AC Gallery in Hollywood on Saturday, April 29, 2017. Gallery Director and Curator Carlos Benitez said, "Bill is patient like a hunter, without boundaries of time, place, and social status. His passion for photography transports you into his own world of composition."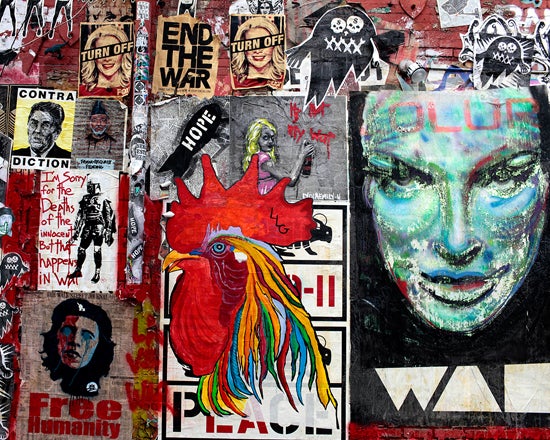 He is also a prolific poet…having published two volumes of prose poems titled Things Happen When You Travel as e-books on Amazon / Kindle. A longtime resident of Pasadena, Wishner currently serves on the board of Five Acres in Altadena, a non-profit dedicated to helping youth at risk by promoting safety, well-being, and permanency. http://www.5acres.org/. He is also founder of f8 Pasadena Salon (2007) http://f8pasadenasalon.weebly.com and Pasadena Photography Arts (2012) www.pasadenaphotographyarts.org.
Works from Wishner's Art of the City Wall have been exhibited at: University of Southern California, Leonard Davis School of Gerontology Sophie Davis Gallery, (2015); Union Gallery, Pasadena CA, (2016); Photo Independent, Los Angeles CA (2016); X-Contemporary Art Fair, Miami FL (2016). Art of the City Wall, the publication, is due to go to press later this year (Acuity Press).
The opening reception for "Post No Bills" featuring the photography of Bill Wishner will be held on Saturday, April 29, from 7-10pm at AC Gallery, 1546 N. Highland Ave. Los Angeles, CA, 90028. The reception will offer wines and food from international countries such as France, Argentina, Germany, Chili, and the UK.
An additional reception will take place on Saturday, May 13, 2017 from 7-11pm showcasing works by both national and international artists. Cocktails by Buzzbox will be served along with Hors d'oeuvres, accompanied by live music. RSVP: Gallery@artistscorner.us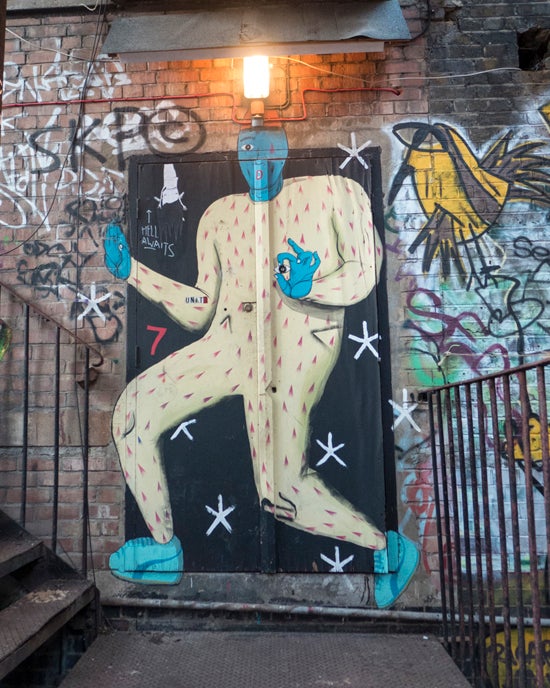 Popular in the Community