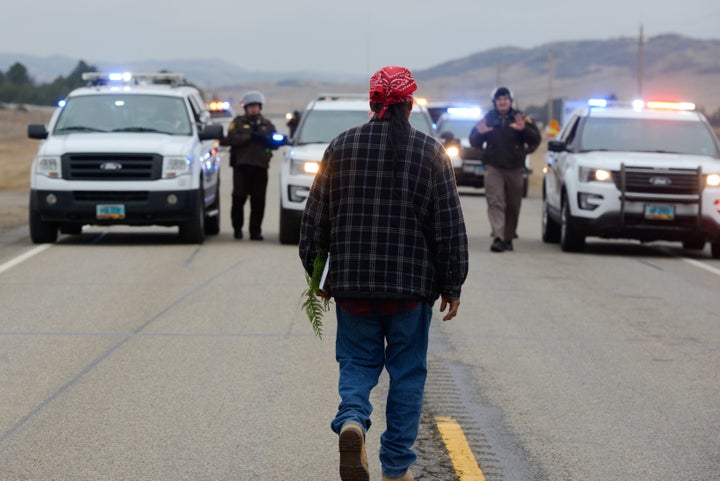 Republican lawmakers in North Dakota are taking aim at protesters with a handful of bills that would make another pipeline protest far more dangerous.
The oil-friendly legislature argues that its constituents are frustrated over the protests, which led federal authorities to halt construction of the $3.8-billion Dakota Access Pipeline as thousands of protesters braved cold weather and violence for months.
A bill that state GOP Rep. Keith Kempenich introduced would exempt drivers from liability if they accidentally hit a pedestrian, according to the Bismarck Tribune. House Bill 1203 was written up in direct response to groups of protesters blocking roadways, Kempenich told the paper. He claims protesters were seen jumping out in front of vehicles.
"It's shifting the burden of proof from the motor vehicle driver to the pedestrian," Kempenich said. "They're intentionally putting themselves in danger."
He admits that the law might be used in cases that don't involve protests. But a few casualties of justice are apparently worth it; his bill would mitigate instances when panicked drivers might have accidentally "punched the accelerator rather than the brakes" as protesters blocked the roads.
Other new bills would be a thorn in the side of protesters and the federal government. One measure would make it a crime for adults to wear masks nearly across the board, while another would allow the state to sue the federal government over millions in extra police costs, according to ABC News.
At this point, it's unclear whether any of these measures stand a chance, and there's no committee hearing set for HB1203. It might be crazy to think they're anything more than posturing, dissenters say.
"Knee-jerk legislation often is poor legislation," Democratic state Rep. Marvin Nelson told ABC News.
The Dakota Access protests have cost the state more than $22 million and locals are reportedly upset over the rise in crime in the area ― police have arrested nearly 600 people in the region since August.
Before You Go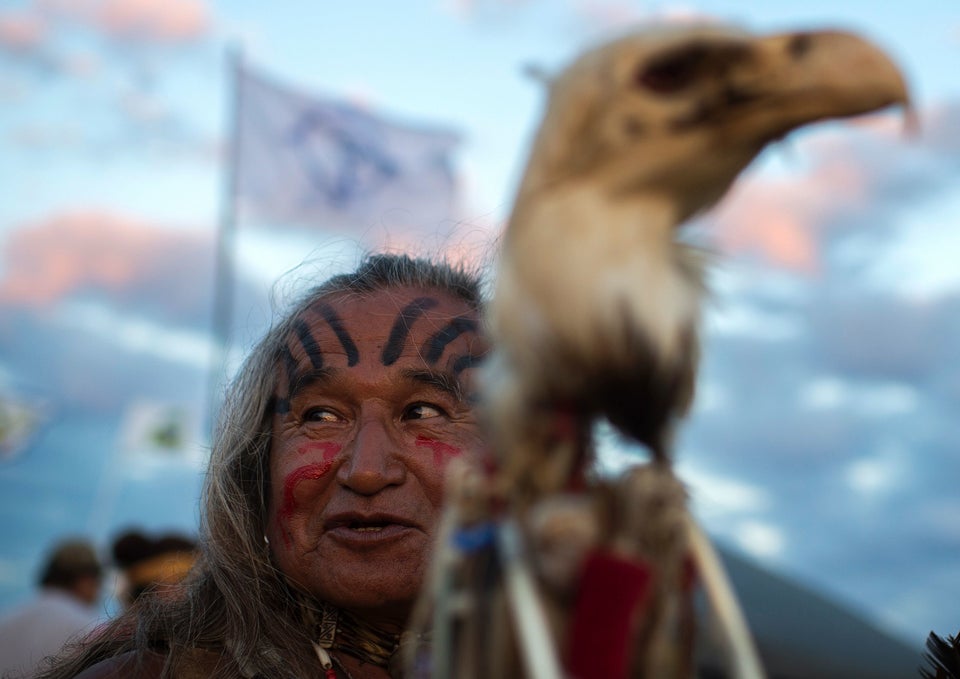 North Dakota Pipeline Protests
Popular in the Community