A political action committee has erected a massive billboard message in Pensacola, Florida, calling the National Rifle Association a "terrorist organization."
The message was funded by the Mad Dog PAC, which sponsors billboards across the nation calling for President Donald Trump's impeachment and attacking the nation's largest gun lobby and select Republican politicians. The PAC is headed by Claude Taylor, a former staff member in Bill Clinton's White House.
"With the GOP majority in the House and in the Senate, the NRA makes impossible any meaningful, common-sense gun reform. That includes background checks and assault weapon bans," Taylor told the Pensacola News Journal.
Taylor said another anti-NRA billboard will go up soon in Pittsburgh, Pennsylvania.
Political billboards have attracted new attention from activist groups in the wake of the film "Three Billboards in Ebbing, Missouri." The movie features a mother, played by Frances McDormand, who pays for a trio of billboards that call out the local sheriff for his failure to find her daughter's killer.
The signs, paid for by activist group Avaaz, read: "Slaughtered in school ... and still no gun control? How come, Marco Rubio?"
A second billboard with a similar message was scheduled to go up Sunday in Tallahassee.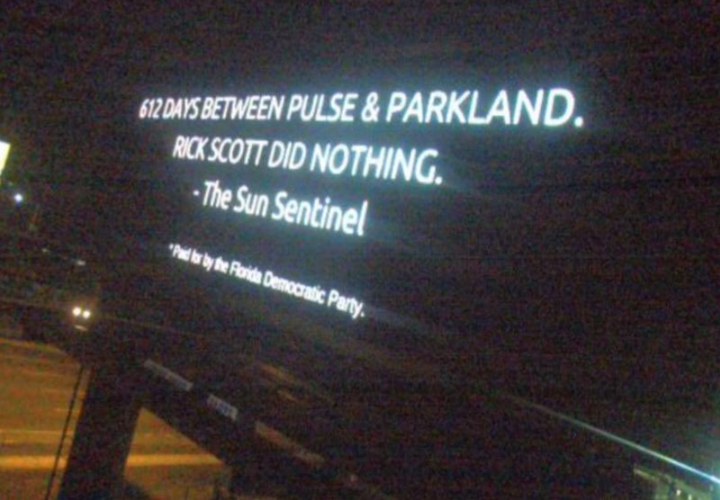 Last month, a blank billboard in Kentucky was vandalized to read: "Kill the NRA." A Las Vegas billboard advertising a deal at a local shooting range was also altered to read: "Shoot a school kid only $29." Activist group INDECLINE claimed responsibility for that change.
Popular in the Community