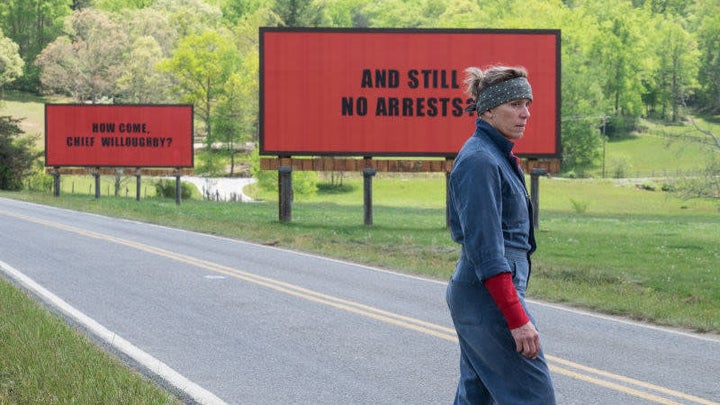 Borrowing a scene from an Oscar-nominated film, three red billboard-sized messages have appeared in the streets of Miami and beyond to flame Sen. Marco Rubio (R-Fla.) for his inaction on gun control in the wake of the tragic school shooting in Parkland.
Together the signs, which are displayed on the sides of three trucks, read: "Slaughtered in school ... and still no gun control? How come, Marco Rubio?"
The signs echo a key plot element in the movie "Three Billboards Outside Ebbing, Missouri." The billboards in the film, rented by a mother played by Frances McDormand, pose the same kind of question to the local sheriff concerning the unsolved murder of her daughter.
The Rubio signs, which have moved around Miami and outside the senator's office in nearby Doral, were arranged by online activist group Avaaz.
"The senator has taken fire across the country for his toothless response to the shooting, calling it 'inexplicable.' We call that inexcusable," said Avaaz deputy director Emma Ruby-Sachs in a statement.
Rubio has insisted that stricter gun laws — such as banning the sale of the assault-style rifle used in the tragedy — would have done nothing to prevent the deaths of 17 people at Marjory Stoneman Douglas High School. "That is a fact," he told WPBF-TV. He also said that schools are "complicated."
Shortly after Wednesday's shooting, the senator told Fox News that lawmakers should "reserve judgment" and not "jump to conclusions that there's some law that we could have passed that could have prevented it."
Rubio's office had yet to respond to media inquiries about the signs at the time this story was posted.
Popular in the Community