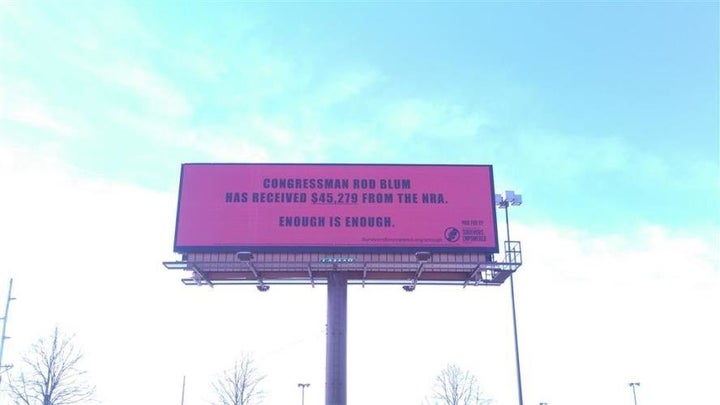 On the 19th anniversary of the Columbine High School mass shooting in Littleton, Colorado, billboards posted on roadsides across the country let local residents know how much money their lawmakers have accepted from the National Rifle Association.
On Friday, grassroots gun reform group Survivors Empowered launched a campaign called "30 Billboards Outside Cowardly Incumbents," inspired by the movie "Three Billboards Outside Ebbing, Missouri." The group bought ad space on 13 billboards in nine states, from California to Iowa to Alabama, and are fundraising for 17 more. Each sign lists the name of a local member of Congress and how much money they've received from the gun lobby group.
The NRA spends millions each year on lobbying and campaigns in an effort to get pro-gun lawmakers elected and gun control legislation blocked. In 2016, the NRA invested $30 million in Trump's presidential campaign and at least $20 million in GOP Senate campaigns, according to an audit obtained by the Center for Responsive Politics.
"Many Americans really don't understand how the NRA works and controls politicians. People ask how come they won't stand up and do something. Well, because the NRA is in their pockets," said Survivors Empowered founder Sandy Phillips, whose 24-year-old daughter was killed in the 2012 mass shooting in a movie theater in Aurora, Colorado.
"We're not afraid of the NRA," she added. "What can they take from us? They've already taken our daughter."
The billboard campaign launched the same day hundreds of students walked out of schools across the country to mark the anniversary of Columbine and call for legislative action on guns.
In the wake of the Parkland, Florida, school massacre and the subsequent wave of student activism, young protesters have repeatedly called out lawmakers for their ties to the NRA. Last month, the NRA lobbied against gun regulations proposed in Florida, which included raising the minimum age for firearms purchases to 21 and banning the sale of bump stocks. The legislation passed.
"There are a lot of Americans out there saying, 'We've had enough and want these politicians called out,'" Phillips told HuffPost on Friday. "What's great is these students aren't afraid ― they're showing better leadership than many politicians."
The billboards were placed in congressional districts of politicians who had received what the group deemed "substantial" financial support from the NRA. The contribution figures listed on the billboards were from gun reform group Everytown for Gun Safety and represented the total donations the NRA had made to the politicians over their careers.
While the billboards had been slowly going up over the past week, the campaign officially launched Friday with candlelight vigils planned at most locations. So far the billboards have been funded to stay up for about six weeks, Phillips said, but the group hopes to raise enough to purchase more billboards and keep them up through the November midterm elections.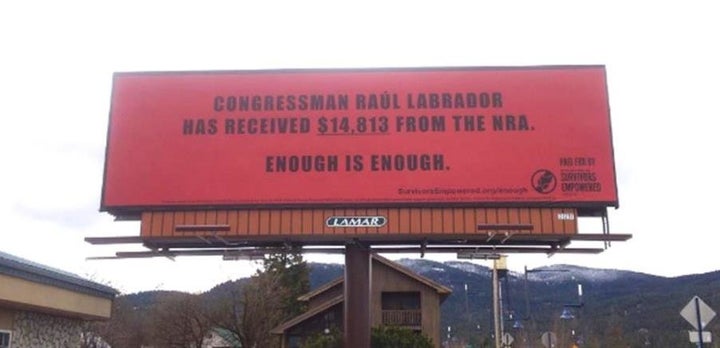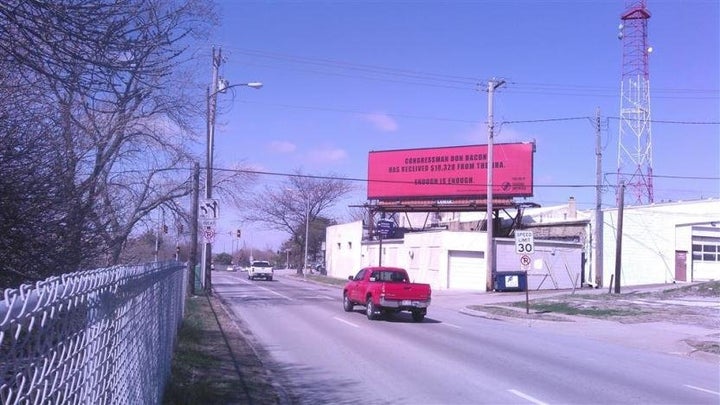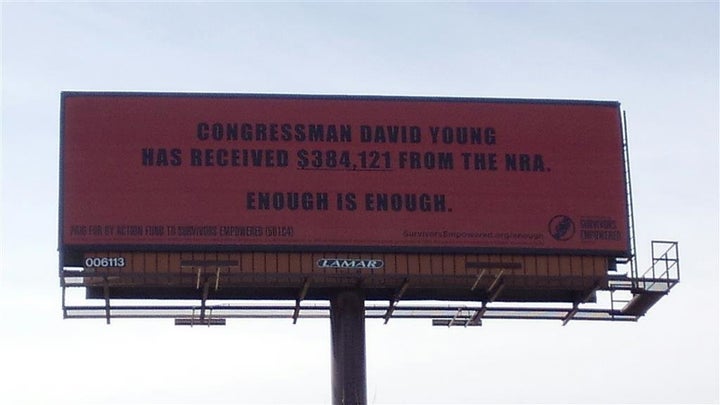 Before You Go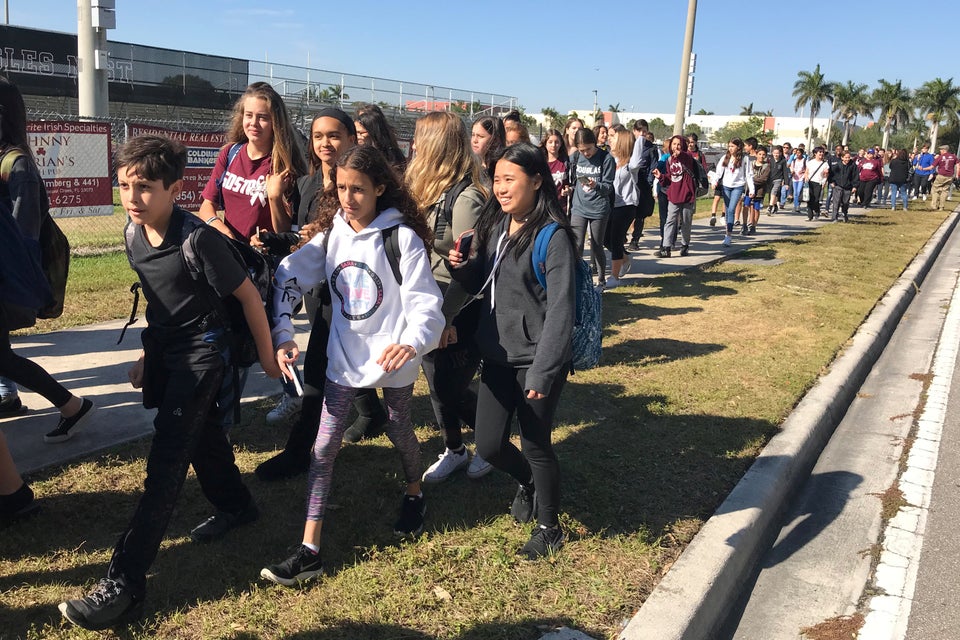 Students Walkout To Protest Gun Violence
Popular in the Community