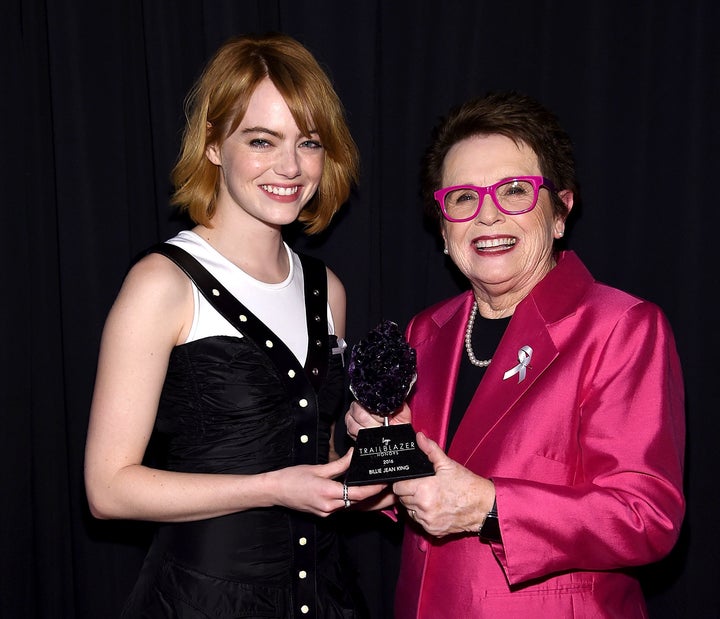 During the interview Stone brought up the issue of equal pay, telling the magazine: "At our best right now [women are] making 80 cents to the dollar."
Stone used the gender wage gap in Hollywood as an example, telling Out that there are so many factors that contribute to different wages in the industry.
"It's a difficult system because it depends on the kinds of films you're a part of, the size of your role, how much the movies make at the box office," Stone said. "And so much of that changes your pay throughout your career, so I go more to the blanket issue that women, in general, are making four fifths at best."
And that's when King stepped in and made a gentle, but important, alteration to Stone's comments.
"White women," King piggybacked. "If you're African American or Hispanic it goes down, and then Asian Americans make 90 cents to the dollar."
People on Twitter loved King's intersectional interjection:
The number most often circulated about the wage gap is that women earn 79 cents for every dollar men earn. While that number is accurate, it's only accurate for white women.
What frequently gets lost in the conversation is that the gap is much worse for many women of color.
A report released in April by the National Partnership for Women and Families, shows black women earn 63 cents for every dollar paid to white, non-Hispanic men. For Latina women it's even worse — they're paid just 54 cents for every dollar a white man earns.
So, despite Stone's misstep, kudos to her and King for keeping the conversation about gender equality fresh and relevant.
Related
Before You Go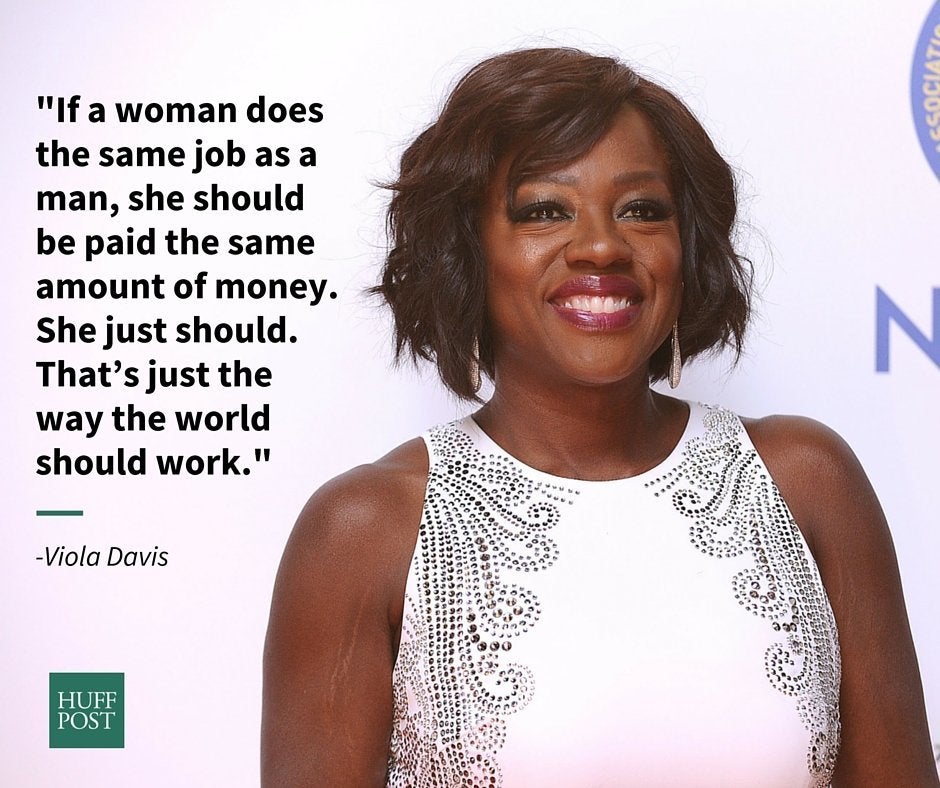 Famous Women Who Know You Deserve Equal Pay
Popular in the Community