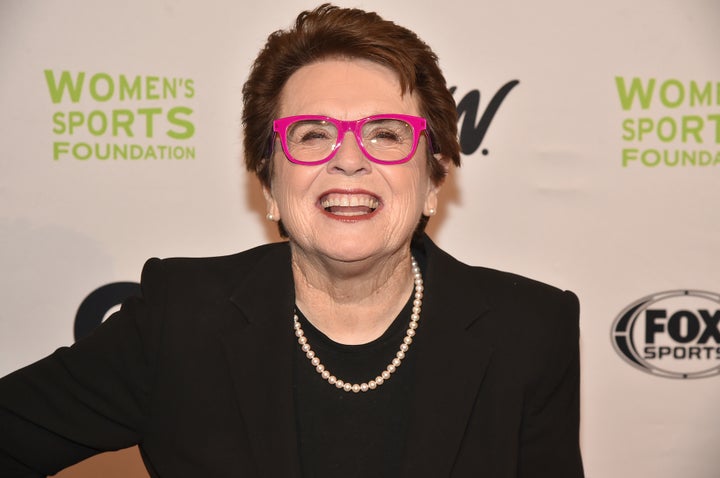 SAN FRANCISCO -- Tennis legend Billie Jean King called on the NFL to commit to gender diversity on Thursday, pressing league officials to "be in it for the long haul" and open up opportunity to women.
King was speaking at the NFL Women's Summit in San Francisco, a first-ever gathering of female athletes in various sports, coaches, sports executives and other luminaries. The league said it plans to make the summit an annual event pegged to the Super Bowl.
During his opening remarks, NFL Commissioner Roger Goodell said the NFL would implement a new version of the Rooney Rule to require hiring managers to interview at least one woman for each executive vacancy. (The original Rooney Rule applied to minority candidates for coaching and executive jobs.)
King praised that decision in an interview with The Huffington Post, but said it's just a first step.
"I think the Rooney Rule is great because it brings awareness, but we also need a critical mass of women within the NFL," she said. "By having this summit for the first time, they're addressing it, they're telling us, 'We do care about you.' But it's also what they do after."
She suggested the league consider women at all levels.
"I would like the NFL to think about the pro women who play tackle," she said. "You have to see it to be it."
King, who won 39 Grand Slam titles over two decades, reflected on her own legacy as a pioneer for women in sports.
"I decided at 12 years old that I was going to fight for equal rights and opportunities for boys and girls, men and women for the rest of my life," she said. "Tennis was my platform, but that's not my real thing -- my real thing was to push forward for both genders."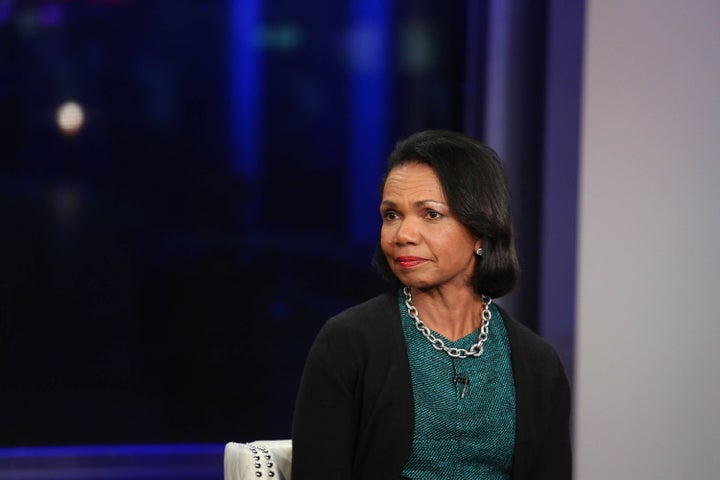 Goodell's announcement about the Rooney Rule also drew praise from avid football fan Condoleezza Rice, who gave Thursday's keynote address. The former secretary of state said such hiring strategies should be used by all organizations -- from sports leagues to universities.
"Part of the challenge of breaking through is to change traditional patterns of hiring and advancement," Rice said. "It's a reason to be creative in your hiring."
While women are far from being equally represented in major league sports, the NFL did make historic strides over the last year. In April, Sarah Thomas was tapped as the first full-time female referee in the league's history. Jen Welter was hired as the league's first female coach in July. She was followed by Kathryn Smith, who was hired by the Buffalo Bills last month as the league's first full-time female assistant coach.
Welter and Thomas both spoke at the summit on Thursday.
"We were never supposed to be in the huddle," Welter said. "The look and feel of that huddle has changed forever. Now little girls can grow up with a dream that I was never permitted to have."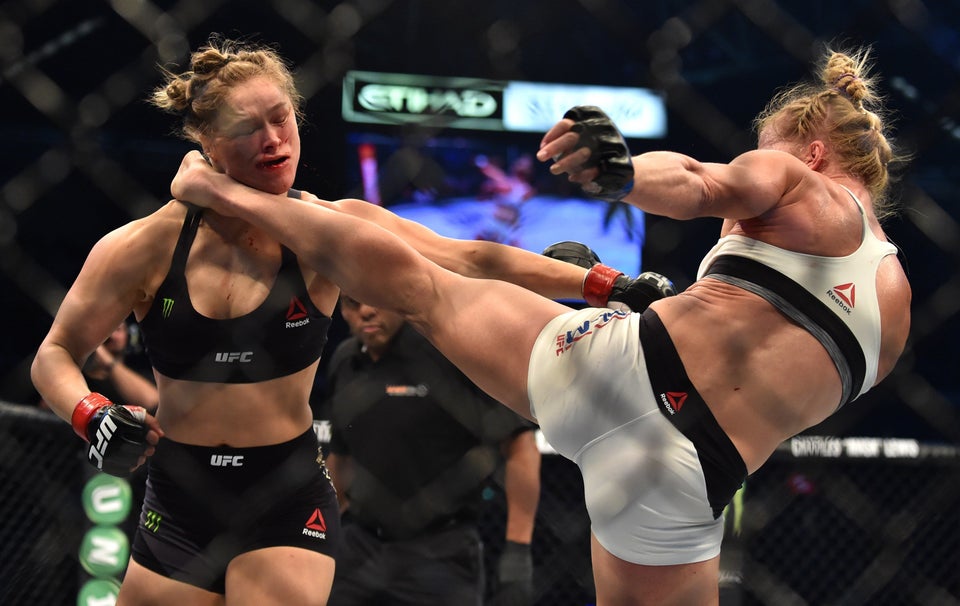 Women In Sports Who Killed It In 2015