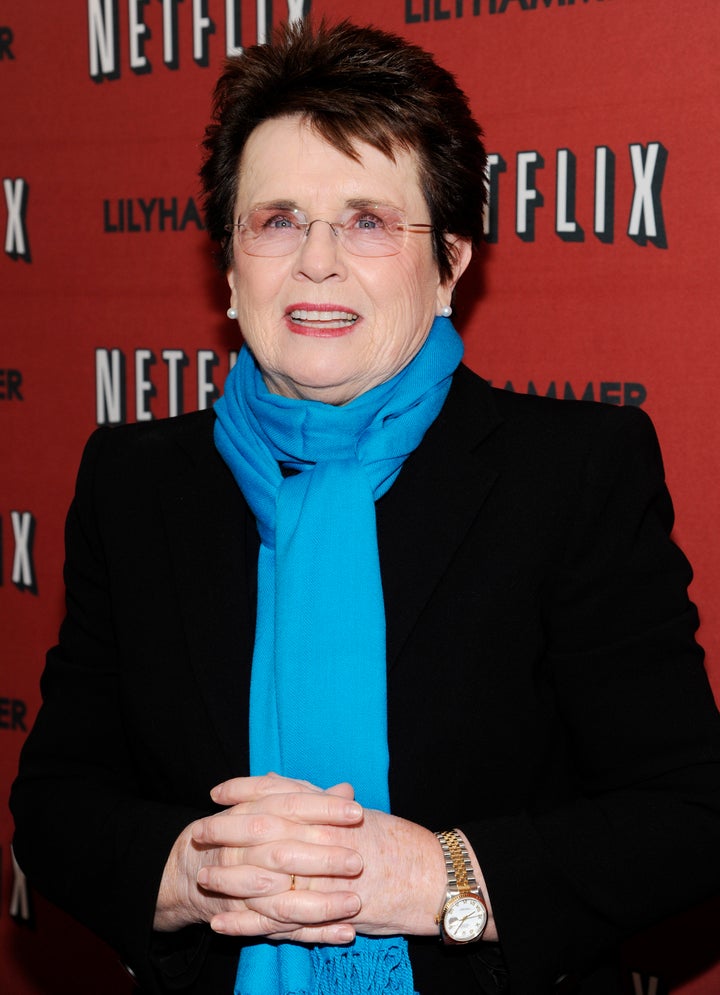 WASHINGTON -- Tennis legend Billie Jean King is lending her voice to House Democrats in their "war on women" campaign.
"Some people called my tennis match against Bobby Riggs, 'The Battle of the Sexes,' King says in an email the Democratic Congressional Campaign Committee is set to send out Tuesday afternoon. "But the real battle is playing out in the halls of Congress right now, because Republicans are waging an epic battle against women's health care choices."
King calls on Democratic supporters to sign a DCCC petition asking House Speaker John Boehner (R-Ohio), House Majority Leader Eric Cantor (R-Va.) and other top Republicans to include women in congressional discussions on topics that affect women's health. She urges supporters to sign the petition to make sure their voices are heard in the wake of last month's GOP-led House committee hearing on birth control that included no female witnesses and no supporters of President Barack Obama's contraception rule.
The DCCC email also hits House Republican leaders for preventing Democrats from televising their own hearing on the issue featuring Sandra Fluke, a witness who was turned away from the House GOP hearing and who supports Obama's contraception rule, which requires most religiously affiliated employers to provide contraception coverage to their employees.
"If we can get 134,691 more signatures, we'll have one million strong standing against the Republicans' assault on women's rights," King says. "Will you sign the 'Stop the Republican War on Women' petition today?"
King's email directs readers to the DCCC petition, which lists off other congressional initiatives that Democrats say are proof of House Republicans' "war on women," including a GOP effort to redefine rape to only include cases of "forcible rape" and votes to defund Planned Parenthood.
House Democrats have done well for themselves by campaigning on contraception rights. In less than two weeks, their "war on women" campaign has nearly hit its target of one million signatures and raised more than $1.1 million.
Popular in the Community