Green Day's Billie Joe Armstrong is apparently not a fan of Korean singer PSY. We know this because he took it upon himself to post a photo of PSY on Instagram with the following caption: "This dude is the herpes of music. Once you think it's gone, it comes back. #herpes #flareup #pleasegoaway."
It's a bit confusing, though, to see Armstrong getting so upset about a Korean pop singer. After all, the freshly rehabbed singer's band doesn't face much competition from the dancepop artists like PSY.
The on-stage meltdown that precipitated Armstrong's stint in rehab was, in part, about the fact that Green Day's set time at the iHeartRadio Festival was cut short, as the lead singer felt a veteran such as himself deserved more respect. PSY's also a vet -- he released his debut album in 2001 despite only recently enjoying international fame.
Green Day also released a track called "Kill the DJ," which is supposedly not really about killing DJs. In the video, a clubgoers are depicted as sloppy fools, a not-so-subtle dig at the burgeoning electronic dance music industry. Taken with the random jab at PSY, the song has us wondering: Why is Armstrong and his band so angry at the non-rock music world? Is an evisceration of 2 Chainz to follow?
For now, PSY continues to look like a nice guy and Armstrong comes off as a crotchety, "get off my lawn" rock relic. Tell us who you think fared better in the comments.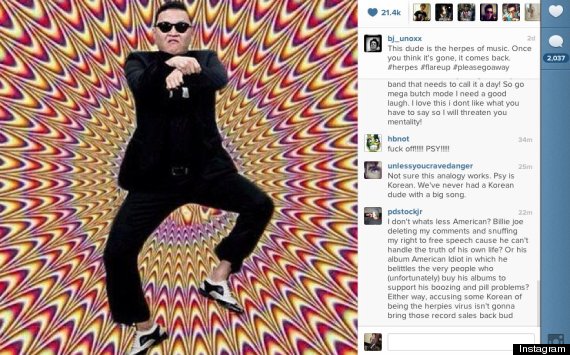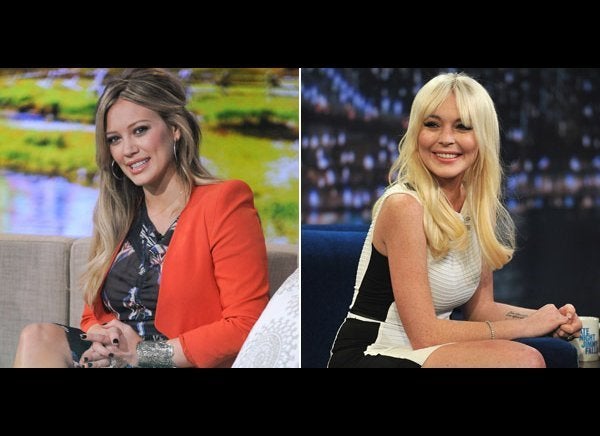 Celebrity Feuds
Popular in the Community