Billie Lourd found two beautiful ways to pay tribute to her late mother, Carrie Fisher, at the premiere of her mom's last "Star Wars" film.
At "The Last Jedi" premiere over the weekend, the actress, who also stars in the film, wore her hair in a braided bun. The hairstyle is the same 'do Fisher wore in the 1977 film "Star Wars: A New Hope."
As BuzzFeed pointed out, Lourd also wore the same ring Fisher wore to the "Star Wars: The Force Awakens" premiere in 2015.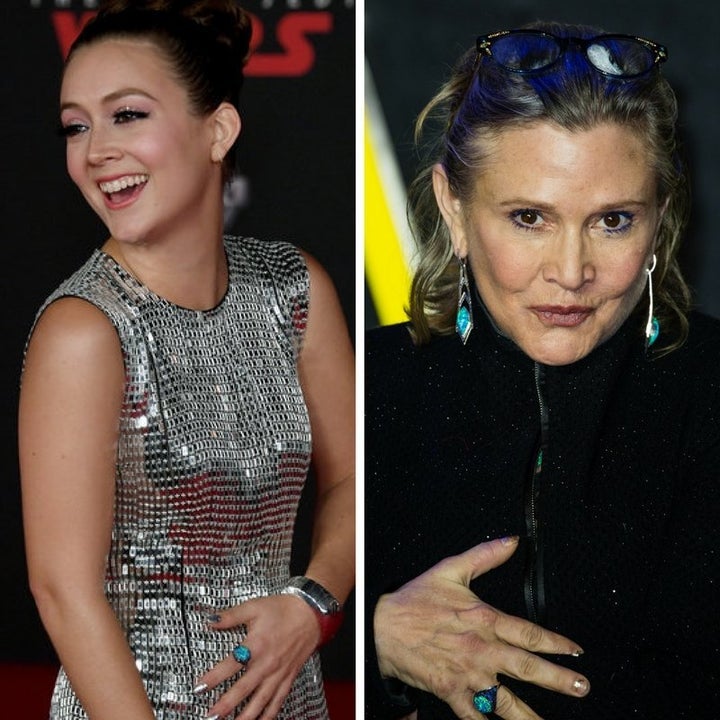 She collaborated with Tom Ford on the design of the dress.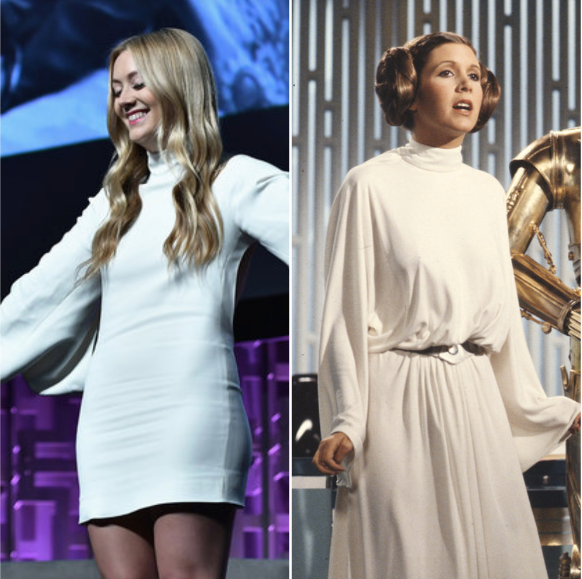 During an appearance on "Ellen" in September, Lourd spoke about the "impossible" experience of losing her mother and grandmother Debbie Reynolds within a day of each other.
"It's so hard to talk about," she said. "I don't know, if I say that I'm doing good, I'm too happy. And if I say that I'm not doing good, then I'm a mess. So it's really hard to know what to say about it because it is just so surreal and impossible to deal with."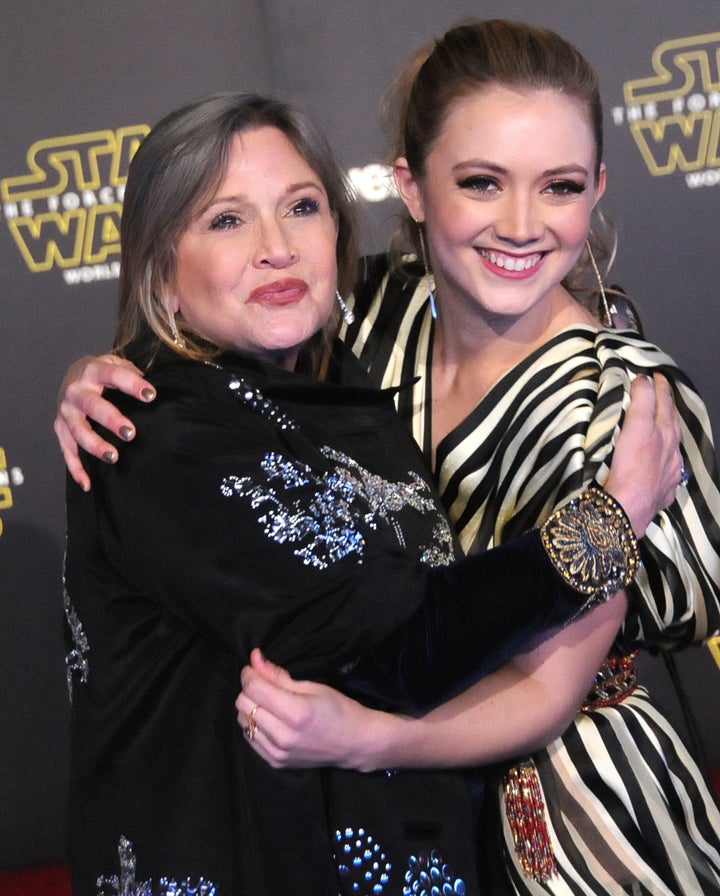 "Star Wars: The Last Jedi" hits theaters nationwide this Friday.