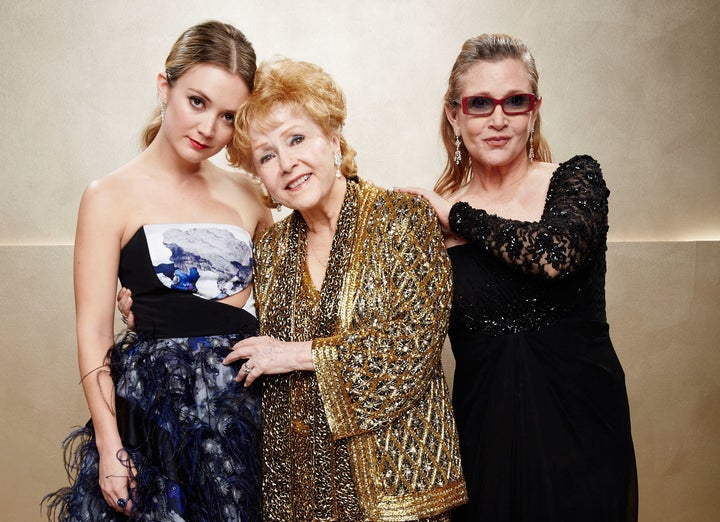 Billie Lourd, daughter of Carrie Fisher and granddaughter of Debbie Reynolds, lost both of those family members this week. While Lourd has yet to comment publicly on the sudden deaths, her stepfather, Bruce Bozzi, shared a supportive message over Instagram on Thursday.
Alongside a photo of the 24-year-old's graduation from New York University in 2014, where she is pictured with Reynolds and Fisher, Bozzi offered words of praise for all three women.
"It's an honor to be your Stepfather," he began, recalling the big day. "[At] Yankee Stadium your mom and I laughed our asses off, as she kept one fantastic line coming after the other," he continued.
"I promise I will always be [a good stepfather] & the strength of these women live so vibrantly in you. I've been lucky enough to see this for a decade! Many decades to come.....heaven just got a shit load more fun!!!!"
Bozzi married his longtime partner, agent Bryan Lourd, in October. Lourd and Fisher, who died Tuesday, were together in the early 1990s before he came out as gay and he and the "Star Wars" actress separated. The couple had one child, Billie.
Lourd became co-chairman of the talent agency CAA, while Bozzi's family runs the high-end Palm chain of restaurants.
With parents and grandparents like those, it's not surprising that Billie Lourd went into acting herself. She currently stars as Chanel #3 in Ryan Murphy's "Scream Queens" alongside Lea Michele, Jamie Lee Curtis, Ariana Grande and her rumored boyfriend Taylor Lautner. Each of those co-stars shared supportive messages for Lourd over Instagram.
"My mother's heart goes out to this exquisitely talented young woman," wrote Curtis. "Her mother's spirit and talent lives on in her and I'm sure all of Carrie's fans and friends will give her space and privacy."
The young actress will also be reprising her small role from "Star Wars: The Force Awakens" in the upcoming "Star Wars: Episode VIII," set for release in 2017.
Before You Go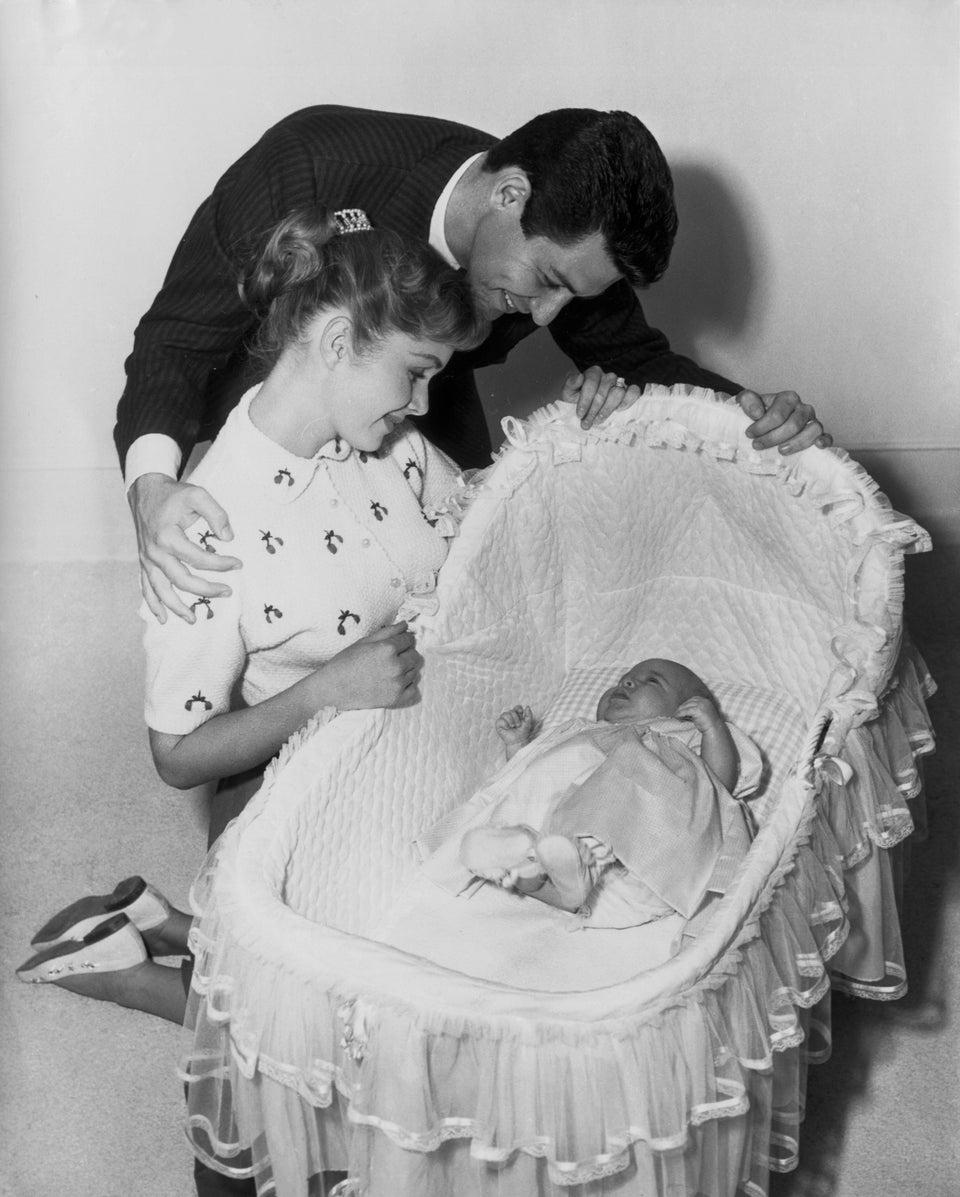 Carrie Fisher and Debbie Reynolds Through The Years
Popular in the Community