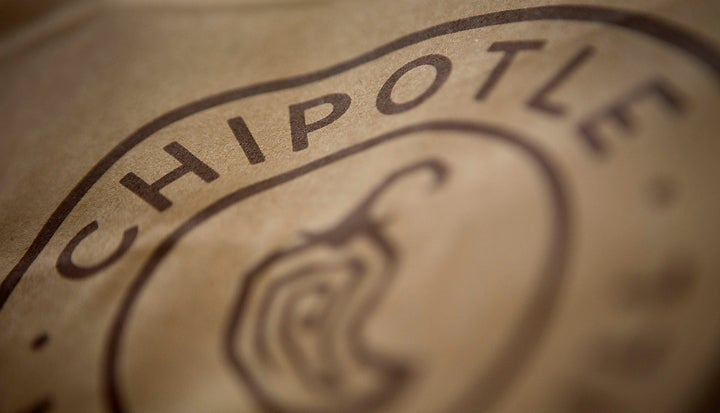 For all those doubters in business who believe it's not possible to combine making money with creating a better world, it's time to think again.
There are now at least nine companies globally, five of them in the United States, which make more than $1 billion in annual revenues from products that have sustainability or social good at the heart of what they do.
These are not companies that rely on a committed group of green shoppers to buy their products. Instead, they represent some of the most innovative multinationals on the planet, and their recipe for success can serve as a model for other companies looking to make a difference.
Food also features strongly, including Chipotle, which has a focus on naturally raised pork, beef and chicken, Whole Foods Market, the first U.S. national supermarket to have its retail operation certified organic, and Unilever, which aims to source all its agricultural ingredients from sustainable farming.
These companies' combined revenues from sustainable products amount to more than $100 billion a year, equivalent to the 62 largest economy in the world.
Freya Williams, marketing consultant to Fortune 500 companies, says these firms are not only in many cases growing faster than their competitors, but also commanding wider profit margins.
Analysis by the consulting group POINT 380 also shows them to give the best returns to shareholders, challenging the myth that business success relies on profit maximization above all else.
If you had put $1,000 into these nine companies in June 2010, your investments would by March of this year have been valued at $3,251, compared with $1,932 for a portfolio of more traditional competitors.
Williams suggests that another wave of sustainable companies may soon join the elite group of American businesses that have surpassed the "magic" billion-dollar benchmark. These include Warby Parker, Airbnb, The Honest Company, SweetGreen, Patagonia and Method Home.
To put this in perspective, Williams says there is only a 0.00006 percent chance of building a company that breaks the billion-dollar revenue ceiling.
"These are not boring, crunchy granola companies or obscure B2B suppliers, " writes Williams, U.S. CEO of sustainability change agency Futerra, in her new book Green Giants. "They are some of the most vibrant, sexy brands out there today."
"They aren't trying to compete with the big boys. They are the big boys. And they will be the big boys of the future."
Hunter Lovins, business professor at Bard MBA and sustainability activist, says the billion-dollar brands are successful "because they have sustainability at the core of everything they do, not in spite of it."
"Williams has shown this commitment is the key to prospering in today's business world and if companies don't follow their lead, they will not be around in a decade."
Williams points to six key success factors that have led to the creation of billion-dollar sustainable brands:
The iconoclastic leader:

In each of the nine companies, the sustainability journey can be traced back to one courageous individual who was prepared to stand out from the crowd.

Disruptive innovation:

The companies have not succeeded via an iterative improvement of existing products but from generating a new mindset that disrupts the status quo.

A higher purpose:

The green giants showcase the paradox that having a clear purpose can naturally lead to financial outperformance. It rarely works the other way around.

Built in, not bolted on:

The companies are driving sustainability into the core of their strategies, ranging from design to finance. A sustainability department operating at the margins of a business will never get the traction needed to drive fundamental change.

Mainstream appeal:

Too many green business initiatives have failed because companies relied on consumers' ethical motives and delivered products that were substandard. The green giants create innovative products that perform better than those of their competitors.

Walking the talk:

Corporate reputation is built through actions and not advertising or PR. Transparency, responsibility and collaboration are essential ingredients in driving large-scale change.