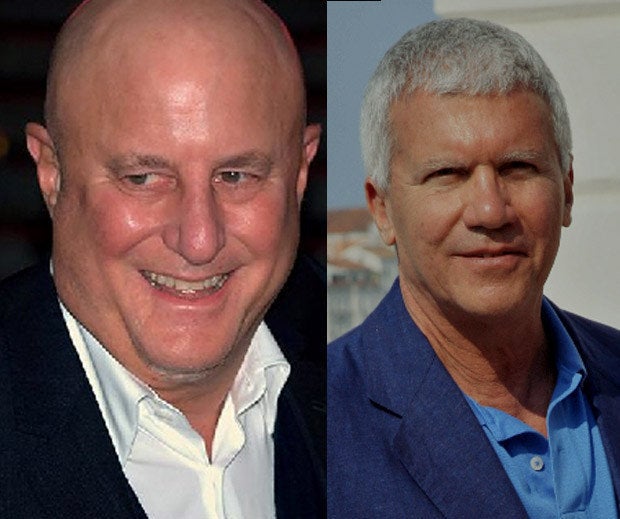 The gloves are coming off in an epic art battle between billionaire Revlon mogul and art collector Ronald Perelman and New York's reigning art dealer Larry Gagosian. The two traded lawsuits against each other to the Manhattan Supreme Court within hours of each other, according to the Associated Press.
The art market heavyweights (and former buddies slash business partners) are leveling claims surrounding a number of art transactions gone south. A part of case revolves around a possible secret agreement between Gagosian and Jeff Koons, one of the wealthiest living contemporary artists.
Perelman describes Gagosian as "the most powerful dealer in the contemporary art world," and "a constant and trusted art advisor and mentor," reports the New York Post. The billionaire investor's claim rests upon his dependence on Gagosian as well as the weight of Gagosian's word in the insular art world. This is another "Popeye" sculpture by Jeff Koons, on display at the Liebighaus Skulpturen Sammlung during the opening of the exhibition "Jeff Koons - The Painter & The Sculptor" taking place both at the Liebighaus Skulpturen Sammlung and the Schirn Kunsthalle in the central German city of Frankfurt am Main, Germany, on June 19, 2012. The exhibition starts June 20 and will run till September 23, 2012.
Gagosian's lawsuit, filed shortly afterward, accuses Perelman of breaking contracts pertaining to two different works of art that delivered to his East Hampton home, a $12 million sculpture and a $10.5 million painting. Instead, Perelman offered $4.7 million cash for the sculpture and $250,000 for the painting, making up the difference by offering pieces from his own personal art collection (including "Popeye,") leaving Gagosian with $7.8 million of art he could not sell. Gagosian alleges Perelman also refused to return the works, although Perelman spokeswoman Christine Taylor told the Post there was proof that the works were "fully paid for." We followed up with Taylor via e-mail; she assured The Huffington Post she is in possession of checks paid in full for the contested pieces, and that these checks were cancelled by Mr. Gagosian. When we reached out to Gagosian Gallery for comment, they preferred not to respond at this time.
And thus, the claim against Perelman continues. The suit accuses him of engaging in "a series of sham settlements and deceptive maneuvers" following the non-payment.
Perelman is also no stranger to the justice system. His lengthy court history has seen him pitted against his former chief financial officer, a former vice chairman, and all four ex-wives, as well as his own brother.
The two cases are, for the most part, unrelated and could very well both be true. In an email to The Huffington Post, Taylor called Gagosian's suit "frivolous... a failed attempt to take the focus off the lawsuit we filed." Additionally Taylor's claim to possess signed checks would fully refute Gagosian's case. Yet is Perelman's florid tale of a former friend who betrayed him with bad advice grounds for a case? Just how much sway would Gagosian's valuation of "Popeye" hold in the market? These are questions we look forward to seeing addressed as the case continues.
In case you were wondering, Perelman is by no means down and out as a result of this deal. The collector is listed as 27th in the U.S. Bloomberg Billionaires Index, and is worth $12 billion.
Here's a slideshow of Koons' work, on view at Schirn Kunsthalle and Liebieghaus Skulpturensammlung Frankfurt in Germany until September 23, 2012.
CORRECTION: A previous version of this article indicated that Ronald Perelman has faced off against his father in court, as well as his brother. The error has since been corrected.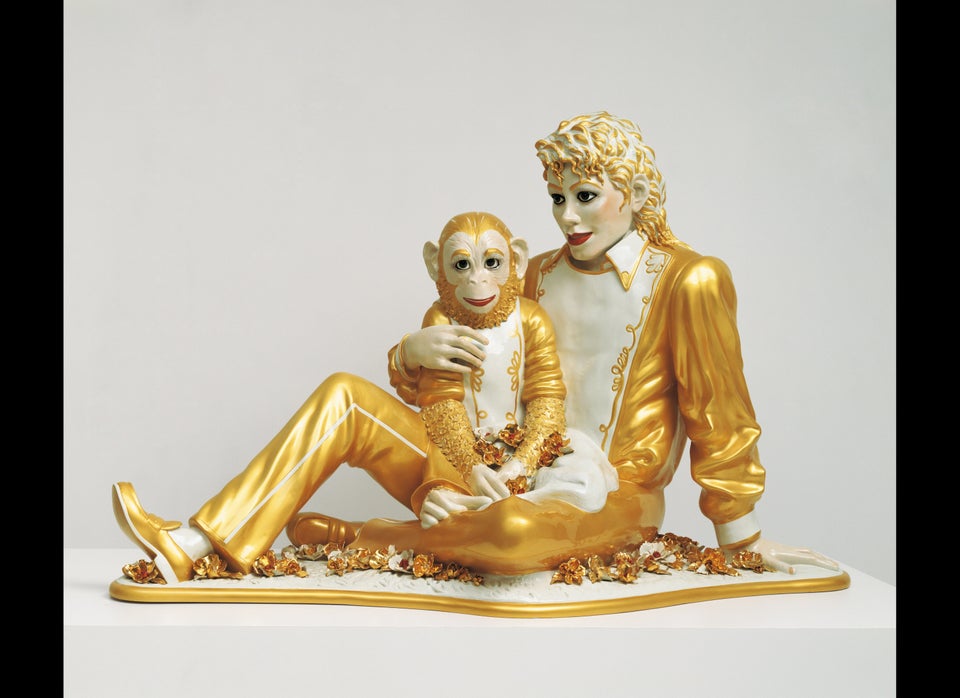 Jeff Koons
Support HuffPost
The Stakes Have Never Been Higher
Related
Popular in the Community