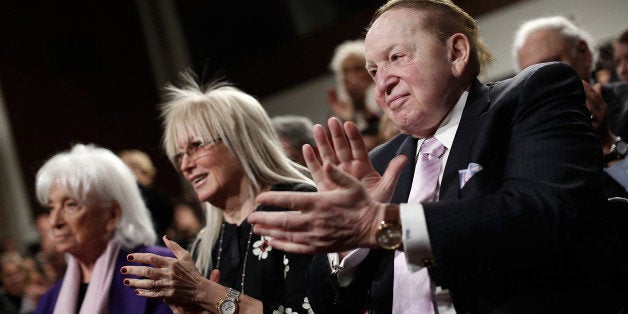 WASHINGTON -- It only took five months before the top donor to candidates, political party committees and political action committees in 2015 surpassed the giving of all top donors from the previous election cycle. This radical change in the amounts a single donor can give is all thanks to new contribution limits Congress slipped into the end-of-year omnibus budget legislation passed in December.
Warren Stephens, the owner of the Arkansas-based investment firm Stephens Inc., has given at least $800,000 in limited contributions to candidates, party committees and PACs through the end of May, according to a review of Federal Election Commission records. This total only includes contributions to committees accepting limited contributions (known as "hard money") and excludes unlimited super PAC donations (known as "soft money").
A perennial top donor to Republican Party politicians and political committees, Stephens gave $265,400 to politicians, party committees and PACs in 2014, which made him among the top 100 donors that year, according to the Center for Responsive Politics. His $800,000 tops the more than $570,000 that hedge fund billionaire Paul Singer gave over the entire 2014 election cycle. (These totals don't even include giving to candidates after March, as the next disclosure date for candidates is July 15.)
This dramatic rise in individuals' limited contributions is a consequence of the creation of new party fundraising accounts for the six national party committees included in the spending bill.
The omnibus spending bill created a new account for building expenses within all six committees, and another for expenses related to a party nominating convention for the Democratic National Committee and Republican National Committee. It also expanded the limits to the recount accounts held by all six. While donors are limited to giving $33,400 per year to a national party committee, the limits for these new or expanded accounts were set at $100,200. In total, a single donor can now give $801,600 per year to the party of their choice.
Donor giving has also increased thanks to the 2013 McCutcheon v. FEC ruling that invalidated aggregate campaign contributions limits. Previously, donors were capped from giving more than $123,300 in one election cycle to candidates, party committees and PACs. (These limits did not apply to super PAC giving.)
The new accounts were seen by both parties as a way of shoring up their finances in an age when super PACs and nonprofits were sucking up unlimited funds.
Stephens is not alone among donors in pouring money into these new accounts. Singer, the top limited contribution donor in 2014, has also surpassed his past total, with $657,700 donated this year. Another hedge fund honcho, Citadel's Ken Griffin, is nearly there, with $560,400 donated this year. Both Singer and Griffin are Republicans.
Other big-time donors splurging on the new party accounts include GOP donors like casino billionaire Sheldon Adelson and his wife Miriam Adelson; billionaire coal titan Joseph Craft; Western Refining head Paul Foster and his wife Alejandra Foster; Wisconsin roofing billionaire Diane Hendricks; billionaire David Koch; and wealthy investors like Bruce Kovner, David Herro, Muneer Satter, Bob Mercer, Seth Klarman, Henry Kravis and John Childs.
Republican committees have taken advantage of the new party accounts far more than Democratic ones. The three Republican committees have raised a combined $13.4 million to just $1.2 million for the three Democratic committees. This difference pushes the gap in fundraising between the two parties from $12 million in favor of Republicans without the new accounts, to nearly $25 million with them.
This gap will allow the Republican Party to spend money from the new accounts on upgrading the party's headquarters and infrastructure without having to divert funds away from its electoral efforts.
The seeming inability of Democratic Party committees to get their stable of big donors to contribute to their new accounts comes after the party worked to create the accounts. The Democratic Senatorial Campaign Committee's lawyer Marc Elias was tasked with negotiating the new accounts and new limits to be included in the omnibus bill even though there was no public push or discussion on the matter beforehand. The inclusion of the new accounts with the support of Senate Democrats came as a surprise and was openly opposed at the time by House Democratic Leader Nancy Pelosi.
After the bill passed, Pelosi wrote to her House colleagues, "The inclusion of the outrageous campaign contribution provision gives further evidence of the need for campaign finance reform, and an opportunity for advancing initiatives to empower small donors and all American voters."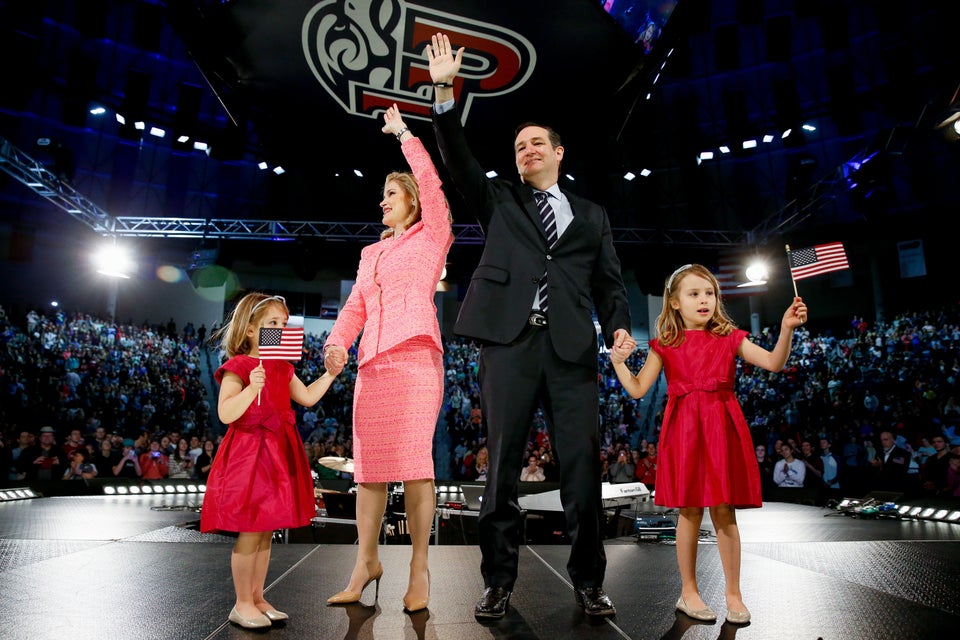 Declared 2016 Presidential Candidates