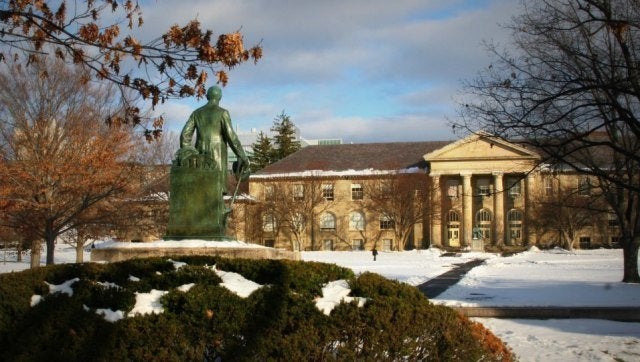 The quality of a college is not determined by the number of eventual billionaires it graduates. The methodology is trickier. If you're inclined to disagree, however, there's a ranking for that.
Wealth-X, a due diligence firm specializing in profiling the world's richest individuals, recently published its international list of universities ranked by the number of alumni worth $1 billion or more -- and 17 of the top 20 are located in the United States. The only non-American institutions to break into the top 20 were the University of Oxford, the University of Cambridge and the University of Mumbai. The top 15 are ranked in the slideshow below.
The top-rated university has a long legacy of producing rich alums, but the study also notes that 74 percent of this Boston-area school's billionaires are self-made. Compare them to alums at Boston University across the Charles River. Just 52 percent of BU billionaires created their own fortunes. See for yourself in the slideshow below, and read how Wealth-X developed its methodology below the slideshow.
PHOTO GALLERY
Billionaire U
A note on the methodology, according to Wealth-X:
Wealth-X Research reviews hundreds of wealth identifiers using more than 1,100 intelligence sources: paid and open source, online and in print. Our highly skilled analysts assess all asset holdings, including privately and publicly held businesses and investible assets; inclusive of real estate, aircraft, yachts, artwork and collectibles.

Using our proprietary valuation model, we complete a total Net Worth valuation. In addition, we calculate Liquid Assets by taking into consideration both positive cash flows; including received salaries, bonuses, dividends and asset sales; as well as negative cash flows; including major gifts, asset purchases, paid taxes and debt. This process is meticulous in order to present the best understanding and analysis of an individual's wealth.
Calling all HuffPost superfans!
Sign up for membership to become a founding member and help shape HuffPost's next chapter
BEFORE YOU GO