Our oceans may have found an unlikely savior.
Norwegian billionaire Kjell Inge Røkke, who accrued his wealth in part through offshore oil drilling, announced this month that he's donating the majority of his wealth to help save the oceans. Røkke is funding a 600-foot research yacht, which will tackle some of the most pressing environmental concerns of our time ― including how to rescue endangered species and eliminate plastic trash from our big blue seas.
"There may not be any economic rationale for the private construction of such a ship, but the case is compelling from the oceans' point of view," Røkke said in a statement.
News of the research vessel comes at a time when environmental experts are growing increasingly concerned about the state of our oceans, while the public remains mostly uninterested.
Among a number of initiatives, the Research Expedition Vessel will remove 5 tons of plastic a day from the oceans and melt them down. Some of the plastics will be used for fuel for the ship, and those that can't be used for other purposes will be returned to waste management facilities on land.
Experts, including the World Wildlife Fund, which Røkke has partnered with, agree that collection isn't enough. That's why the researchers on board the ship will also work to develop plastic alternatives and identify ways to keep plastics from entering the ocean to begin with, Nina Jensen, CEO of WWF Norway, told HuffPost. WWF works to protect endangered species and natural places.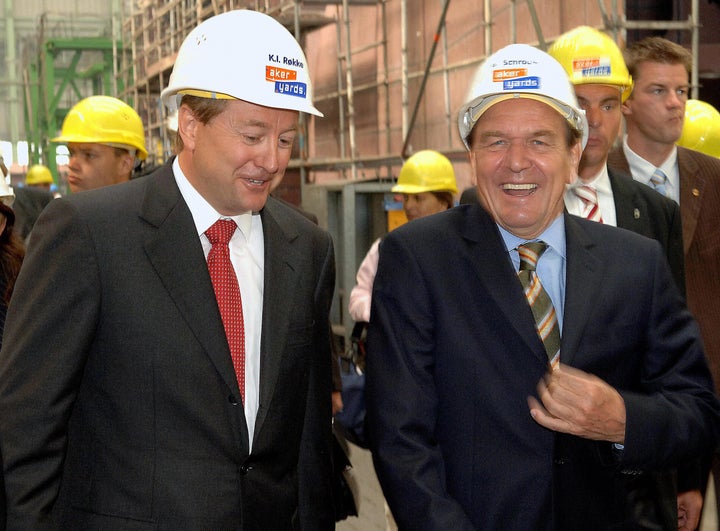 A devastating amount of plastic gets dumped or leaches into marine waters regularly. While precise figures are challenging to nail down, one of the best estimates available says 19 billion pounds of plastic wind up in the ocean every year.
Additionally, due to overfishing, pollution and other issues, more than a third of populations of marine fish, mammals, birds and reptiles have been lost since the 1970s, according to WWF.
It's unclear how much the construction of the REV will actually cost, but its proposed amenities and research initiatives are expansive. Outfitted with two helipads and modern laboratories, the REV will accommodate 60 scientists and 40 crew members, and it may be the largest yacht in the world when it's delivered in 2020, according to Business Insider.
WWF Norway will be charged with helping to develop the project and will reach out to scientific communities, among other tasks. An independent committee will be responsible for choosing projects to pursue, and researchers from all over the world will have a chance to apply.
Worth $2.7 billion, Røkke owns nearly 67 percent of Aker BioMarine, a shipping and offshore drilling conglomerate, according to Forbes. Jensen admitted that it might seem unusual for an environmental group to partner with an oil tycoon, but that such collaborations are necessary to make significant progress.
"One of Nina Jensen's guiding principles is that the world would be a much better place if we spend more time talking to those we disagree with, rather than just spending time with like-minded people," Heidi Katrine Bang, public relations manager at WWF Norway, told HuffPost.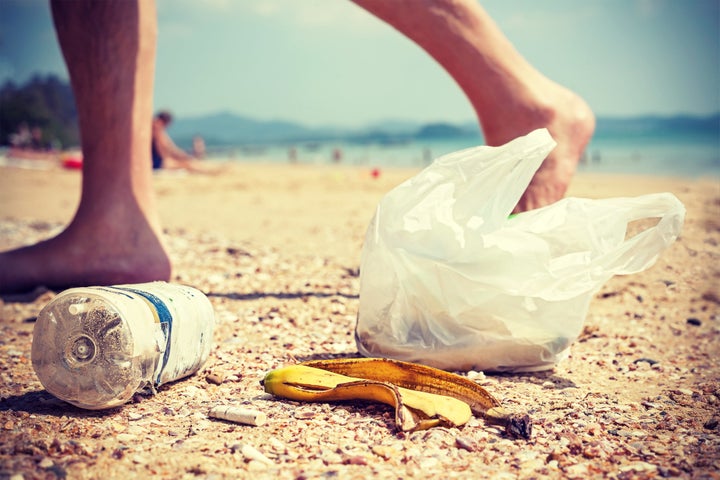 WWF Norway and Røkke first began working together about a decade ago, Bang added. Though they disagree on a number of issues, including oil exploration, they will continue to have ongoing discussions about those differences, Jensen told Norwegian newspaper Aftenposten. Røkke will continue to be involved with Aker.
In addition to conducting research, the REV will be available for private charters, which will help generate funding. It will also be used privately by the Røkke family, but it's primary purpose will be to identify how to better protect the oceans and marine life.
"We probably know more about outer space than the ocean space," Røkke wrote said in a statement released by WWF. "The research vessel facilitates increased knowledge of the challenges, and for finding measures of improvement. The focus is on possibilities and solutions."
CORRECTION: An earlier version of this story misstated the amount of plastic the Research Expedition Vessel will collect on a daily basis. It will collect about 5 tons of plastic a day.
Before You Go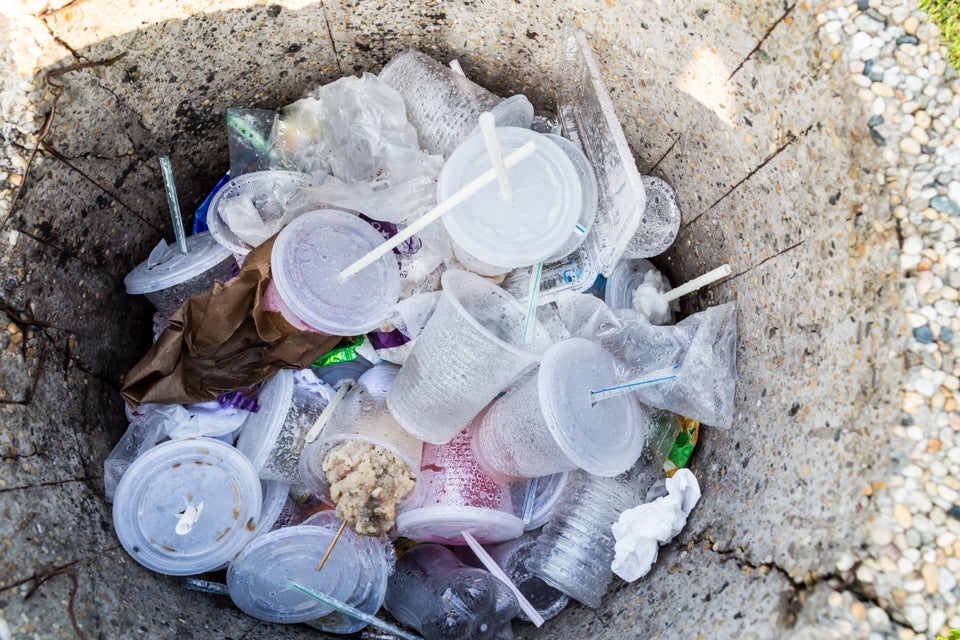 10 Things You Can Do Now To Reduce Your Plastic Footprint