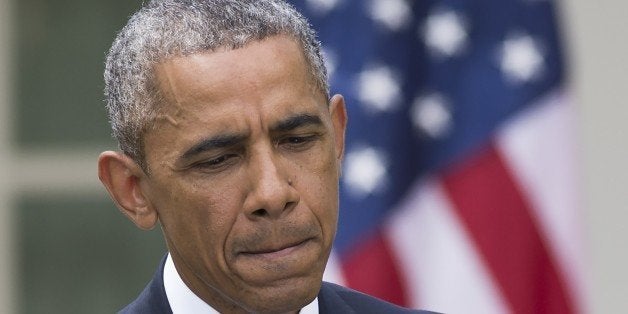 WASHINGTON -- President Barack Obama and congressional Republicans claim the middle class should like America's pending trade deal with 11 other Pacific nations. But there's one demographic that already loves it: billionaires.
Last week, dozens of New York City's power elite signed a letter to the state's congressional delegation, urging lawmakers to support the Trans-Pacific Partnership now in negotiations. Democrats in Congress largely oppose the TPP, and Republican leaders have said they don't have the votes needed to pass it without Democratic support.
But while Obama has struggled to win over members of his own party -- he has been publicly feuding with Sen. Elizabeth Warren (D-Mass.) -- wealthy CEOs probably aren't the ideal pitchmen to skeptical Democrats. Even if their letter hails the TPP as "a catalyst for creating new jobs in the United States" that will benefit "American workers in a broad range of industries."
Fox News mogul Rupert Murdoch signed the letter. So did Steven Schwarzman, who once compared the prospect of raising taxes on private equity magnates like himself to Hitler's invasion of Poland. John Paulson, the Republican mega-donor who made a fortune betting against the housing market with Goldman Sachs, is also a signee. So is vulture investor Wilbur Ross, who spent six figures to support GOP nominee Mitt Romney in 2012 and has backed such conservative hardliners as Sen. Tom Cotton (R-Ark.) and former Rep. Allen West (R-Fla.).
Other signatories include real estate billionaire Jerry Speyer, who recently attended a $100,000-per-person fundraiser to bolster former Florida Gov. Jeb Bush's White House hopes. The host of that event, private equity kingpin Henry Kravis, also signed.
Not all those on the letter are Republicans. Business mogul John Catsimatidis has generally backed Democrats, for instance, and real estate developer Richard LeFrak has written big checks for both political parties.
Labor unions and environmental groups, two traditional Democratic allies, have argued that the TPP will exacerbate income inequality and give corporations new tools to undermine key regulations. Corporate lobbying groups, including the U.S. Chamber of Commerce, have supported the trade deal, saying it will boost exports and economic growth.
Not everyone who signed the letter is a billionaire. Some are merely millionaire CEOs like Goldman Sachs' Lloyd Blankfein, who presided over the bank's federal bailout and a $550 million settlement with the Securities and Exchange Commission over housing trades. Fellow bailout recipient Jamie Dimon of JPMorgan Chase also signed the letter. In the past few years, JPMorgan has settled more than a dozen federal investigations into financial misconduct over allegations as varied as illegally foreclosing on active duty members of the military and manipulating energy markets. Signee Kenneth Chenault is chairman and CEO of American Express, which has repeatedly been ordered to pay out millions of dollars over consumer abuses under his watch.
Read the whole letter here.
Before You Go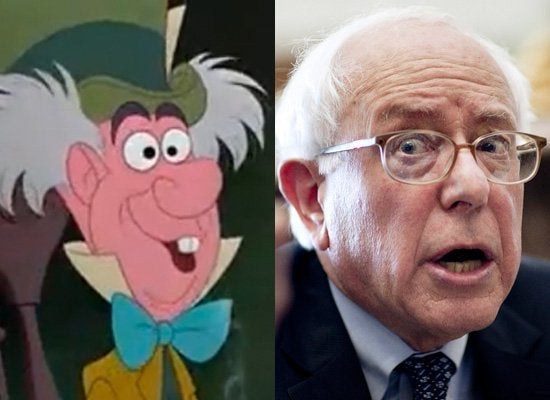 Politicians Who Look Like Disney Characters
Popular in the Community