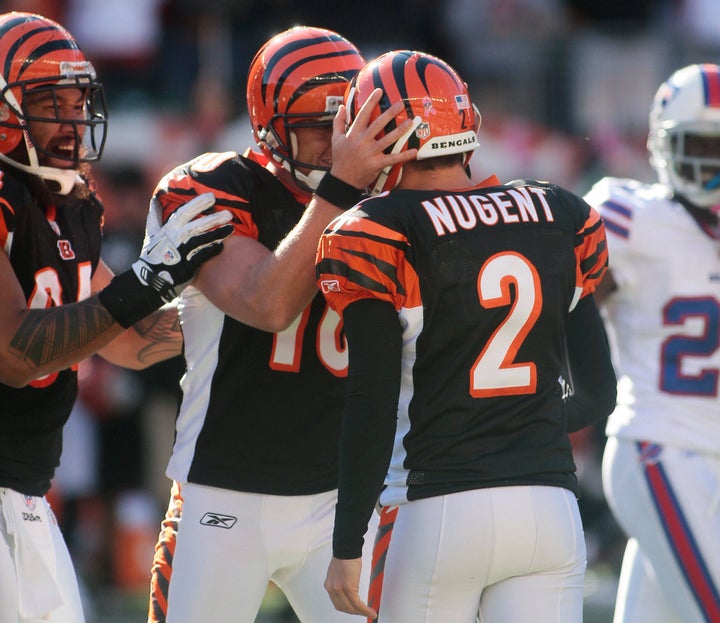 Well, it was nice while it lasted. Everyone had their own predictions but it turns out Week 4 was the week the Buffalo Bills suffered their first loss, making them 3-1 (instead of a more attractive 4-0). Sigh.
So what happened? Let's start off with my illogical... I mean... BillsChick-esque reasoning.
Does the Sports Illustrated cover curse ring a bell? It's not uncommon for a team to score a sensational cover like the Bills did last week (words like STAMPEDE and FitzMagic were used) and then have a [nearly avoided it] loss befall them. I'm pretty sure it happened years ago when Pat Williams and another large defender graced the cover after running a turnover into the endzone for a touchdown. What a tragic and unfortunate twist.
There was too much hype. It was hard not to jump on the bandwagon (if you're not a Bills fan) or not to get excited by the unexpected and unusual winning streak (fans have been waiting years for this season's first three weeks to occur) or not get used to winning (I'm guilty as charged... I was a little more distraught over this loss than I expected to be). With all the media frenzy, all the fans freaking out and too many naysayers trying their hardest to disparage the Bills' 3-0 accomplishment or find reasons for it to be "too hard to Billieve," something bad was bound to happen. It's the Bills' luck. It's my luck.
-Karma. With the Patriots win the Bills broke the longest winning streak of one team over another in the NFL. That made the Bills' 10-game winning streak over the Bengals the new record to beat. And the Bengals did.
-The victory over New England was as distracting as it was exhilarating. (I have to credit my Daddy for this theory) I'm not saying the team got caught up in the win. I'm saying because they were so proud (and rightfully so) to beat one of the hardest teams to beat for any NFL team, this week's game against Cincy was kind of expected to be a little easier. But it wasn't. And then there's the fact that they face Philly and Michael Vick next week. A lot of fans (and undoubtedly, the team, somewhere in the back of their minds) were already thinking ahead to that game.
-A ton of Bills fans traveled to Cincy to help fill the veryyyy empty stadium. Of course, life would swindle them hardcore and kill their dreams and ruin their trip. Dramatic, but true.
So there are the superstitious (but totally possible) reasons for Buffalo's loss.
Quite simply, we didn't deliver. Instead of playing the role of comeback kid in the second half like the first three weeks, the Bills actually lead by 14 points at halftime 17-3. Clearly, the offense was capable of delivering and the defense was playing stingy. There's no reason that trend shouldn't have continued in the second half. And at first, it did, as the Bills were actually up 20-13 in the third quarter. Which makes the 23-20 final score even more distressing.
Instead, Cedric Benson started blowing through the Bills' secondary (104 yards with the largest gain being 28). I thought the rush D was improving but apparently there's still some work to be done.
Stevie Johnson caught a pass that would have gotten the Bills closer to the endzone but the officials ruled it incomplete, even after Chan Gailey threw a challenge flag.
And, in general, things just weren't going right for Buffalo. Completions Fitz would normally make just weren't happening, which was probably in part because the offensive line regressed into what it looked like last season and Fitz was essentially fearing for his life as soon as he got that snap. Even takeaways by the D, one of which was returned for a TD by Bryan Scott, were a moot point this week.
I still believe the Bills were very capable of winning that game. Alas, it was not meant to be. I forgot how horrible Sunday nights and Monday (ok, and Tuesday and Wednesday) mornings are after a loss. I was spoiled for three weeks and I loved every second of it. Hopefully, next week I can return to my fairytale for a few more days.
Popular in the Community