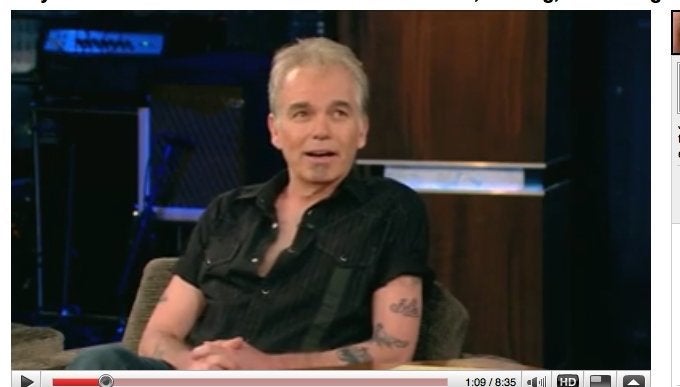 Billy Bob Thornton went on Kimmel Tuesday night and explained his terrible Canadian radio interview from two weeks ago that became a YouTube sensation for his evasive, monosyllabic and often bizarre answers.
At the time Thornton was on tour with his band, and did not want to talk about his acting career, which he says the interviewer had been told.
Asked about the interview, Thornton told Kimmel:
"The fact that that was news was astounding to me, but it gave hump back geeks all over the world something to do for a couple days days... I do that all the time! It's not the first time...

"This woman said something she wasn't supposed to say, and I said I received signals from Venus through a metal plate in my head... I told a DJ to kiss my ass, that's all that happened."
Following the radio interview, Thornton's band canceled their Canadian tour.
WATCH:
Popular in the Community