It happened. Trump just became the president-elect of the United States, despite the damning audio 2005 recording of him bragging to TV host Billy Bush about sexually assaulting women with impunity.
Bush, meanwhile, was fired from his job.
Trump bragged to Bush that "when you're a star, they let you do it. You can do anything... Grab them by the pussy. You can do anything."
"You know I'm automatically attracted to beautiful [women]," Trump also said. "I just start kissing them. It's like a magnet. Just kiss. I don't even wait."
And yet, it was only Bush who was ultimately held accountable for his role in the vulgar conversation. The TV host had since moved on from "Access Hollywood" to NBC's major money-maker, the "Today" show ― and it took the network a mere 10 days to boot him from the program.
Comedian Chelsea Handler was among those who have noted that Bush's firing and Trump's ascent to the Oval Office is evidence that media personalities are held to a higher standard than someone running for president.
We are all now collectively left to wonder: How does that possibly make sense?
Before You Go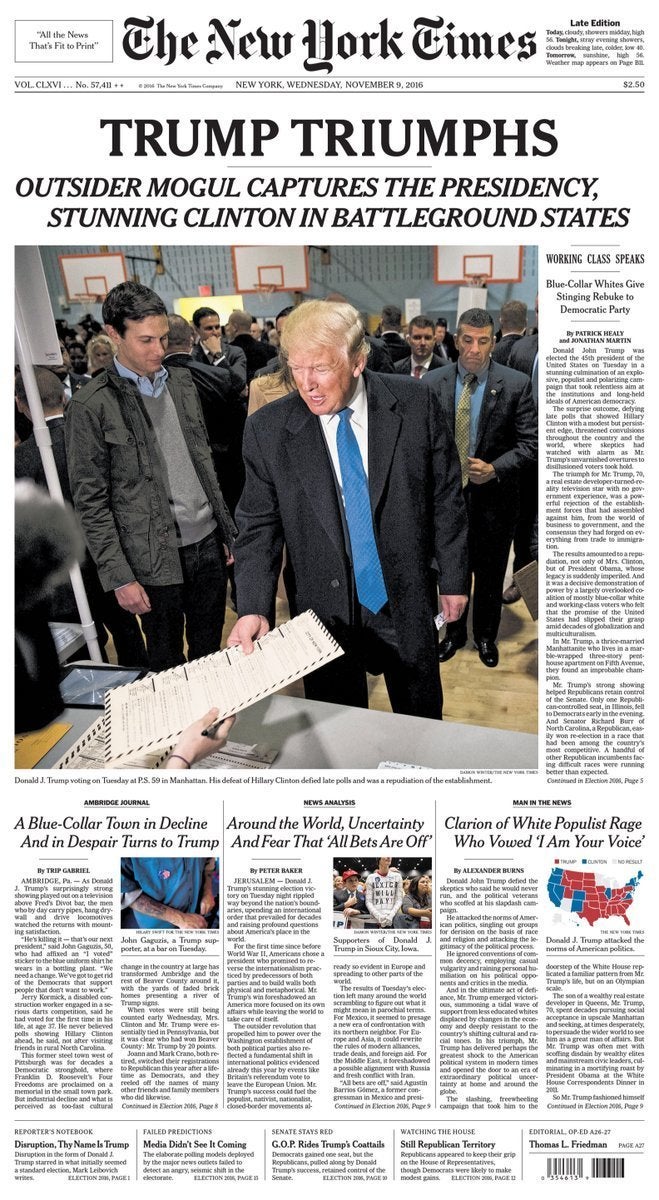 Newspapers React To President Trump
Popular in the Community