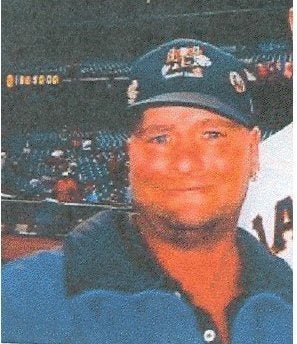 A homeless San Francisco Giants fan, whose disappearance weighed heavily on hearts and minds of players and staff, has been sighted, alive and well, in Los Angeles.
Billy Chamberlain stood outside the gate at 2nd and King streets at AT&T Park chatting with the players, coaches and sportswriters at virtually every giants home game for years. He became close with the organization—living on-and-off with a stadium security guard and occasionally getting free tickets to games from team manager Bruce Bochy.
When Giants staff members noticed Chamberlain had stopped coming to games in July, they got worried. Chamberlain was more or less living on the street and taking medication; when he suddenly disappeared, they feared for the worst.
They contacted SFPD and began showing Chamberlain's picture on the big screen at games, asking spectators to contact police if they had any information regarding his whereabouts.
Happily, Chamberlin was recently spotted outside Dodger Stadium in Los Angerles during Tuesday's Giants-Dodgers game by San Jose Mercury News sports reporter Andrew Baggarly.
According to a post on the Giants' website, Chamberlain only had some inkling about all the hoopla surrounding his apparent vanishing act:
Chamberlain was unaware that a missing persons report on him had been filed but said he was aware that many people within the Giants organization were worried about him. He said he tried to tell security guards at the Giants' team hotel in San Diego to inform traveling secretary Michael King and senior vice president of communications Staci Slaughter that he was OK. Apparently, there was a communications breakdown.
Even though Chamberlin, who is still living on the street, was hanging out at the home base of the Giants' SoCal rivals, he was still decked out in full Giants gear.
"I'm happy," Bochy told the San Francisco Chronicle. "We were hoping he just went off on his own. It's good to know he's healthy and moved on...We're still blaming our little skid on him for leaving."
For those prone to superstition, the Giants' slide out of first-place in the National League West more or less coincided with Chamberlain's disappearance and, even though the team is now effectively out of playoff contention, his reappearance comes right on the heels of an encouraging eight-game winning streak.
Despite his continued Giants fandom, Chamberlain seems likely to stay in Southern California. When Baggarly asked why he left and if he'd ever come back, Chamberlain answered, "It was time. It's warm here. I don't think so."
REAL LIFE. REAL NEWS. REAL VOICES.
Help us tell more of the stories that matter from voices that too often remain unheard.