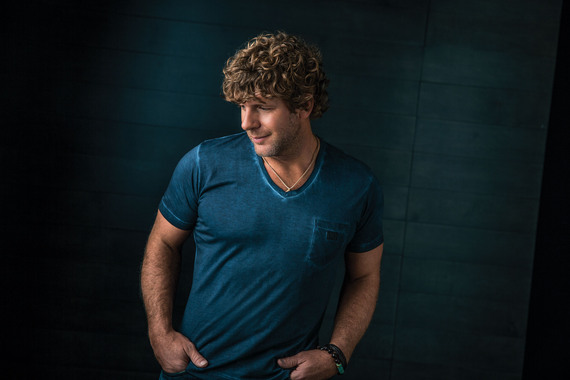 It's been a busy few days for Billy Currington. In the span of less than a week, the country star notched his tenth career number-one single with "Don't It," released his sixth album, Summer Forever, and kicked off the summer-long Shotgun Rider Tour with Tim McGraw.
When I caught up with Currington at a hotel in midtown Manhattan several hours after his June 2 performance of "Don't It" on the Today show, he had been awake for more than 30 hours straight. The excitement of Summer Forever's release, coupled with a grueling schedule that culminated in a cross-country, tour-bus trip for the Today appearance, made it impossible for him to sleep.
"I'm pretty much running on adrenaline at this point," Currington says as our interview begins. Sleep deprived or not, the hitmaker is excited to discuss his new album, his most recent accolades, and what it means to spend the summer touring with one of his country music heroes.
First of all, congrats on "Don't It" reaching number one! Does this one feel any more special because it's your tenth single to reach the summit?
Thank you very much. I do think that number 10 is a little bit more special than the rest. When you finally get there you look back and it don't seem like that long, but it's been 10 years. No matter how long it took, it's still awesome.
How does the release of your sixth album, Summer Forever, differ from the ones before it?
It was produced by someone different than all my other albums. I worked with Carson Chamberlain on the other albums, and on this album I worked with Dann Huff on the entire project. It's just different music and you're able to present it in different ways to different people now. I'm not saying it's any better or any worse than the music before it, but it's definitely different and that's what I love about it.

How did you and Dann make that decision to work together?
Dann and I first worked together when Lionel was doing a country album [Tuskegee] and I was asked do a song for it with Dann Huff. I had never worked with him at that point. I had always wanted to, had always been a big fan, so I jumped at that chance. The chemistry was just as I expected; it went really well. I think we really hit it off and understood each other as a producer and artist and decided that day that we would try to do some more together, so we continued to work together.

How long did the two of you work on the album?
I bet we worked about a year or a little more on this album. As far as getting the songs, getting in the studio, doing all the overdubs and the mixing, it was over a year.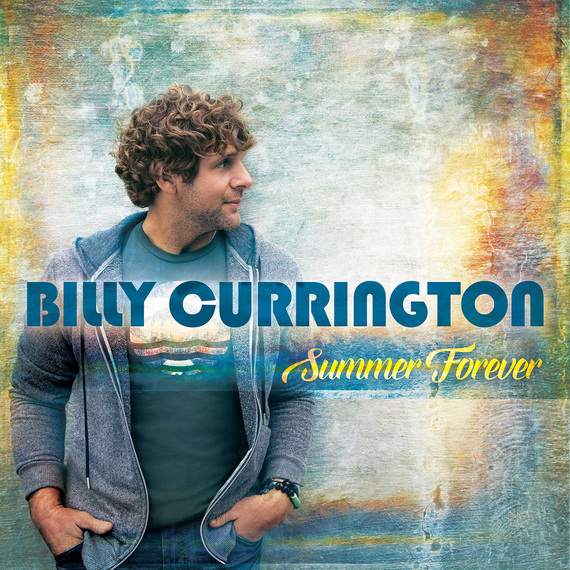 Is there one song on the album that is especially close to your heart?
There's a song called "It Don't Hurt Like It Used To" that's probably my favorite.

That's the one song on the album that you co-wrote, correct?
Yes, but that's not why it's my favorite. There's a lot of good memories around that song. It was an accident that it was even written. I just stopped by to see a couple of buddies, Cary Barlowe and Shy Carter, about 6 o'clock one night. Cary and I picked up a guitar at the same time and just started playing basically the same chord, and the next thing you know we were writing the song. Fortunately, there was a studio with a microphone sitting right there in the room, so we were able to record it. What you hear on the record, a lot of that was recorded that night.

Did you know that night that you had something special on your hands?
I did not know that. What I actually do with a lot of my songs is put them on the shelf and move on to the next one, so sometimes people never even get to hear those songs. In this case my manager got a copy of the song from one of the writers on the song, and he called me up and said, "What about this song that you wrote?" and I was like, "What song?" He said, "'It Don't Hurt Like It Used To.' You should really consider recording it." Anyway, I started playing it for other people and started getting the same reaction, so Dann and I recorded it.

How did you choose "Summer Forever" as the title track?
To be honest, a few weeks ago that I got a call from someone at the record label who said, "Hey man, did you not get my email? I need the album title, like, yesterday." I was like, "Oh no, I wasn't even thinking about an album title!" So I quickly went through the songs and thought about it and saw the last song title, "Summer Forever," and I thought, "That's it. That feels like the right title for this project." I think it really fits me.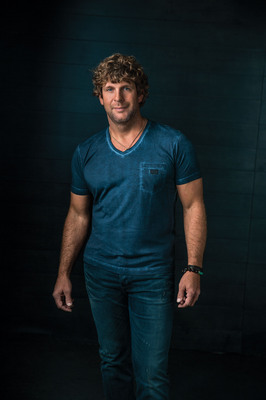 I love the song "Nowhere Town." You've said before the track reminded you of your own small hometown of Rincon, Georgia. What's something about Rincon that people might not know?
You know, when I was growing up there were no red lights. Now, it feels huge. It's probably got four or five red lights. The town grew because there was a paper plant put in our town. There's millions of acres of nothing but pine trees. Even though the town has grown and there are a lot of jobs there now, it was definitely a nowhere town during my years there. I still go visit my grandmother and my sister, and it feels totally different now. I find myself always trying to find the dirt roads that were there where I was a kid, but they aren't there anymore. Each time I see one go away, I feel a little sadness in my heart because that's where I used to walk with my bare feet as a kid, up and down the roads.
You've said "Drinkin' Town With a Football Problem" also reminds you of growing up in Georgia.
Yes, when I first heard "Drinkin' Town," it definitely made me think of my hometown. We were really big into high school football. I picked this song as the second single because it's got a great, happy energy that I want people to feel when they hear the song. I played in those football towns for years, so I've seen a bunch of them. I know people in those towns are going to relate to this song.
Did you play football in high school?
I did. Actually, my dream was to be a professional football player. I was working toward that, but I started slacking on my grades and wasn't allowed to play football my senior year. That automatically meant I couldn't go pro, so that year I purchased a guitar at a pawn shop. Music became my thing. So, things happen for a reason. If you get kicked off the football team, or something you love gets messed up, don't worry about it. There will be something better around the corner.
You'll be spending most of your summer on the Shotgun Rider Tour with Tim McGraw.
Yes, and I'm very excited to work with Tim. I've wanted to work with Tim for a long time. I met him a few years back at one of the award shows and got to talking a bit, I even went hunting one time on his farm. As I was getting to know, I knew for sure this was a guy I wanted to tour with because he has so much wisdom inside of him. He would, every now and then, offer up something that made so much sense to me that I would use later on in life. So I've always said I wanted to tour with him, and we finally got the opportunity. It happened kind of out of the blue, but we jumped at the chance. I'm looking forward to getting out there in front of all his people. He's got so many fans. He brings so many people to the table, and I'm looking I forward to playing music for them and trying to capture some of those fans as well.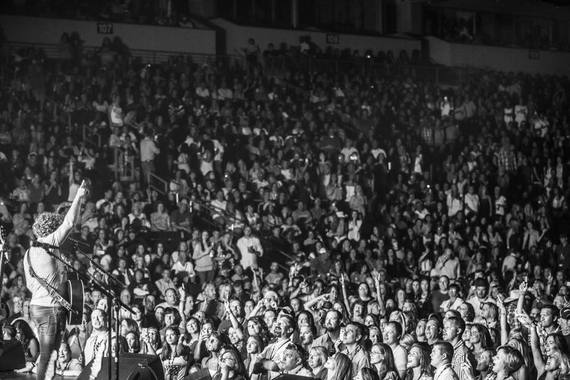 Let's talk about some of your summer favorites. What's your favorite summer song?
"Summer of '69"
Favorite summer movie?
Forrest Gump
Favorite summer food?
Georgia peaches
Favorite summer drink?
Coconut water
Favorite summer sport?
Spear fishing or big-wave surfing. It's a close call; I love them both!
Favorite vacation spot?
Any island in Hawaii
Favorite date spot?
Downtown Savannah, Georgia
Favorite amusement park activity?
I'm a big fan of rollercoasters
If it really was summer forever, which of the other seasons would you miss most?
I would miss the fall: its beauty, the weather, and the temperature. There's so much love in the air in the fall, not to mention football and the end of the touring season. It's the season I would miss the most for sure.
REAL LIFE. REAL NEWS. REAL VOICES.
Help us tell more of the stories that matter from voices that too often remain unheard.