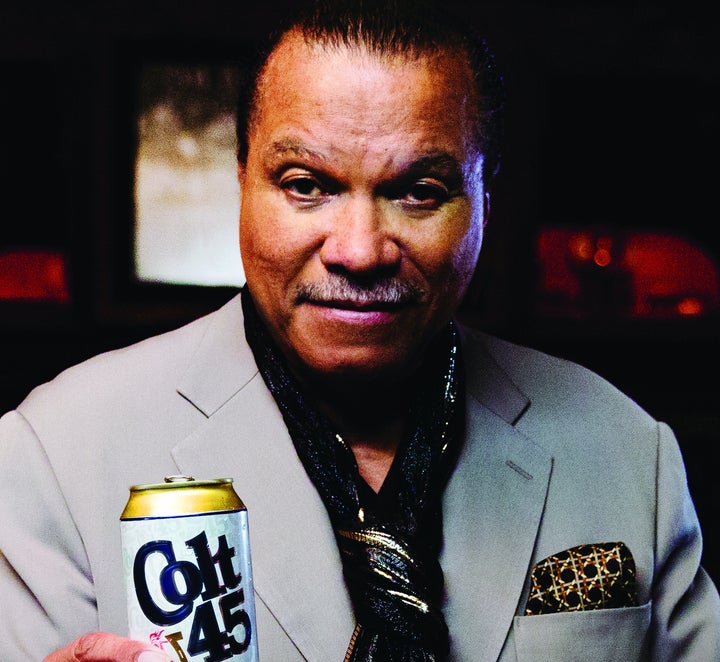 This is the latest installment in "Black In The Day," an occasional HuffPost series about black entertainers taking an introspective look at their careers from back in the day.
"Sometimes a true original doesn't need to change a thing" is a mantra the legendary Billy Dee Williams says he lives by and it's rather appropriate considering that he's reprising his iconic role as the brand ambassador for Colt 45.
In March, Williams reclaimed his position for the controversial '80s ad campaign ― which he served for five years beginning in 1986 ― for the premium malt liquor by appearing in a new 30-second clip for the brand.
Picking up where his previous commercials left off, the 79-year-old aims to display his trademark style and charm by appearing in various ads across print, online and television platforms ― in which he plans to "speak to a wider audience and remind people that this classic product is here to stay." The campaign also comes on the heels of Williams' upcoming cameo in the television reboot of popular '80s film, "Dirty Dancing."
In an interview with The Huffington Post, the legendary actor opened up about his return to Colt 45, details on what made his previous campaign popular, and he explains why the "Star Wars" franchise shouldn't revive his character, Lando Calrissian.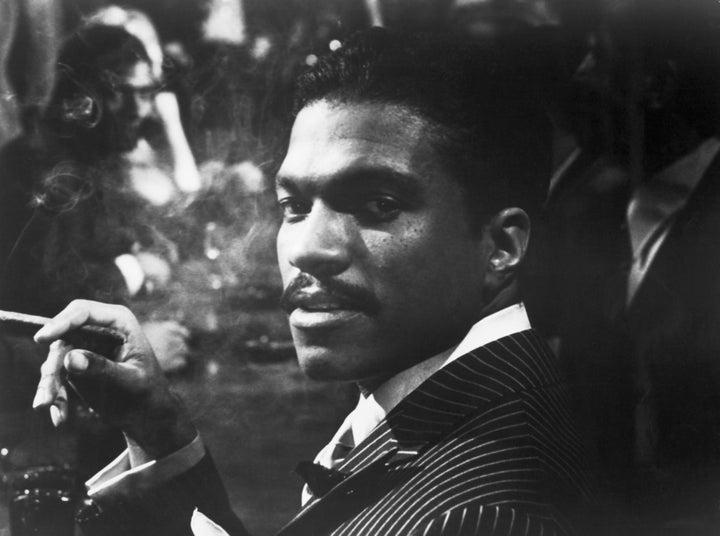 HuffPost: After serving as the face of Colt 45 in the '80s, what inspired you to return as the brand's spokesman 30 years later?
Billy Dee Williams: The money [laughs]. It's very interesting to me. I got a chuckle out of it. The whole idea of having been the face and the voice of something that turned into an iconic experience, and to come back to it, again, I found myself thinking about it and I thought, "Wow, I was so good at it." And it was really the right moment when it happened that it became something monumental. And no matter where I go, in this country or outside of this country, there are young people and I'm always surprised that young people know about me and Colt 45. So, I obviously created a huge impact with this brand. And certainly during those days it was something different and very special. When I was asked to come back to it again, it seemed to make a lot of sense.
What do you think resonated with fans the most that made your original campaign so popular?
There are certain people who come into this life with certain qualities that really gives impetus to certain ideas. And at that time in my life and my career I had created a point of view and a presence that was totally different than anybody had ever seen before. Even at that time I had a fragrance out called, Undeniable by Billy Dee Williams. It was a time after "Lady Sings the Blues" and "Mahogany" and all those romantic movies, I became this romantic figure on the street in a very special way. So all of these things followed as a result of that.
Speaking of your role as a heartthrob throughout your career. Who would you say is today's competition for that title?
Nobody [laughs]. Not on my level. I dunno. Maybe on some other level. But not in the way I presented it.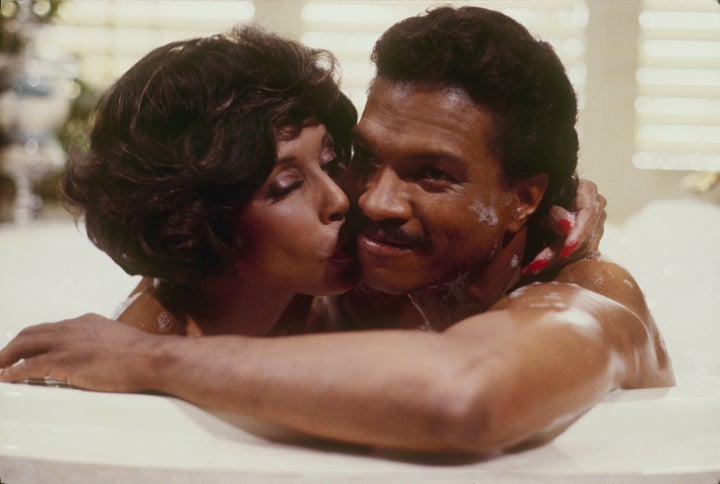 In 1984 you were inducted into the Black Filmmakers Hall of Fame. In what ways has the film industry evolved for filmmakers over the years?
I think a lot of black filmmakers have done very well. And I think things are moving along, and hopefully things will continue to move along.
Last year marked the 40 year anniversary of "Mahogany." What are your thoughts on the film's iconic placement in black cinema?
Berry Gordy was the producer and certainly we all know the importance of Berry Gordy and what he contributed in the world of music and film. It all made sense to me that it will always have a very important status in the world of film and music.
"I don't know if anybody could bring the kind of quality that I brought to any of those characters I've played. It's only because I'm not a person who thinks in terms of ethnicity. ""
I don't know who Donald Glover is. But as far as I'm concerned, I would say they ["Star Wars" producers] should leave that character alone. I don't think you can do any more than what I did with that character. I think I made that character into something very special, and I can't imagine anybody else doing it, to be very frank with you.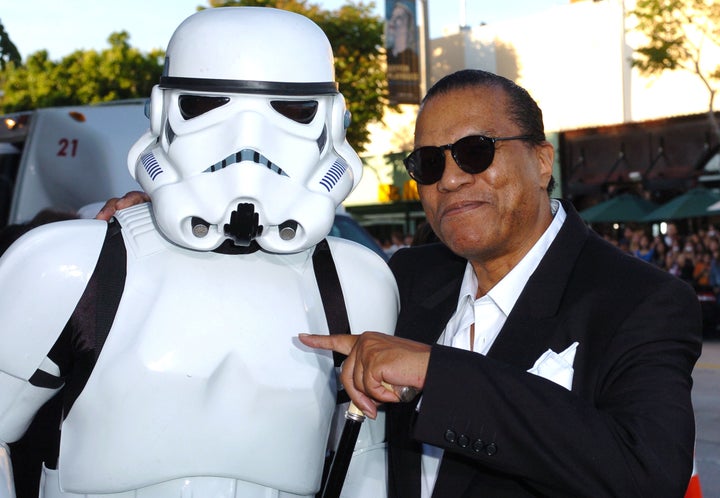 If the opportunity presented itself, would you have any interest in reprising your role for a future "Star Wars" film?
Yeah, if that's what they want me to do I would be very happy to do it – as an old man [laughs]. But I don't know if anybody could bring the kind of quality that I brought to any of those characters I've played. It's only because, I'm not a person who thinks in terms of ethnicity. I think in terms of bringing what is very special about my point of view as an individual. And I think that's probably why those characters worked in a certain way.
What advice do you have to actors who strive to bring the same quality that you've often brought to characters?
I think the most important thing to me is to not get trapped into some idea about who you should be and what you should be. I think that you should just look at yourself and test what you have as an individual, and see what works. But also, much of what you present as a performer or as an artist in any facet of art is based on how you were raised and what you were brought up with. And as for me, my life has been very eclectic since I was a little tiny boy. I was fortunate enough to be brought up around a lot of diversity and cultural differences, which makes a big difference.

Check out Billy Dee Williams' Colt 45 commercial below.
Support HuffPost
Every Voice Matters
Before You Go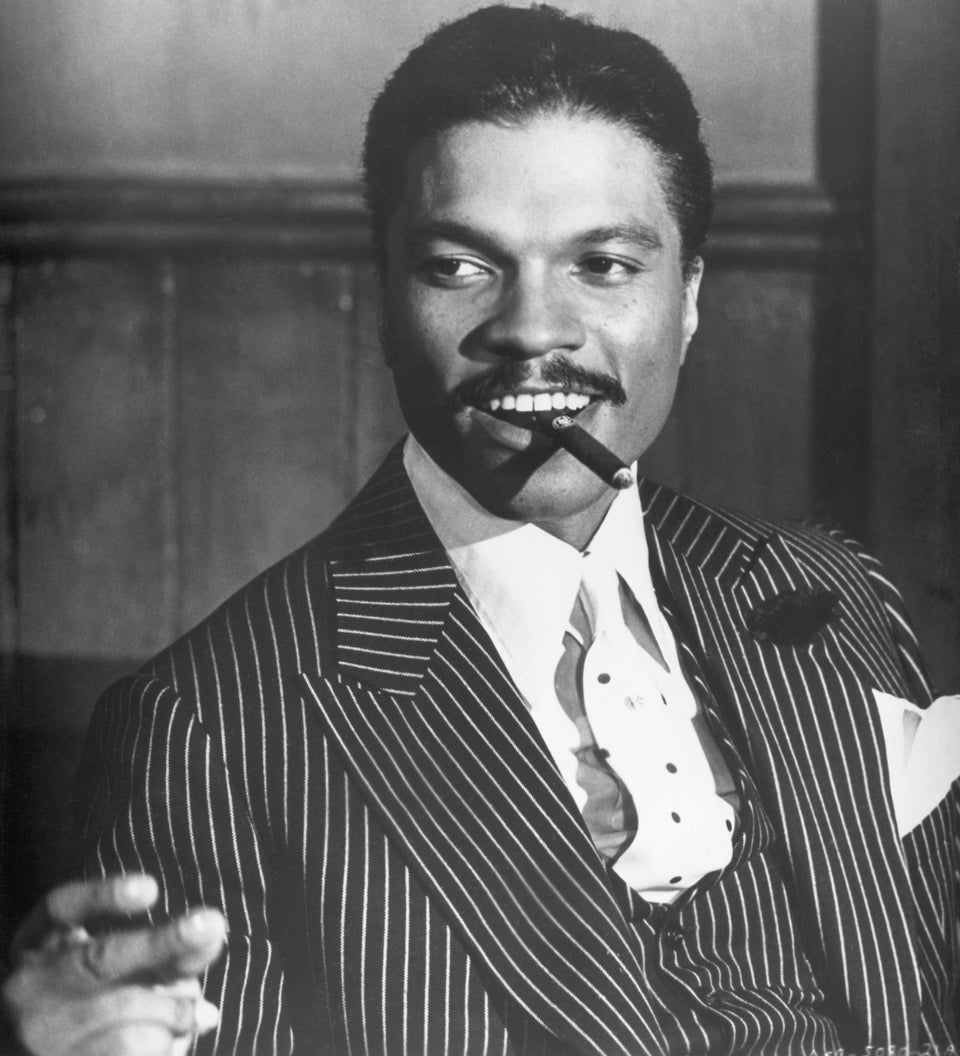 Billy Dee Williams Photos
Popular in the Community