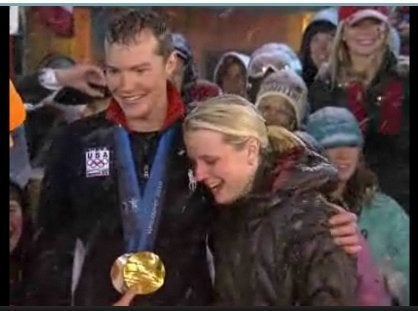 Billy Demong had a particularly thrilling Thursday. He became the first American to win gold in a Nordic combined event, with fellow Team USA member Johnny Spillane finishing second for good measure.
But the gold may not have even been the highlight of Demong's day. Just hours after his victory, he proposed to longtime girlfriend Katie Koczynski. In an interview with the "Today" show, Demong explained that he offered Koczynski a ring that passed from his great aunt to his mother to him.
"That thing had been wearing a hole in my backpack all day yesterday," he said. He already planned to propose regardless of the outcome of Thursday's race, but "a little part of me really wanted to win to make it that much better."
The good news continued for Demong on Friday. The U.S. Olympic Committee announced that he will be the American flagbearer during the closing ceremony Sunday night. Scroll down to see Demong's interview on "Today."
Related
Popular in the Community