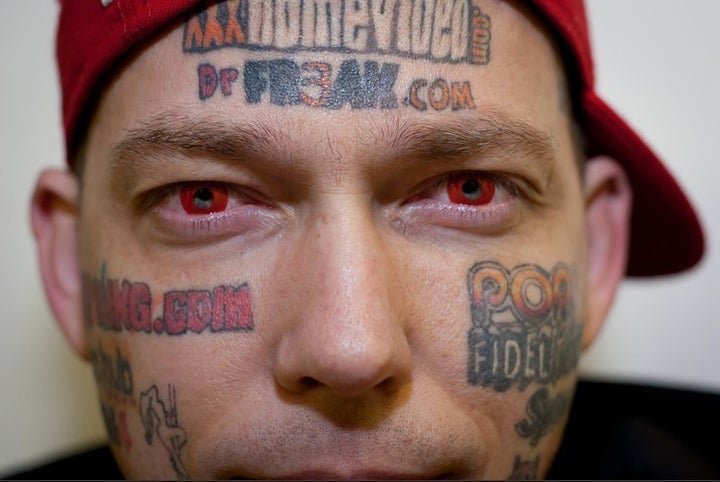 A man in Anchorage, Alaska, who tried to raise money by selling more than 20 facial tattoo ads, is now hoping to raise money to get them removed.
To do this, Billy Gibby -- aka "Hostgator Dotcom" and "Billy The Human Billboard" -- is going back to the inkwell and is selling branded advertising on other parts of his body.
"I'm trying to get rid of the ones on my face," he told The Huffington Post. "I regret them because I only did them because of my mental illness."
Gibby, 32, started getting branded tattoos in 2007.
His tattoos include a full back tattoo ad for GoldenPalace.com as well as 24 facial tattoos representing various companies, including porn websites.
GALLERY: BILLY GIBBY WANTS HIS FACIAL TATTOOS REMOVED (Story continues below)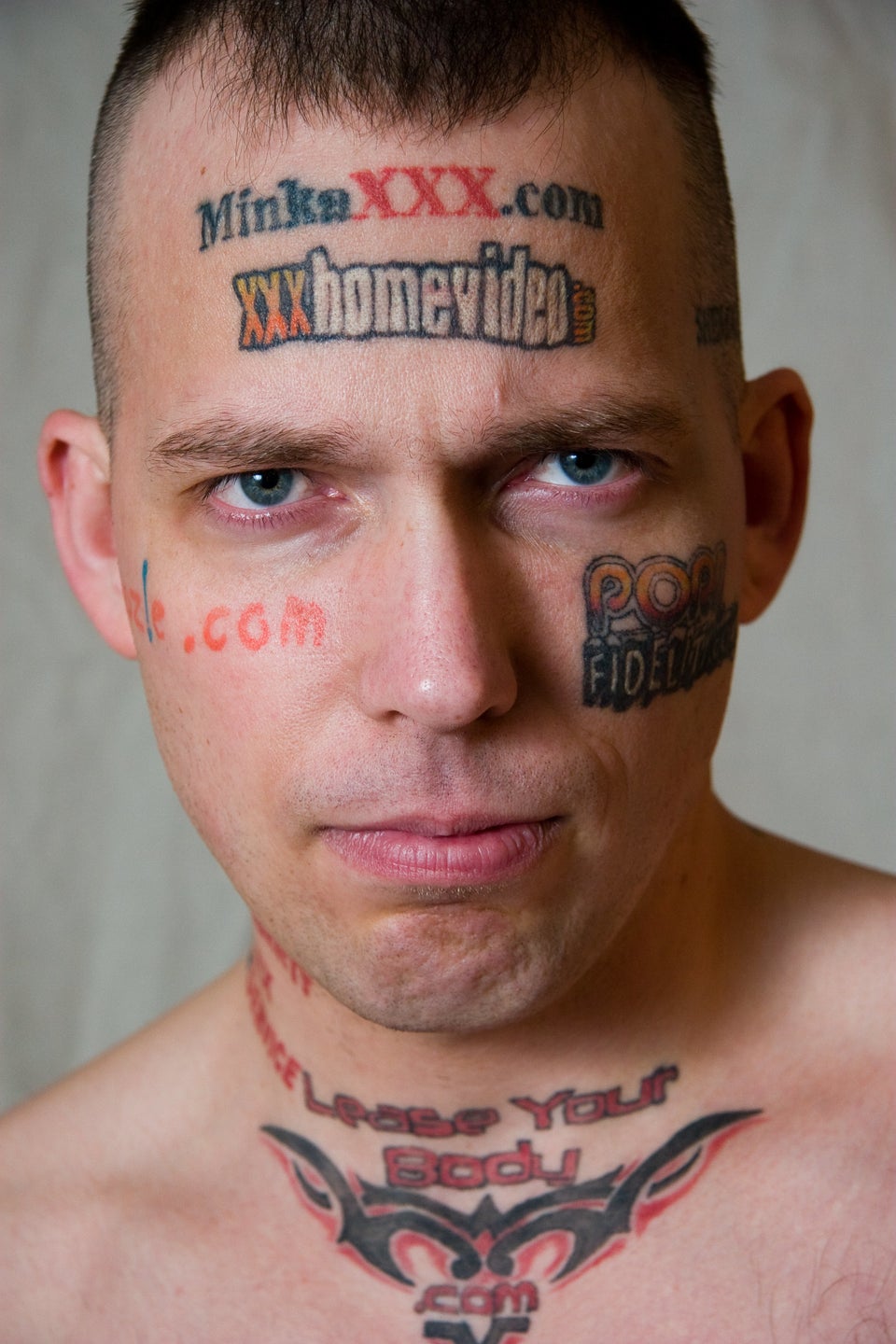 Billy Gibby Wants His Facial Tattoos Removed
"Billy, or should I say Hostgator Dotcom, is a great guy and we couldn't pick someone better to brand our company name. He's a successful boxer, a living organ donor, and has a great attitude," Custen told AOL News at the time.
Curiously, the deal did not include a web page for Gibby, which means his main method of promotion is his Facebook page.
Gibby/Dotcom is happy with his name, but is considering adding another advertiser to his legal name if it will help raise the funds to get his facial tattoos removed.
"I've gone to various tattoo removal specialists and one offered me a discounted deal of $4,000," he said.
Gibby/Dotcom said he's been told getting all the tattoos removed from his face will take 18 or 19 treatments spaced about two months apart.
It's hard to raise the money, especially since the sequester has caused him to lose his job doing mental health peer support.
He's been trying to get a grant from a mental health trust set up in the state of Alaska, but, so far, hasn't been successful.
So now he is offering to sell other parts of his body to advertisers willing to cover the cost of getting the facial tats removed.
"I have space on my arms, hands, chest and the legs," Gibby/Dotcom said. "I won't take ads from companies that are racist and I won't do political ads either."
Gibby/Dotcom also doesn't want to consider tattoos on his buttocks or penis, but admits everyone has their price.
"I'd need $1 million to do that," he said.
Although he made the decisions to get the tattoos on his face during a period when he was suffering from mental illness, Gibby/Dotcom said he hopes his decision to have them removed sends a message of tolerance to others.
"People shouldn't judge people by looks," he said. "They should get to know one another. People look at me like a criminal when I go into store. I did this to keep my family from being homeless."
Support HuffPost
The Stakes Have Never Been Higher
Related
Before You Go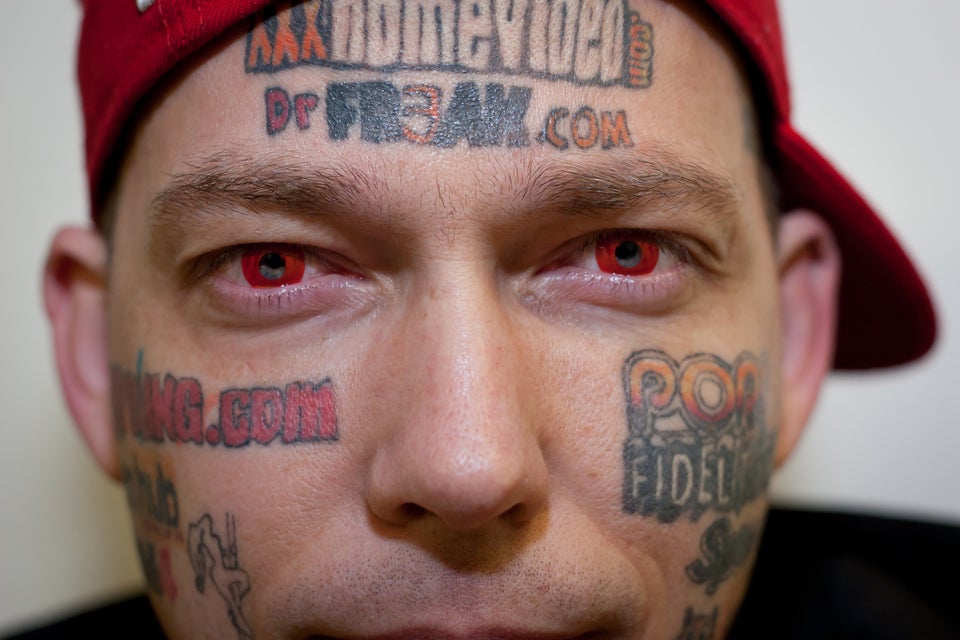 Branded For Life
Popular in the Community