On the heels of his 100th concert at New York City's Madison Square Garden last week, singer Billy Joel revealed what his farewell tour would look like if he ever had one.
The famed pianist was asked at the beginning of an interview with Vulture, in light of his contemporaries Elton John and Paul Simon retiring from touring, whether he will ever retire.
"There have been times when I've felt these are my last shows; it's time for me to get off the bleeding stage. Then I just thought, nah," said Joel.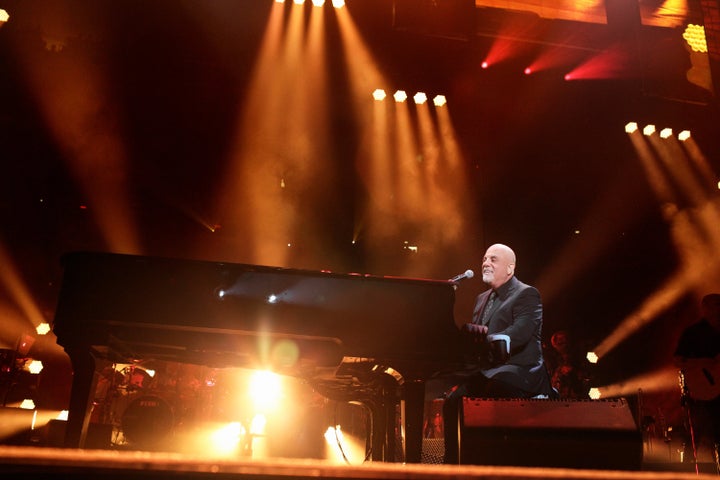 He went on to say that he has the "greatest job in the world."
"You get up there, you make a lot of noise, girls scream, and you get shitloads of money. Are you fucking kidding me?" he said. "Now, I do have an idea for a farewell tour."
The 69-year-old Joel said the stage would be "a living-room set: couch, TV, coffee table, food. And there's bulletproof glass between me and the audience."
"Then I come out and lay down on the couch. I grab the remote and start watching TV. The crowd after a couple minutes goes, 'Fuck this,' and starts throwing shit at the glass," Joel said.
Asked if that would be the whole concert, Joel said, "Yeah. I'll have created a bond between me and the audience where I know they will never pay another nickel to see me again."
Despite the bleakness, many people on Twitter were supportive of the idea: 
So if you go to a Joel concert and he arrives on stage with a remote control in hand, be prepared for quite a bonding experience.
Calling all HuffPost superfans!
Sign up for membership to become a founding member and help shape HuffPost's next chapter