WASHINGTON -- Rep. Billy Long (R-Mo.) raised some eyebrows this week when he said that his constituents want more in sequestration cuts, not less, and that they aren't feeling "any measurable effect" of the $85 billion in this year's spending reductions.
It turns out that some constituents -- in particular, those providing services to his district's most vulnerable -- beg to differ.
"I really can't believe he actually said that," said Carl Rosenkranz, executive director of the Ozarks Area Community Action Corporation, a not-for-profit that provides Head Start, housing, family planning and other services for the poor across 10 counties in southwestern Missouri. Seven of those counties fall into Long's district.
"He's basing it on nothing," Rosenkranz told The Huffington Post. "Just a minimal understanding of what we're going through here would help."
Rosenkranz said his organization specifically sent a press release to Long's local and D.C. offices on April 26 outlining all the reductions it has to make to its Head Start program because of sequestration. The cuts, which translate to more than $600,000 out of the organization's budget, mean that it's closing five Head Start classrooms, reducing enrollment at three Early Head Start locations and laying off 42 staffers. About 200 children are losing their Head Start slots, and another 81 staff positions are being "reorganized."
"It's been in the news, the Springfield News-Leader, on KYTV in Springfield ... It's been all over the place down here. I don't know how he could miss that," Rosenkranz said of Long. "We are facing cuts in all our programs."
A request for comment from Long's office was not returned.
Meanwhile, Brendan Griesemer, the planning and development manager for Springfield, the largest city in Long's district, said his budget has already been hit with major state cuts over the last four years -- a 50 percent reduction in affordable housing programs and a 30 percent reduction in block grants -- so sequestration is just the cherry on top.
"This is just another cut to the programs that we can put out for the citizens of Springfield. That's what makes us nervous," Griesemer told The Huffington Post, noting that sequestration isn't set to hit his programs until July 1.
He said he didn't know why Long said the district would want more sequestration, particularly since Griesemer is hearing the opposite from the groups he works with.
"The not-for-profit agencies that are providing the Weekend Backpack Program [which gives food to low-income children], providing social services to persons facing homelessness, providing educational opportunities for our Title I schools, I can tell you that they are really feeling the impact of all the cuts, including the sequester, and they could use more money," Griesemer said. "I mean, they've told us that."
Sequestration is playing out in Long's district in other ways, too.
The Springfield-based South Side Senior Center is no longer accepting additional people into a program that delivers meals to the elderly at home, in part because of federal sequester cuts and in part because of state cuts. On the education front, sequestration is eating into financial aid for students at Missouri Southern State University, forcing a cut of 5 percent in supplemental educational opportunity grants and federal work-study grants.
Congress moved fast last week to pass a bill -- and President Barack Obama signed it just as fast -- to give the Federal Aviation Administration the ability to move money around to prevent airport delays stemming from sequestration cuts. Rosenkranz said if the White House and lawmakers will be deciding who receives special treatment as the pain of the sequester sets in, he wants to know whom to talk to.
"If you're going to pick and choose, we'll have to ask what the criteria are for being chosen," said Rosenkranz. "How do we get chosen? How do these kids who are going to lose the ability to attend Head Start, all the kids that have lost it already, how do they get chosen?"
Before You Go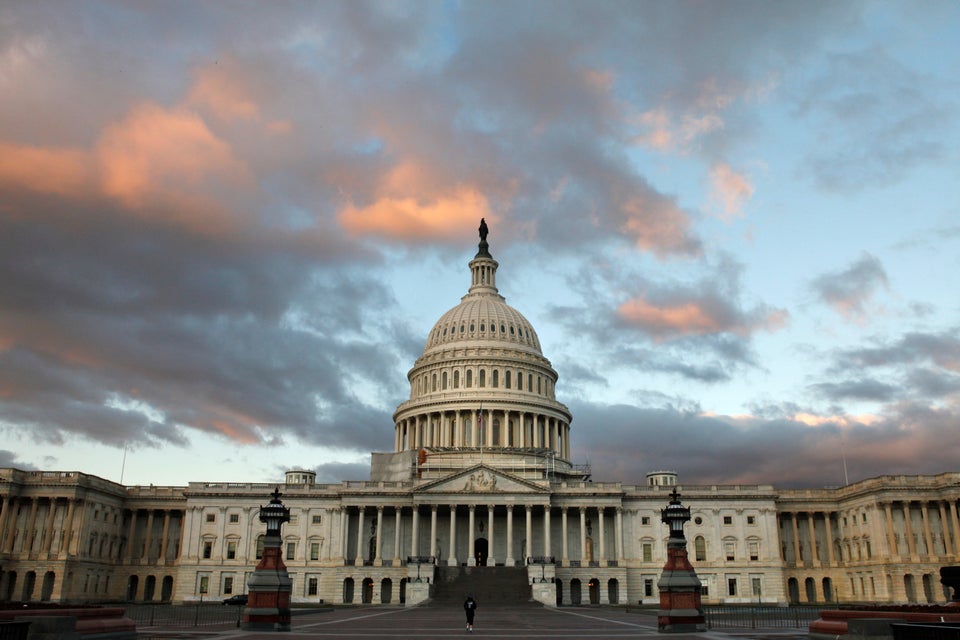 Do These Things, Don't Cut Entitlements
Popular in the Community