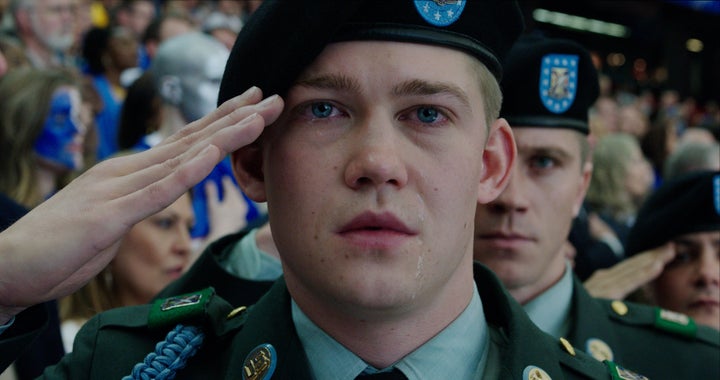 It's hard to criticize the work of someone who pours their soul into a pioneering piece of art. When Ang Lee introduced the world premiere of "Billy Lynn's Long Halftime Walk" at the New York Film Festival on Friday evening, the veteran director was visibly nervous. "Please give this a chance," he urged. "Have an open mind." Lee was so earnest that I felt nervous on his behalf. This is his baby!
Forgive me, then, if I feel a mild moral dilemma in writing this review. I want so badly for Lee to succeed. He's arguably today's most groundbreaking filmmaker, thanks to the international acclaim of "Crouching Tiger, Hidden Dragon," the nuances of "Brokeback Mountain" and the nautical visuals of "Life of Pi." Sadly, "Billy Lynn's Long Halftime Walk" is an admirable misfire.
No movie like "Billy Lynn" has ever been made. Stick with this technical jargon for just a minute: Most feature films are shot at 24 frames per second, but Lee made this one at a record-breaking 120. (It was a polarizing milestone in 2012 when Peter Jackson made the "Hobbit" series at 48 frames per second.) To boot, Lee shot the film in 3D and using 4K resolution. The NYFF venue installed a new RealD screen specifically for this premiere. Combined, these techniques create a hyperrealism even surpassing the weird motion-smoothing (aka "the soap-opera effect") that is now a preset on some high-definition televisions.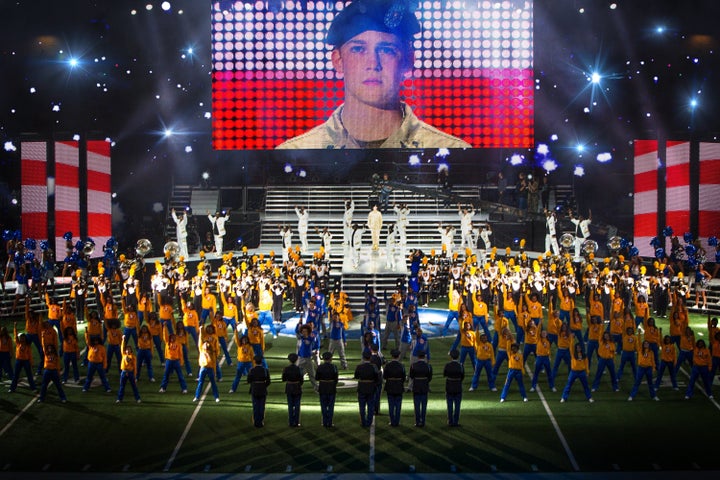 Most theaters aren't equipped to project this technology, so much of the world will see the film in a more typical style. But I saw it with all of Lee's bells and whistles intact, so that's how I'll discuss it. And here's the thing: Its supposed heightened realness ― a super-sharpness, if you will ― actually makes the film look incredibly cheap. The visuals are jarring and distracting, like you're seeing something at once unfinished and overdone.
I'm not sure how many of the "Billy Lynn" flaws are the result of its mechanics and how many are the fault of the story itself. At first blush, the script feels weak and the performances stilted. Are the cameras to blame? The expository dialogue? The awkward segues between flashbacks and present-day events? I owe this movie another viewing to decide, but I'm inclined to think it's a mixture of all these things.
Based on Ben Fountain's celebrated 2012 novel and adapted by Jean Christophe Castelli, "Billy Lynn's Long Halftime Walk" is the story of, well, Billy Lynn's long halftime walk. Billy is an Iraq War soldier who, in 2004, has been temporarily released for a victory tour with his seven comrades. "American heroism has a new face today," a newscaster announces at the film's start, describing a brutal video of Billy killing an Iraqi enemy.
Billy and the squadron are paraded around at a Thanksgiving Day football game where they are told they'll appear alongside Destiny's Child at the halftime show. Billy, played by capable newcomer Joe Alwyn, doesn't realize the gravity of his PTSD ― only his left-wing sister (Kristen Stewart) does. All the while, a pushy Hollywood producer (Chris Tucker) is trying to option the fleet's story for a movie, the guys are being feted by a greedy billionaire football manager (Steve Martin), and Billy has irrationally fallen for a flirty NFL cheerleader (Makenzie Leigh) who offers a respite from his strife.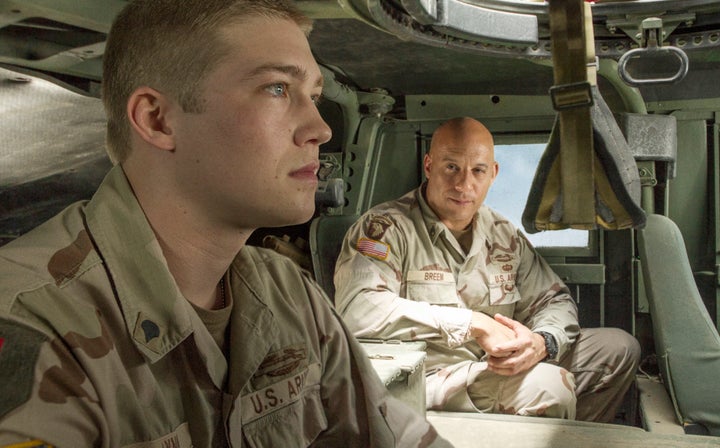 The movie weaves in and out of wartime flashbacks, some more effective than others. For a story so vital, it has little emotional resonance. The technology, as Lee describes it, is meant to place us inside Billy's perspective. Sometimes it succeeds. But the action surrounding Billy is so phony and constructed that the meat of the narrative comes up hollow. Here, the camera can't lie. When a performance is bad (and several are), it's really bad.
To its detriment, "Billy Lynn" shies away from issuing many resounding takeaways about the horrors of war. A couple of scenes ― particularly a close-up of Billy strangling an Iraqi adversary ― do offer combat footage more harrowing than the typical rumble of Hollywood's kinetic battle sequences, but as soon as they're over, we return to a lifeless drip that fails to break ground as a character study. As a story, "Billy Lynn" should be more of a satire, like the novel. It's silly for these troops to be touted as mythical heroes so that others can profit or feel warm fuzzies about our military's sacrifices. But the script treats individual plot threads too seriously (the movie-rights bit is endless), and the visuals bury the satire. By the time we're watching a Destiny's Child reenactment, it seems like an all-out spoof. (Sorry, but you can't half-ass an impersonation of Beyoncé, one of the most beloved celebrities in the world, in 2016 ― especially not while she's singing "Soldier" alongside Kelly Rowland, Michelle Williams and actual soldiers.)
Lee's stylings are too earnest for this material. Still, I applaud him for taking a risk ― something not enough filmmakers in today's superhero-saturated Hollywood are willing to do. This, however, is not the future of cinema.
"Billy Lynn" is worth a watch for anyone who wants to see a daring director break new ground. We should all want to see that! But instead of a triumph, it's a lesson learned. Movies are just fine with the pretty, manipulated gloss that we're used to, the sheen that hides errors and enhances emotions. Without it, this one feels like a very long walk indeed.
"Billy Lynn's Long Halftime Walk" opens in theaters Nov. 11.
Before You Go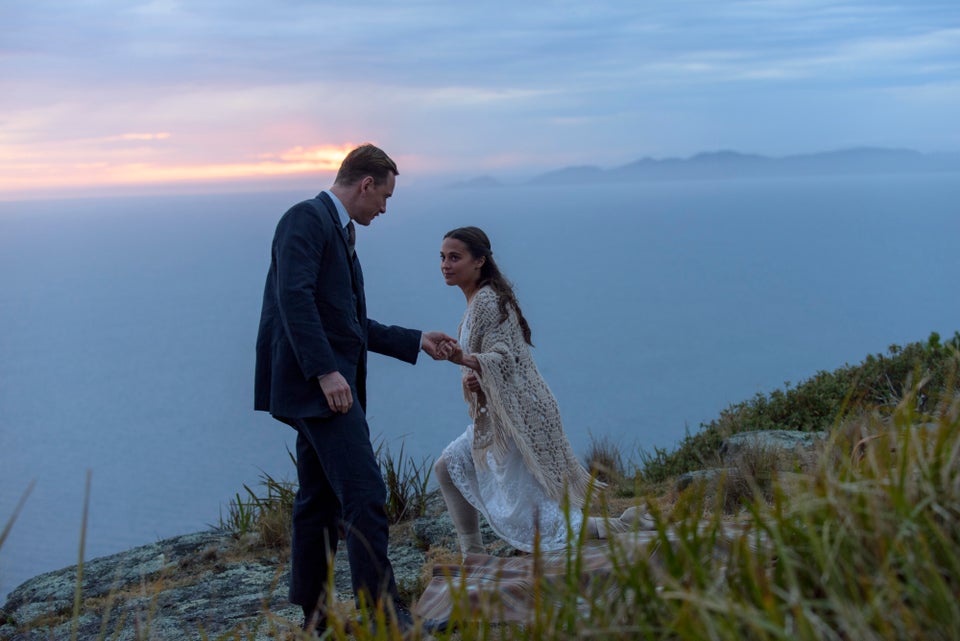 Fall/Winter Movie Preview 2016
Popular in the Community