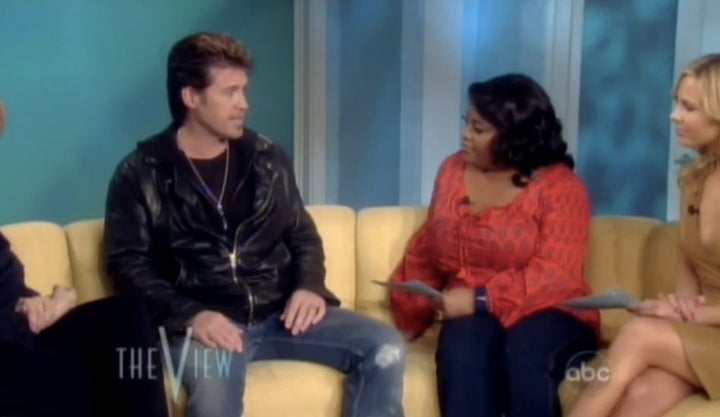 On Friday's episode of The View, Billy Ray Cyrus told Elisabeth Hasselback that he dropped his divorce in order to "put his family back together."
"I think for the first time me and my whole family are really communicating with each other. Things are really the best they've ever been," he said.
Cyrus spoke out about his controversial GQ interview last February, where he said that Hannah Montana "destroyed" his family.
"I love Hannah Montana. I love Disney. That didn't tear my family apart," he said on The View. "Now fame, fame is a different animal, now fame you've got to be careful with that thing."
Admitting that he never should have done the interview, Cyrus says he's since learned from his mistake.
"I did learn this--doing an interview when you are mad and scared is a whole lot like going to the grocery store when you're hungry. It's not a good idea," he said.
Related